I'm a Virginia native and still live in northern Virginia, where I grew up.  There are traditional Virginia products that I've always enjoyed like ham, peanuts, wine and beer. When I set out to write this post, however, I was excited to find products I never even knew were produced in Virginia! Here are the best Virginia made products I found.
Blue Crab Bay Sea Salt Peanuts Even though I'm a Virginia native, I don't have a real affinity for peanuts. But I can tell you that the sea salt peanuts from Blue Crab Bay are the best peanuts I've ever had. They are boiled, not roasted, and salted with sea salt, not iodized salt, and you can taste the difference! They are perfect for snaking or game days! You'll be supporting Virginia peanut farmers every time you make a purchase!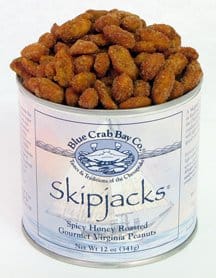 Valley Green Naturals I am really excited to share this company with all of USA Love List's readers! Their bath and beauty products are luxurious and incredibly well priced. Many of their products use Virginia honey, including the Cool Clarify! Facial Care Line. I have combination oily and dry skin and I like this line so much is because it hydrates my skin in the wintertime when my skin tends to dry out. I would love to try every product in their line!
Cirrus Vodka Where do I start with explaining my love for this vodka? The first time I enjoyed it was out at a restaurant in DC that only uses craft spirits from the States. After drinking their version of the Mule, I was hooked. All I could taste from the vodka was smoothness, with no "alcohol-like" aftertaste . The vodka is triple distilled to perfection. You can find Cirrus in liquor stores around the country. If you don't see it on the shelf ask for it by name.
Bone Doctors If you are searching for an all natural barbecue sauce, we've got it. If you are searching for a gluten-free barbecue sauce, here it is. Bone Doctors make different kinds of barbecue sauce with no corn syrup, artificial flavors or preservatives, and you can taste the difference. The Carolina Bold BBQ sauce is my favorite because its vinegar base makes it tangy, while the spices make the meat tender and flavorful. About.com named Bone Doctors BBQ sauce one of the "10 best BBQ Sauces"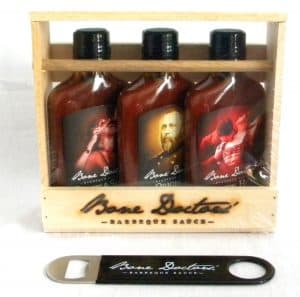 Olli Salumeria Virginia is known for its ham, but now it is also known for its prosciutto and salumi. Don't take my word for how wonderful their salumi tastes, read what world renowned chefs have to say. Find the brand at your local Whole Foods market.
Capps Shoe Co. There are a variety of shoe companies making shoes the USA, one of them happens to be in Virginia. The company was founded in 1876 and it employs over 175, in its main office and warehouse in Lynchburg, Virginia and factory in Gretna, VA.   It makes both men's and women's shoes that come in varying width. You can order their shoes on the company website or on Amazon.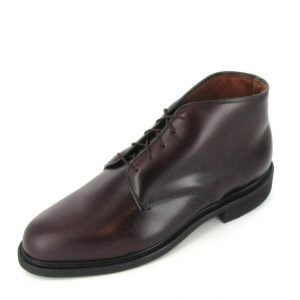 You're probably seen WoodWick candles retail stores. Maybe you didn't realize they are made in Virginia? The company was founded in 1990 in Lynchburg, Virginia. Today the company occupies a manufacturing facility not far from the original garage in which it was started.
Port City Brewing This brewery happens to be in my hometown of Alexandria (though I have yet to take a brewery tour). Its beer is on draft and in bottles at our local Whole Foods and various restaurants in the area. I particularly love its Monumental IPA, which isn't surprising since it took home the bronze medal at the Great American Beer Festival in Denver in 2012.
Artisan Confections This small batch chocolatier company based in Arlington Virginia offers unique flavors like Lemon-Espresso and Passion Fruit Caramel, or popular flavors like Salted Butter Carmel. Their made in Virginia chocolates are decadent, smooth, and true to flavor. Check out their selection online.
Henderson's Furniture Furniture making used to be a flourishing business across the south, and Virginia was no exception. Starting in the 1990's furniture manufacturing took a hit from furniture imports, mainly from China. There are still a few existing furniture companies in Virginia. Henderson's not only makes furniture, it also have made in USA mattresses. I didn't even know those existed until I found Henderson's. If you are willing to stop at their factory, you can snag clearance deals on select styles.
If we missed any of your favorite Made in VA products, tell us all about it in the comments section!
Disclosure: USA Love List received some of the products in this post unconditionally for review purposes. Our opinions are always our own, and we aim to write fair and balanced reviews to promote only the very best of American-made products.