We've found 75 affordable American made gifts priced at $30 or less for everyone on your list. These are great stocking stuffer ideas, but save this list for affordable gifts to buy year-round, every year.
Gifts for the Beauty Enthusiast
I use Rejuva Minerals non-toxic, vegan, and gluten-free beauty products day and night. I hydrate my face and neck before bed to hydrate my skin and prevent wrinkles. I'm pretty obsessed about not getting wrinkles. I particularly love using 
Rejuva Minerals Luscious Berries Facial Oil
 as my night 'cream'. I know you' ll love it too. 
Everyone loves luxurious bath items. I particularly love Soap and Paper Factory's 8oz. Bath Bars. The vibrant and classy wrapping makes it a perfect gift.
tenoverten offers a really rich and luxurious nail lacquer. The polish goes on smoothly, is color rich, and stays on long. The Elizabeth color is also aluminum free. The color is pretty sick – I highly recommend it! If you're ever in New York City, check out the brand's exclusive nail salons in SOHO, Tribeca, or Midtown. tenoverten products are also cruelty free, vegan, and made in the USA in a factory that honors the Leaping Bunny Program manifesto.
I cannot tell you how much I love Innersense Organics haircare products. It has always, always been difficult for me to find shampoos and conditioners to work with my hair. My hair is of normal texture, but gets oily. Innersense Organics shampoo has made my scalp feel so great, and the conditioner has left my hair feeling softer than ever before. I never liked my hair to feel silky, because then it would feel too thin to me. The shampoo and conditioner combo is exactly how I imagined I'd love my hair to feel.
Our editors love Farmhouse Fresh, and I especially love the Farmhouse Fresh Marshmallow Melt Shea Butter Hand Cream. This shea butter cream nourishes dry skin with all natural notes of marshmallowy tonka bean & sandalwood. Smooth, soft, and supple is how it will leave your hands.
All Good by Elemental Herbs Organic Lavender Coconut Oil absorbs quickly, smells amazing and leaves skin soft and smooth. I absolutely love this product.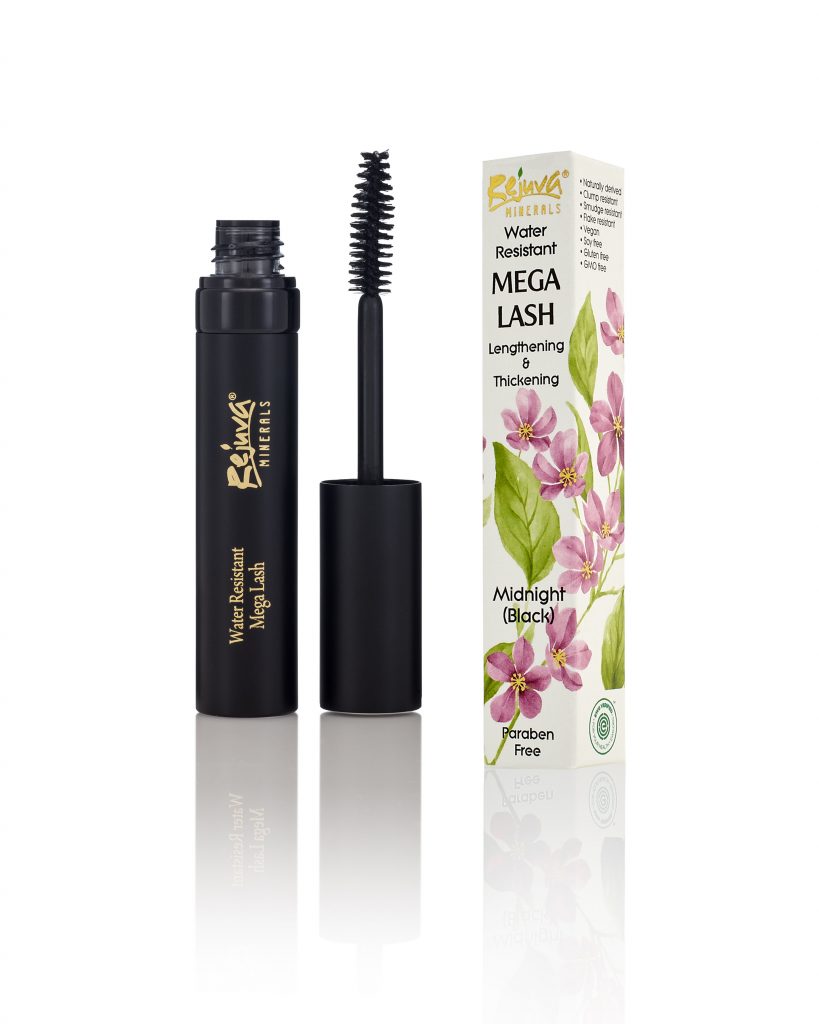 This is my favorite mascara, and I always get questions about what mascara I'm wearing when I have it on. My eyes are sensitive to mascara, and I love Rejuva Minerals Mega Lash Volumizing Mascara because it's mineral based, and free of chemical irritants. The mascara boosts conditioning ingredients including organic cotton flower extract and organic avocado to keep lashes from becoming brittle. This buildable, flake, clump and smudge resistant mascara lengthens & thickens, adding as much or as little drama as desired. Always vegan, soy, gluten, mica, paraben, titanium dioxide and GMO-free.
I love Gabriel Cosmetics too. Clearly I have a thing for safe cosmetics, and this brand fits the bill. I use my Gabriel Lipstick in Nude nearly everyday. It is the perfect nude color, long lasting, and conditioning. It's also vegan, gluten- and cruelty-free.
I also love Gabriel Cosmetics Eyeshadow Trios because they make it fast and easy to put on eyeshadow that's eye catching, but simple and sophisticated. I love the Smokey Shimmer palette for my hazel eyes.
Waxing Kara is my favorite moisturizing lip balm and the best I've ever tried. It's great for hydrating and softening lips without an SPF. I keep it next to my bed stand to use every night. The packaging makes it great for gift giving or for a small luxury for yourself. Code USALOVE saves you at checkout.
Give the gift of luxury with FarmHouse Fresh's Will Dew Probiotic Milk Balancing Mask which recently debuted in the Organics collection. This smooth and refreshing milk mask calms and rejuvenates the skin with coconut milk, organic rice extract, and an infusion of healthy bacteria (prebiotics and probiotics). At $30, this mask comes in a glass jar with decorative box making it a great gift.
This must have vegan eyeshadow palate from Pacifica's Pink Nudes Mineral Eyeshadows is a collection of 10 coconut infused eyeshadows in matte pinks, warm nudes and browns with aluminizing highlighters that add a pop. It's only $18, making it a great gift, or stocking stuffer, for anyone who loves eyeshadows.
Gifts for the Kids
I might be well beyond my teddy bear days, but I love Bears4Humanity 100% organic teddy bears. For every teddy bear purchased through Bears for Humanity, they will donate a special equivalent bear to a child in need.
Crazy Aaron's Thinking Putty isn't just for kids. Read why Sarah, USA Love List founder, loves this stuff too!
Did you know the Venus Fly Trap is native to America? Now you can grow one yourself with Jonsteen Company Seed Germination Kits. They give you everything you need to germinate tree seed – seeds, growing medium, a mini-greenhouse, and detailed instructions.
Mix, mold, paint, and display, the Krazy Kar 'Smithsonian Museum Horses' Craft Kit includes everything a kid needs for an afternoon craft. All materials and an educational activity book are included.
City Threads mades its hip clothes for kids in Los Angeles, California. The City Threads Pow Raglan is sure to be a kid's favorite tee. The tee is less than $21.
Once you try Smarty Pants Vitamins, you won't want anything else. Regular vitamins make me nauseous, so I have to take gummy ones. Many other brands have corn byproducts, dyes, and artificial ingredients. Smarty Pants, however, are free of dyes, flavors, and corn syrup. They are made in California from natural and organic ingredients. They offer made in USA kids vitamins, and ones for adults too. Find them at your local Whole Foods.
Gifts for the Fashionista
Dainty, simple, and sophisticated, Nashelle 14k-Gold Fill & Semiprecious Stone Charm in Ruby is only $15 and handmade in Bend, Oregon. The charm features a 14-karat gold fill wire wrap with a loop just big enough to slip over your chain. There are 23 different stone options.
I love the Cinda B Happy Pouch for carrying small items so they don't get lost while moving from place to place. The durable nylon fabric makes it the perfect for everyday use. If you're into Vera Bradley, I'd suggest checking out all the cool patterns offered by Cinda B. All Cinda B's fabric patterned items are made in USA at the company's factory in Indiana.
The Amelia Rose Cabo Gem Ring manages to be sophisticated, simple, and glam all at the same time. The semi-precious stone ring comes in either gold vermeil or silver. I wear mine almost everyday.
I typically wear compression socks to benefit circulation in my legs, and support my knees. I love Sockwell compression socks for wearing under boots or workout pants. They offer different socks weights, so you can select which is best based on the season.
Stormy Kromer Harris Tweed Convertible is an adjustable, fleece-lined earband accommodates many hairstyles while providing stylish warmth and durability. The company has been making hats since 1903 in Michigan's upper peninsula.
Teva Jane's dainty stacking rings are lovely on their own, but also are a great addition to our other rings! Each ring is handmade by jeweler Teva, in Nashville, Tennessee. Available in Sterling Silver or Copper with prices starting at $17. Save 15% with code USALOVE.
I'm a fan of Amanda Jordyn Silver Stretchy Gold Metal Bracelet stretchy, comfortable, stylish bracelets. Perfect to wear on its own, or part of an army party.
Mitscoots Dusty Pink Beanie won't only keep you warm. With every beanie you purchase, Mitscoots will give an equal beanie to someone in need, and employs those transitioning out of homelessness. All Mitscoots goods are made in Austin, Texas.
What a fun idea?! Wallpops Dry Erase Wall Decals let you create your own trending topics on your dorm-room door, or bedroom wall. I can envision lots of laughs resulting from this gift.
Gifts from Him to Her
I love Hanky Panky underwear because they're well made, and last a long time. They're also breathable and comfortable too. The Hanky Panky low rise thong is one of my favorite styles.
Katrina Markoff, chocolatier extraordinaire and founder of Vosges Chocolates, is given the Europeans a run for their money. Vosges 9 piece Exotic Truffle Collection is an exquisite chocolate experience; one bite is better than the next. The flavor combinations are the most unique I've seen, or tried. The Olio d'Oliva, featuring first press extra virgin olive oil, white chocolate, green olives is divine. The nutty olive flavor hits your tongue and is instantly meet with the sweetness of white chocolate and finished with a chewy saltiness of the green olives.
Let the Date Night Bucket List take the ordinary out of dating.  The date night-invigorating prompts run the gamut from romantic, intellectual, and fun. Once you've shared each experience, note the date on the back of the stick with the official bucket list pencil.
How fun are these Ben's Garden Vintage Expressions Superstrong Glass Magnets? They are entirely crafted by hand in New York. They're really a perfect gift for any occasion.
Ben's Garden'Love You to the Moon and Back' Scribble Notepads 3-Pack makes a great hostess gift, stocking stuffer, or gift 'just because'. A bright border outlines the heavyweight pages of three notepads printed with a sentimental message.
Happy hour has never been more fun with SPARQ 'Happy Hour' Whiskey Rocks. They come in various shapes too. They're perfect for keeping any beverage cold, and not watered down.
Gifts for the Cocktail Enthusiast
Cotton & Flax 100% Wool Felt Coasters, made in Los Angeles, California, add the perfect pop to any setting, and make a simple and practical gift to have on hand for anyone.
ReJigger is our new favorite American made bar essential, designed and made in California. The shaker top has three sections to perfectly portion your ingredients so you'll be crafting your own balanced cocktails every time.
Give the gift of light, warm, and cocktail inspiration all in one with Paddywax French Gimlet Soy Candle. It features elderflower and grapefruit fragrance notes in a retro inspired glass vessel. The candle also features cocktail recipe on back.
 Gifts for Him
Texas Beard Company has a cult following. It's a favorite amongst bearded fellows. The Texas Beard Oil and Balm Combo Set is perfect gift for the bearded man. The beard oil and balm is all natural, and non-toxic. It comes in six different scents too. Made by a team of three men in Beaumont, Texas.
We love this all American collab with Liberty Bottleworks and Freaker USA! Liberty Bottle is the only 100% recycled aluminum bottle that's made in the USA. It's BPA free and has a patented quick-turn-top. Keep your hands warm with a Freaker USA drink insulator.
Boldfoot men's fashion socks that are grown and sewn here using American grown cotton. They also donate 5% of profits to U.S. Military & Veterans in need. Code USALOVE to saves you 20% off your first order. (No minimums necessary.)
The Leatherman micra tool makes a great American made gift for the camping enthusiast, as well as for the person who needs to be prepared for everything. This Leatherman fits right on a key chain. $21.99 and up
The Flow Fold Bifold Wallet is perfect for everyday use, and comes with a lifetime warranty. It's so much lighter and more durable than carrying a leather wallet. Made from high performance racing sailcloth, it's vegan and water resistant. It comes in many colors too.
You'll have to resist eating the entire bag, or not, either way. American made Cow Tales or Cow Tales minis are a great candy to have anytime of year. Share the love, and buy some for a friend. Goetz's Candy Company has been manufacturing caramel candy in Maryland for over 100 years.
Gifts for the Coffee Connoisseur
We love all Rifle's vibrant, chic and beautiful products. Snag a calendar or planner as a small gift for anyone you love. Inspire a peaceful moment enjoyed with a cup of coffee or tea alongside this beautiful Rifle Paper Company Planner. 
I'm really picky about my coffee and the Aerobie Aeropress makes a great cup of coffee or espresso, depending on how strong you like to drink your coffee. You won't be disappointed with your cup o' joe if you use Aeropress. It's also perfect for traveling because it's so compact.
When it comes to Kona coffee, USA Coffee Company is it. Unlike some "Kona" coffee that, offers blends of different beans, every single coffee bean from USA Coffee Company  is Hawaiian grown.  All of the goods sold at USA Coffee Company are American made too.
Gifts for Hostesses
If you are looking for a sweet treat to pair with your wine, I'd suggest John & Kira's chocolate covered figs. I'm salivating at the mere thought of them; they are a sinfully delicious treat. These Calabacita figs are filled with whiskey infused Valrhona dark chocolate ganache and then hand-dipped in 62% dark chocolate at the company's store in Philadelphia, Pennsylvania.
It's great keeping note cards on hand because I always find myself needing them. These adorably cute Rifle Paper Company Set of 8 Note Cards are just the thing for the smart and chic woman on the move. Rifle Paper Company makes its paper goods from recycled paper in Winter Park, Florida. 
A candle is always a great, practical and useful gift. Homesick Candles make soy scented candles represented of each of the 50 states, and DC. They burn clean for up to 80 hours. Keep these on hand as perfect gifts that represent your home state, or theirs.
Share the awesomeness of Mouth Party Caramels with those you love. This culinary treat is sure to please anyone who has a sweet tooth. My personal favorite is the cinnamon caramel. Mouth Party Caramels are handcrafted in Baltimore, Maryland.
Rememory Game is a great way to share your memories with those you love. Play to win, or play for fun, it's a great way to bring a group together in joy and laughter. This thoughtful card game is perfect for anyone interested in exploring the depth of his or her memory while creating new treasured moments with family and friends.
Smooth, crisp and refreshing Square One Organic Vodka is my favorite vodka. It's made from 100% American grown rye. It's perfect for cocktail mixing or drinking on its own.
Gifts for the Foodie
I use my Lodge cast iron cookware for everything, and especially love it for making perfectly cooked chicken. Gifting the Lodge 12 inch pre-seasoned cast iron skillet is a great way to introduce the cook on your list to the joy and ease of cast iron cooking.
Wild Zora meat & veggie bars are incredibly flavorful, moist, and tasty. It's a jerky we love. Zora herself makes paleo and Whole30 approved jerky in Colorado. It's grain-, gluten-, soy-, nut-, and dairy-free. It's made with grass-fed beef that is free of antibiotic or hormones. The full ingredients, including, grass-fed beef, organic fruits and vegetables (red bell pepper, apricots, dates, kale, garlic and onion), spices, cayenne pepper, sea salt and celery powder. All readers get 25% off with code USALOVE
Tessemae's Lemon Chesapeake Dressing is my favorite to pour over a colorful salad.  It's the perfect all-natural, hand crafted, sugar free, gluten free, vegan dressing. The base of all of their dressing is olive oil, so the flavors really stand out.
If you read my post about Dogfish, you'll know how much I love Dogfish Sixty-One. The beer combines Dogfish Head's best-selling 60 Minute IPA plus one new ingredient: syrah grape must from California. I have been obsessively telling everyone I know about this brew! Grab a four pack for about $12, depending on your location, and pair with a few other food items for a well rounded gift.
Pepperoni by Olli Salumeria is my favorite, and I'm not even a pepperoni fan. Virginia is known for its ham, but now it is also known for its prosciutto and salumi. Don't just take my word for how wonderful their salumi tastes, read what world renowned chefs have to say. Get 1 for $9.99, or fine time at your local Whole Foods for a bit less.
I particularly love Isadore Nut Co Zesty Lemon Rosemary Nuts because they are made with real ingredients, without any sugar, egg, or soy ingredients. They're the only nut option I've founded that doesn't add sugar. The flavored nuts are made of pecans, organic walnuts and cashews, Minnesota maple syrup, organic lemon zest, organic rosemary, cumin seed, and sesame seed, and Fleur de Sel. The spices add extra flavor to the quality nuts without overpowering the nuts texture and taste.
Gifts for the Fitness Enthusiast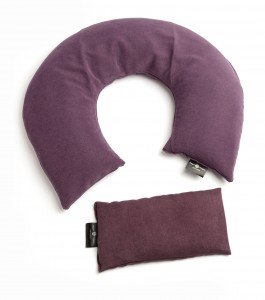 Hugger Mugger Peachskin Neck Pillow is a must have. Whether you're relaxing on the couch or traveling, this pillow offers a perfect way to unwind.
With 18 amino acids and 6 grams of collagen, give the gift of health with youtheory's collagen powder. It's perfect for making bulletproof cofffee, or simply adding to your water. I particularly love youtheory's supplements because they are soy-, gluten-, and dairy-free.
I use my Aura Cacia Essential Oils daily. Whether its as a perfume, stress reliever, flu fighter, or bug repellent. I love how they relax, soothe and unwind. Create a starter kit with some of your favorite essential oils and any whose benefits you think are especially suited to the recipient, or start with the basics like, lavender, tea tree, peppermint, eucalyptus and lemon.
American Tumblers: Tumblers that keep cold drinks cold and hot drinks hot. Lifetime guarantee, double-wall insulated, microwave, freezer and top rack dishwasher safe, shatter resistant, BPA-free, FDA-approved materials, and LOTS of design options.
nuun active watermelon drink tabs offer a convenient way to replenish electrolytes, boost energy and quench your thirst. They are convenient, portable, and sugar free, making them one of the few electrolyte drinks without carbs. I love to travel with them.
Jubilee Couture Loop Infinity Scarf is only $15.99– It is knit and dyed in the USA and comes in a variety of colors. Soft and light weight infinity scarf, wear it as neck warmer, scarf, shawl, muffler, head wrap and more!
Gifts for the Chocolate Lover
Vance Family Soy Candles Chocolate Candles are some of my favorite candles. They're made of GMO-free, biodegradable soy wax. They are scented with essential oils so the scents are true, crisp, and natural. They make for a perfect hostess gift, so stock up! Prices start at $16.99.
Chocolate lovers rejoice with calorie free Republic of Tea Peppermint Cuppa Chocolate Tea.  It's made with real cocoa kernels and fresh peppermint leaves, making it a guilt-free indulgence. The tea tins make Republic of Tea great for gifting. Note: The brand's tea originates from outside the USA, but The Republic of Tea major production factory is located in Nashville, Illinois.
A sweet, salty, and crunchy indulgence all in one, Setton Farms Dark Chocolate Covered Pistachios makes for a great gift and the perfect indulgence. The pistachios are California grown and covered in dark chocolate, so they are packed with protein, fiber, and antioxidants.
Gifts to De-stress
Made Here Bath Towels are towels that have been made in Georgia by 1888 Mills, since, well 1888. They make a fabulous gift for the home.
Everything that goes into a rareEARTH candle is sourced from the earth. We use pure, GMO-free plant and beeswaxes from farms in the Midwestern USA, natural mineral colors, all-cotton wicks, and real artisan-blended aromas. You don't even have to burn the candle to smell it. The scents are intoxicating. Search for them at your local Whole Foods Market too.
Thesis Lavender Bath Salts were my inspiration for treating myself to luxurious baths after 15 years of never taking one. These salts are divine. Unlike chemically treated salts, Thesis makes its bath salts with certified organic botanicals and natural Dead Sea salts. Enjoy 15% off all Thesis vegan beauty products with code USALOVE
Gifts for the Wine Lover
Now that you're done indulging, wipe that wine off your smile with Wine Wipes. These wipes come in a small compact and are great for red wine stains on your teeth, or to use between wine tasting. Wine Wipes' orange blossom flavor ensures each wipe won't ruin your next sip.
Fun, and sure to put a smile on any face, Ben's Garden's gifts are a great way to spread some cheer. I love Ben's Garden Wine A Little Amusing Cocktail Napkins.  Bens' products are entirely crafted by hand in New York. Buyer beware, you will want absolutely everything on Ben's Garden site!
I love SPARQ's recycled soapstone products, and I particularly love this beautiful SPARQ Scoop Soapstone Wine Coaster.  Note: Only SPARQ's soapstone items are handcrafted in Colorado. 
Gifts for the Foodie
The Warther Paring Knife is a must for any cook. It is a high quality, hand crafted knife perfect for peeling fruits & veggies, and eyeing out potatoes. This knife is sure to be the gift recipients favorite kitchen tool. $29.75a in my kitchen.
Spice up your kitchen with these Foodie Dice. Laser engraved dice, with five primary dice offer protein options, cooking methods, grain/carb selections, herb choices, and bonus ingredients, offer over 186,000 possible combinations. 'Play' with your food.
Showcase your state pride with Coast and Cotton Hometown Heart Dish Towel. The towel is made from 100% flour sack cotton, so it's soft, absorbent, and durable.
Disclosure: This is a sponsored post which USA Love List is proud to share with you because, sponsored or not, we only share stuff we love.
Image Credit: Wrappily