My, have we had fun with this series. I've been collecting my favorite American made gifts under $30 for quite a while. This is the fourth one we've published, so by my count, that's 120 affordable Made in USA gifts. Don't miss Tracey's, Angie's, and Jill's lists.
30 American Made Gifts Under $30: Sarah's Picks
Gifts for your BFFs
Gifts for the Girl on the Go
Gifts for the Guys
Gifts for the Young Adult
Gifts for Tweens/Teens
Gifts for Kids
Gift for the Dog
Gifts for the Home
Gifts for the Entertainer
You've read this entire list and you are still looking for MORE affordable American made gifts? Seriously?! Just kidding. We know that choosing gifts is very personal, plus there are so many really wonderful products made in the USA. I could have gone on and on… but do check out Tracey's, Angie's, and Jill's lists.
PS, do you love that beautiful wrapping in the post's main image? That's American made, recyclable, compostable, reversible wrapping paper made by Wrappily. They are a USA Love List sponsor. Once I saw their images and got my hands on the samples they sent, I knew I'd be ordering more. I can't wait to see the pile of presents under our tree this year. I also can't wait to see the wrapping paper in my compost bin instead of in bags on the curb. Check them out.
Free shipping on all Wrappily orders over $25 with promo code: freeship25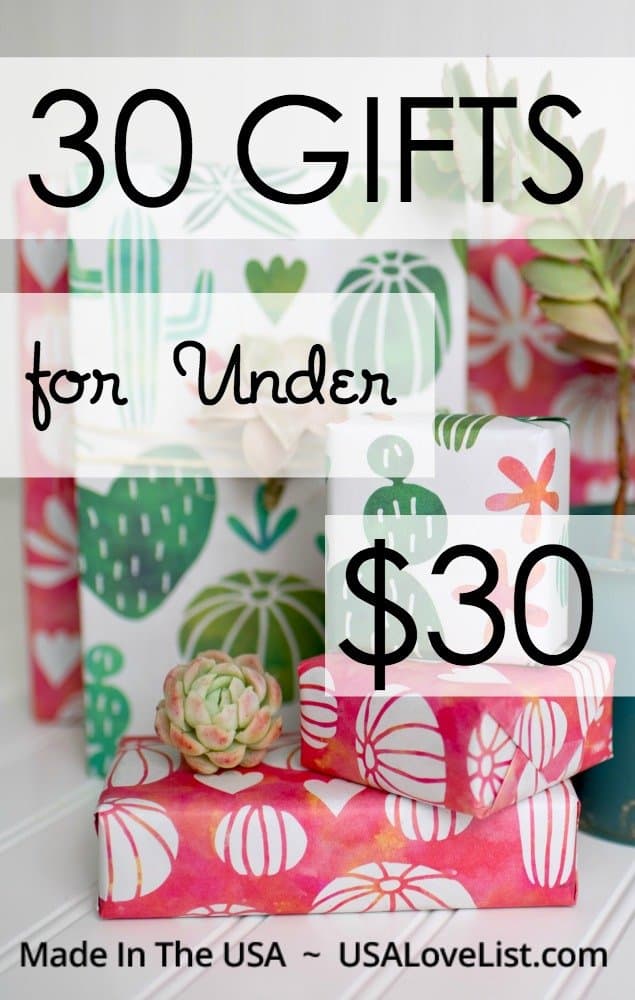 Disclosure: This is a sponsored post which USA Love List is proud to share with you because, sponsored or not, we only share stuff we love