Ditch your trip to the department store beauty counter. Look no further for the best of American made luxury beauty, in store for you right here. We're sharing beauty gifts and gift sets from our favorite brands offering American made, all-natural, luxury beauty gifts. Time to start shopping!
Luxury Beauty Gifts for Him – Personal Care and Men's Grooming Essentials
All Good Dapper Dad Gift Set is perfect for the minimalist, thoughtful consumer. The brand makes some of my favorite personal care and beauty items. All Good's products impart a luxurious feeling while being simple and good for you. The company mission is to make all-natural, organic products that are formulated to heal so they not only feel good on you, they make you feel better. There is no fluff, just the things you need to keep your body's skin healthy.
Badger Balm Deluxe Wet Shave Set is the perfect give for wet shaving enthusiast and novices alike. If you're looking for a close shave, the Badger Deluxe Wet Shave Set is sure to impress. The kit comes with all the necessary wet-shaving and skincare essentials including one Vie-Long Cachurro Horse Hair Brush with the finest horse hair and a striking wood and metal handle; one artisan-crafted Pottery Shave Bowl; one 2oz bottle Badger Pre-Shave Oil; one 3.15oz Badger Shave Soap; and one 4oz bottle Badger After Shave Face Tonic.
Luxury Beauty Gifts for Her
Jane Iredale makes cruelty free beauty products all in the United States. We've been huge fans of the brand for years now. The brand's namesake founder was inspired to develop a makeup that was also good for the skin. Using only the highest quality minerals available, and organic ingredients when possible, Jane Iredale full line of hypoallergenic, cruelty-free skincare and makeup is nourishing for your spirit and skin alike. For the Holiday season, Jane Iredale is introducing this luxury beauty gift set, Happy Together Holiday Collection. The collection includes a party-ready mix of brilliant color, playful shimmer, and dazzling shine alongside a philanthropic component as well! Read more about the specific products we've reviewed and love already.
Biossance Rose Ritual Set is the perfect affordable luxury beauty set for anyone looking to incorporate self-care into their routine. This cruelty-free, clean skincare collection that is pioneering sustainable beauty through biotechnology, using their 100% plant-based squalane, a mega-moisturizing molecule found in each of their products and sourced sustainably from sugarcane. We love the weightless hydration of the brand's bestselling SQUALANE + VITAMIN C ROSE OIL. This sugarcane-derived, sustainable squalane oil contains the brightening power of Vitamin C, plus rose oil, which is revered for reducing the look of lines and wrinkles. A little goes a long way – you'll only need a drop or two for radiant, healthy skin.
Tammy Fender Rejuvenating Treatment Kit is the essential American made luxury beauty brand. It doesn't get better than this when it comes to non-toxic, anti-aging luxury skincare. This Kit offers a complete skincare regimen to rejuvenate and tone mature skin. It is a customized three-week supply of natural skincare products full of essential nutrients to revitalize the skin's complexion. Each of these formulas was created to enrich aging skin using nourishing traditional remedies and essential nutrients.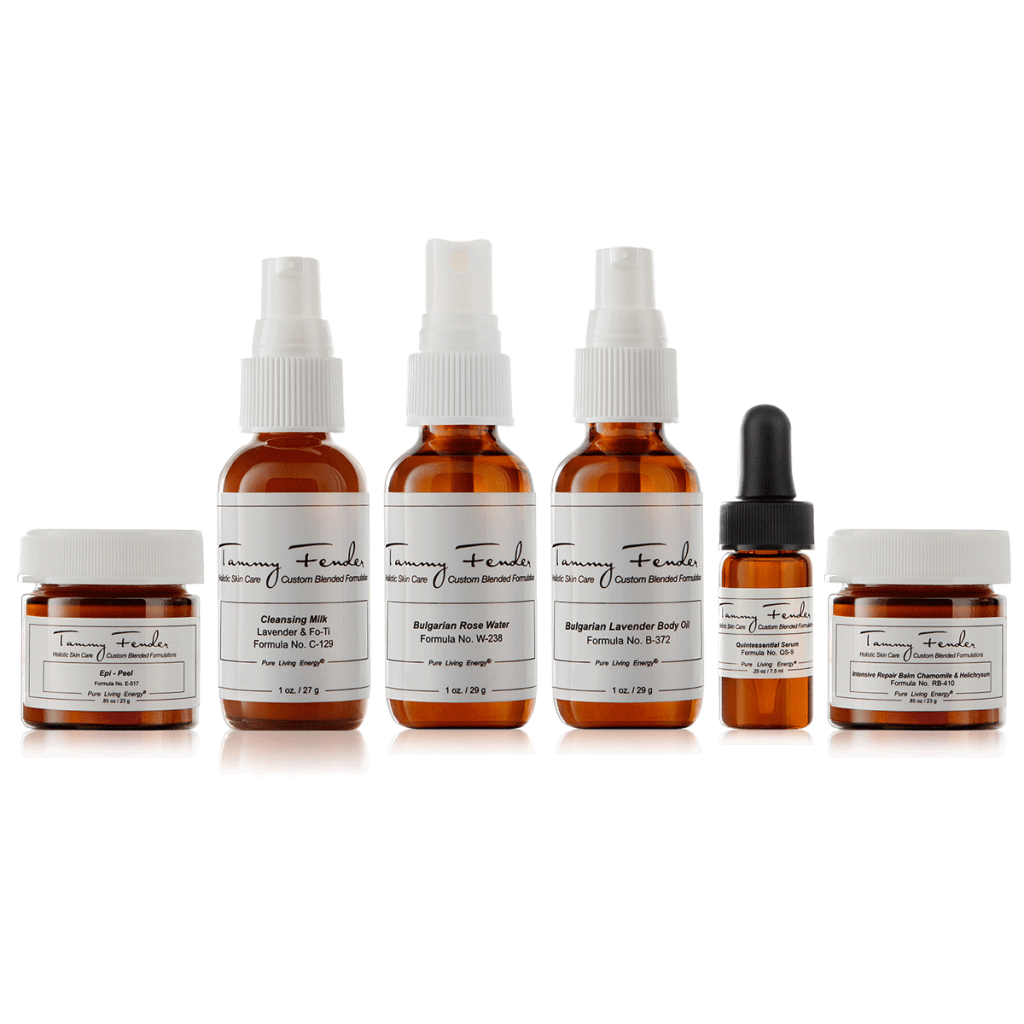 Juice Beauty Skincare offers the best in class when it comes to organic, cruelty-free skincare and makeup. This top cruelty-free makeup brand, Juice Beauty, was developed by wellness entrepreneur, Karen Behnke. If you're looking to try this brand for the first time, this four-piece kit is a great place to start. If you're looking to feed and nourish your skin, this advanced age-defying skincare regimen has everything you'll need to brighten and smooth skin.
One Love Organics Detox + Glow Kit delivers the brand's best-selling, most highly-rated products in ONE place. Harnesses the healing power of plants and specializes in holistic skincare essentials packed with antioxidants and vitamins to deliver a fresh, healthy glow. We're huge fans! Suzanne LeRoux created the brand's award-winning skin care products which are produced in micro-batches at the company's ECOCERT® licensed manufacturing facility in St. Simons Island, Georgia. The products never include parabens, phenoxyethanol, nanoparticles, silicon, PEG, synthetic perfumes or dyes.
Tata Harper Daily Essentials Set is filled with beauty essentials to replenish, restore, and rehydrate your skin to its lustrous glow. This luxury beauty collection a non-toxic and cruelty-free. All products are brought to your face from Tata's farm in Vermont.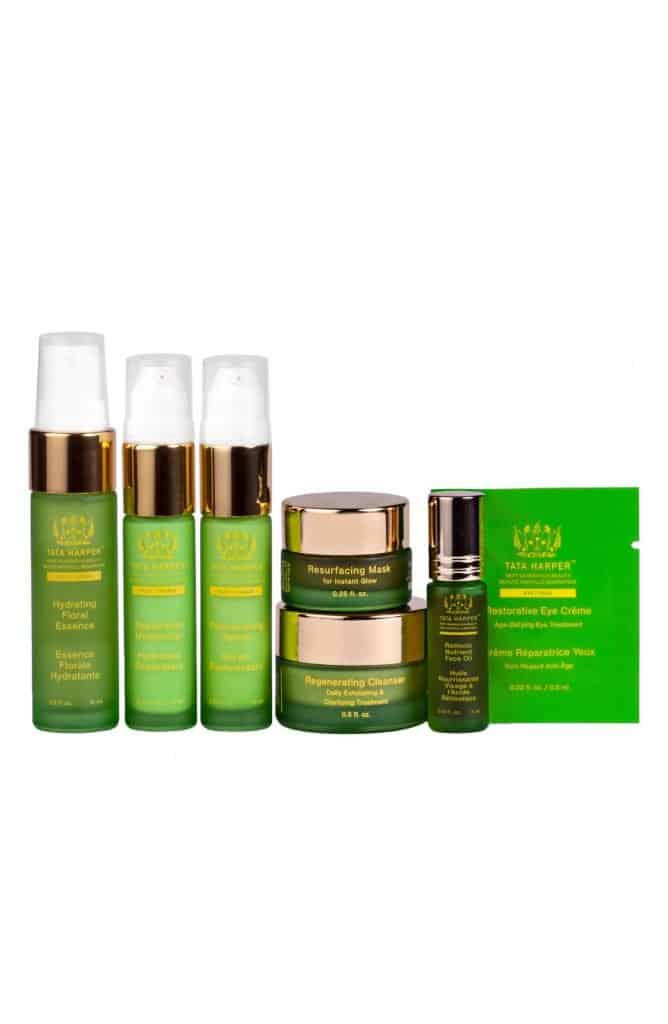 Kypris Beauty is the ultimate luxury beauty brand made in the USA. All the brand's products are made with organic, wildcrafted, and local and sustainably procured ingredients from woman-owned farms in Arizona. If you're going to try one of their products, I suggest the Beauty Elixir II: Healing Bouquet; the elixir softens, tones, and balances skin.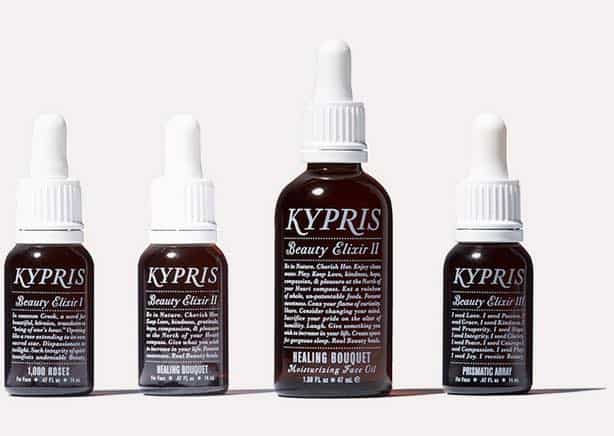 Disclosure: This is a sponsored post which USA Love List is proud to share with you because, sponsored or not, we only share stuff we love.
Header image credit: Biossance