We are thrilled to report that you can find everything you need for yoga, all made in the USA. This is the year to make sure your yoga gear is American made so you can trust that the materials used will be good for you and for the earth.
One of the first things a yoga instructor will tell you is to clear your mind.  But who made your yoga mat? And under what kinds of working conditions?
Yoga Gear: All Made in the USA
Are your clothes or your props mingling chemical residue with your hard-earned perspiration? You don't want to be worrying through your warrior pose or dwelling during your downward dog.  As usual, USA Love List is here to help. We've been doing some serious digging for American made yoga gear… presenting our collection of yoga supplies we love, made in the USA: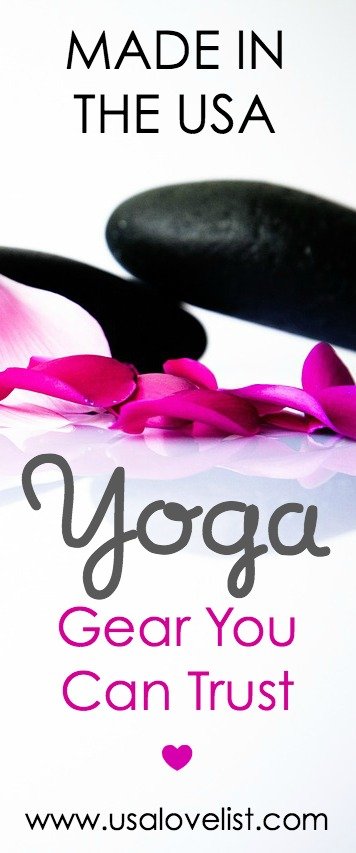 I started my search for American Made yoga gear at Nordstrom. This might be an unexpected choice but I know that they carry several excellent fashion lines made in the USA and their search works pretty well. It is important to always double-check the product details before ordering, but if you don't love my picks below, click here to see the results of my search for "Yoga Made in USA" and check out the selection.
Yoga Clothing Made in the USA
KNEEOTECH Patented Yoga Pants with Padded Knees
Evolution Activewear is the maker of KNEEOTECH patented yoga pants with padded knees. KNEEOTECH pants comfort and support your knees without compromising style or fit. We know; we're so glad we found them too and these yoga pants are American made and manufactured in Utah! While they were originally designed for yoga, these padded knee yoga pants are also perfect for dance, Pilates, gardening, hiking, travel, fly fishing, under ski and snowboard pants, rock climbing and everyday wear too. KNEEOTECH pants are available in ankle-length leggings, capri, bootleg and Unisex jogger style in multiple colors. They are available in sizes XS-XL. 
This slouchy sweatshirt is so vivid with its strong but soothing pattern. $98. I love it with the simple black roll top bootcut yoga pants. $59. Both made by Hard Tail in the USA.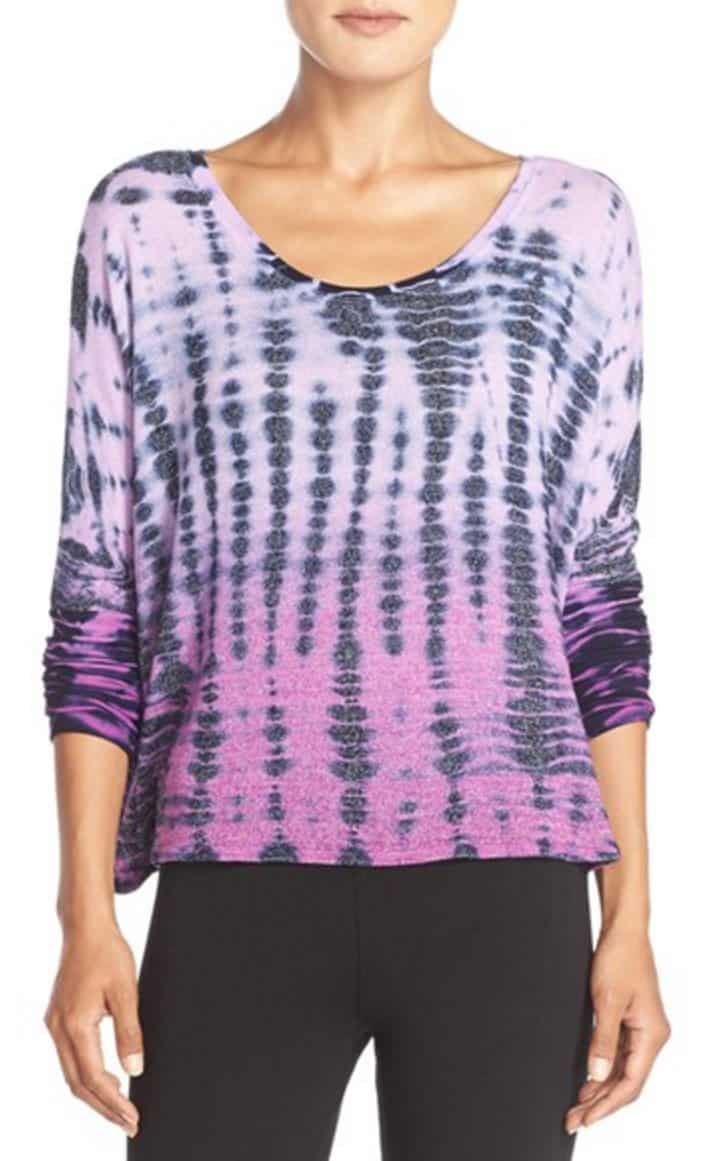 Yoga Mats Made in the USA
Two of the most well-regarded yoga mats are both American-made. Jade Yoga mats, made of all natural rubber
from Asia, are manufactured in Conshohocken, Pennsylvania and come in a variety of sizes.  Hugger Mugger's Tapas line of yoga mats
 were the first yoga mats made in the USA and are available in a huge range of colors.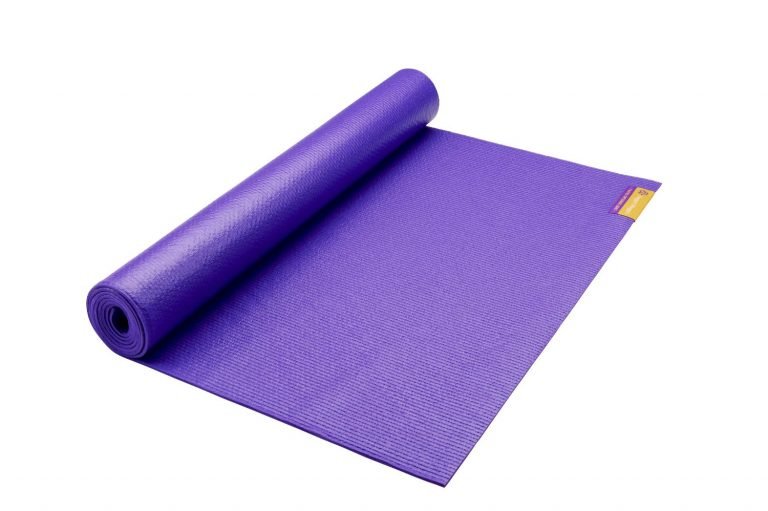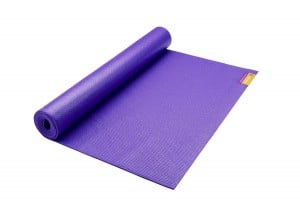 Yoga Accessories Made in the USA
Once you find just the right color of mat, Bean Products' cotton yoga mat bags
 come in 18 colors plus nine more hemp or organic choices, all made in the USA.
If you invest in a really nice mat and a yoga bag to match, you'll want to know that Aurorae makes an organic, biodegradable mat cleaner
 and a slip-free, odor-free rosin bag,
 both made in the USA, to keep your mat clean and grippy.
Hugger Mugger's wood yoga blocks
 are American-made. Hollow, lightweight, and smooth with a thin coating of beeswax, they will keep you comfortable and in alignment.  All of Hugger Mugger's yoga straps
are also made in the USA.
And when you make it through your work out to Shavasana, the resting pose of relaxation and meditation, Jane Inc's organic cotton and silk eye pillows
 will help you zone out to the max. And once you open your eyes, you will enjoy the wide range of pretty fabrics and the knowledge that they are American-made.
For extra credit, if you really want to maximize the possibilities of the post-practice time spent lying on your back, the Acupressure Mat from Spoonk
is Made in the USA of certified organic hemp with eco-foam filling. It has 6200 stimulation points and it generates intense relaxation in a short period of time.
Don't forget to stay hydrated. We love the durable and well-insulated water bottles from Tervis because they have no fancy spout to block your flow of water and you won't lose the parts. It is just a hinged lid with an excellent seal and open spout.
LOVE THIS LIST?
Honestly, we know you will love these lists too!
Yoga Gear, All Made in the USA. Namaste.
Yoga Tips for Beginners
Made in USA Sneakers and Athletic Footwear: The Ultimate Source List
What's In Your Gym Bag? Made in USA Gym Bag Essentials
Made in USA Activewear: The Ultimate Source List
American Made Leggings: The Ultimate Source List
Fashion Fitness Wear: American Made Fitness Brands We Love
Hydration, Vitamins, Wellness- Made in USA Sources To Look & Feel the Best
Made in USA Options for a Detox Cleanse You can Trust