Stephanie Dawn is a family owned company making vivid, stylish quilted bags that are 100% American made. I've been a fan for years. They recently sent me one of their brand new wine totes. I love it… I'm ordering more to have on hand for gifts… I'm thrilled that five of our readers will win one of their own! How will you choose from the 22 different patterns available?
Made in Ohio, Stephanie Dawn
Stephanie Dawn is the name of the first grand-daughter of the woman who started making quilted handbags in Ohio more than 25 years ago.
Here is what we love about this American made quilted handbag brand:
Entire collection is manufactured in the USA by skilled American workers
Bags are durable and machine washable
Offers handbags, totes, travel accessories, lanyards, & other specialty bags
Stylish designs made with colorful, complementary quilted fabrics
Looks like Vera Bradley, but made in Ohio, not China!
Tweet your thanks to this company for keeping their products made in the USA:
Review
Stephanie Dawn sent me one of their new wine sleeves and I put it to good use right away. I live in Philadelphia where we are lucky enough to enjoy the phenomenon of BYO restaurants. Diners are welcome to bring their own liquor or bottle of wine and many people like to carry theirs discreetly in a wine bag.  The delivery from Stephanie Dawn was reason enough to head out to our local trattoria!
I am a huge fan of color and pattern, which is one of the reasons I love Stephanie Dawn. Indeed, the wine sleeve is available in 28 different pattern combos. However, they sent me their classic navy lined with subtle silver from their new SD Signature Solids line and I'm so glad.  It looks sophisticated sitting on my bar and it is not "girly" looking so my husband didn't mind carrying the wine to the restaurant.
The quilting and workmanship in this wine sleeve is admirable, especially at the very affordable price of $16. I'm going to order a few more of these to have on hand for last-minute gifts. I'm thinking that this would make a sweet birthday gift for a girlfriend, an easy and useful hostess gift, or a thoughtful Mother's Day gift when paired with mom's favorite beverage.
Our Picks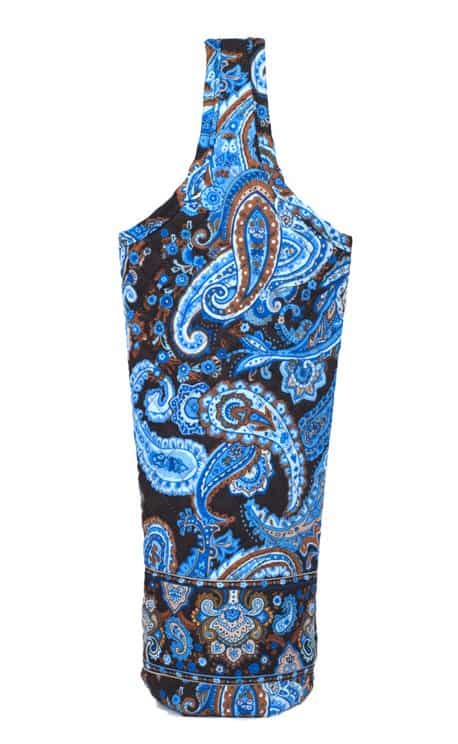 Quilted Wine Sleeve
Quilted inside and out with complementary fabrics. Can be used for large water bottles too. $16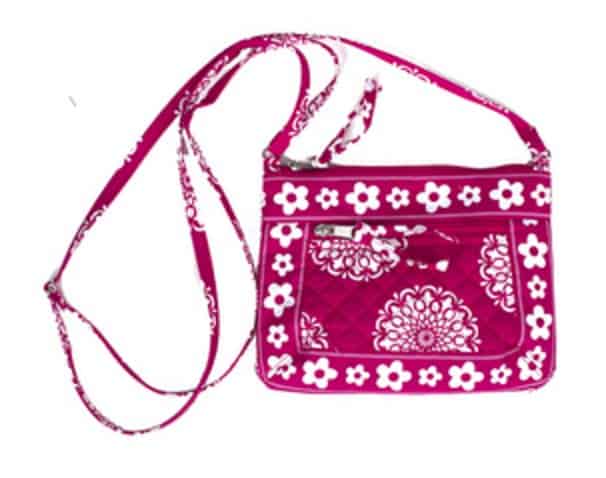 Petite Shoulder Bag
Cross-body strap, zip-top, perfect for travelling light with your essentials. $32
If you can't wait to order, sign up for the Stephanie Dawn email updates and get an instant coupon for 20% off sitewide! Get your coupon.
THE GIVEAWAY
Enter now to win a quilted wine sleeve from Stephanie Dawn. Five winners will be selected! Each winner will be able to choose their favorite pattern.
There are a variety of ways to enter this giveaway including opportunities for multiple daily entries. Good luck!
Click the arrow buttons below for further instructions on the many different ways to enter. This giveaway will close at midnight on April 7, 2016. The winner will be randomly selected, verified for correct entry participation, and notified by email.
If you've already entered one contest on USA Love List, entering another will be even easier. Visit our Giveaways Page to find out about other active offers to join.
Disclosure: This is a sponsored post which USA Love List is proud to share with you because, sponsored or not, we only share stuff we love.