Besides flying the American flag, there really is no better way to showcase your patriotism than wearing American flag t-shirts and clothing that are made in the USA. By doing so, you're telling others you love your country and the freedom you have in living in America. Sadly, many American flag t-shirts are made in China. The editors at USA Love List have put together a collection of American-made patriotic t-shirts that we love! With men's, women's, and children's sizes all covered, you're sure to find a style for everyone in the family!
American Flag T-Shirts and Patriotic Clothing Made in the USA
Our list of made-in-USA American flag shirts and patriotic clothing includes sources for many styles and colors. You'll find classic apparel that shows the traditional American flag in all its red, white, and blue glory. Some of the flags take up the entire front of the shirt, while other American flag graphics are smaller and part of an overall graphic. You'll see t-shirts in different colors, vintage styles, the American flag with an Eagle (our national bird), and more.
Wear your USA shirts proudly. Wear them not only on the traditional national holidays such as Independence Day (Fourth of July), Memorial Day, Labor Day, and Flag Day, but also on ordinary days when you're running errands or going to events.
Read why our founder, Sarah Wagner, launched USA Love List in 2013!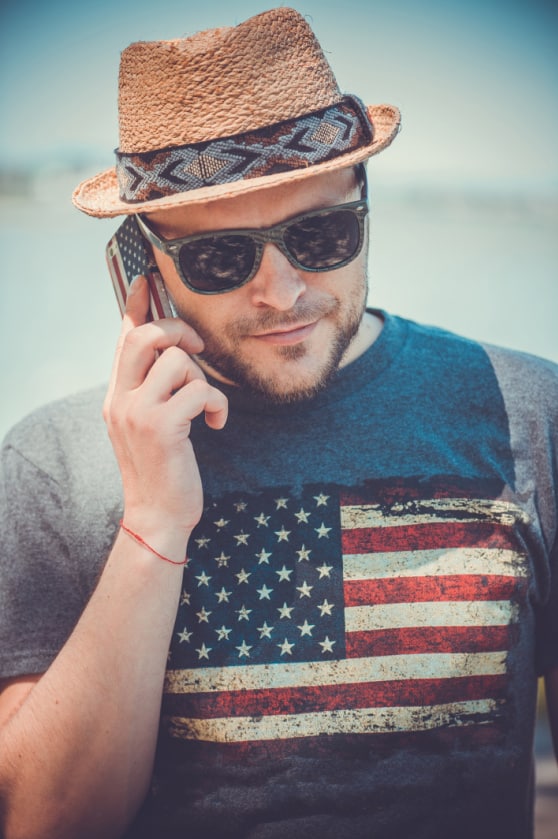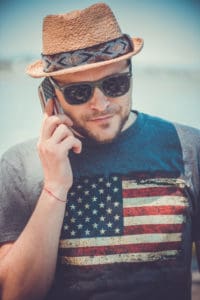 Show Your American Spirit: Buy Made in the USA
When you buy USA-made products and support American-made, you're also taking care of neighbors, whether they live right down the street or a thousand miles away. For every product you buy, you're helping someone keep his/her job while also contributing to a particular town's economic health. American-made helps you avoid paying tariffs from imported sources.
Buying USA-made helps everyone.
Some of the patriotic clothing companies on our list are clothing manufacturers, while some are retailers that sell American flag t-shirts and other USA-supporting apparel. Several carry American flag and patriotic accessories as well, such as belts, socks, and hats. Some of the companies are owned by families and veterans who have served in the armed forces. USA Love List provides the ultimate source list of American-made products.
Did we miss your favorite made-in-the-USA American flag or patriotic clothing brand? Leave us a comment and link, and we'll be sure to check it out!
Enjoy these other relevant USA Love List articles:
Have you visited our Made in USA Shopping District? It is the place to start your shopping when you want to find the best of American-made.

Pin this list to save it for later!