I've curated a list of the best products made in North Carolina that I'm sure USA Love List readers will love. There are things that distinguish North Carolina from the rest of the country and brands that make it stand out. While I'm native to West Virginia, I now reside in North Carolina. Not only is it a special place to me because I've raised my family here, but also because of the beautiful scenery that surrounds it and the distinct culture that is North Carolina.
Do you know these Made in North Carolina products?
Big Spoon Roasters, if ya don't know, now ya know! This brand makes the best handcrafted nut butters from scratch. They use ingredients sourced directly from like-minded producers who share a dedication to authentic quality. Each flavor option is unique and let's you discover nut butters in a way you never thought possible. These are next level! Surpise and excite with this ultimate gourmet gift.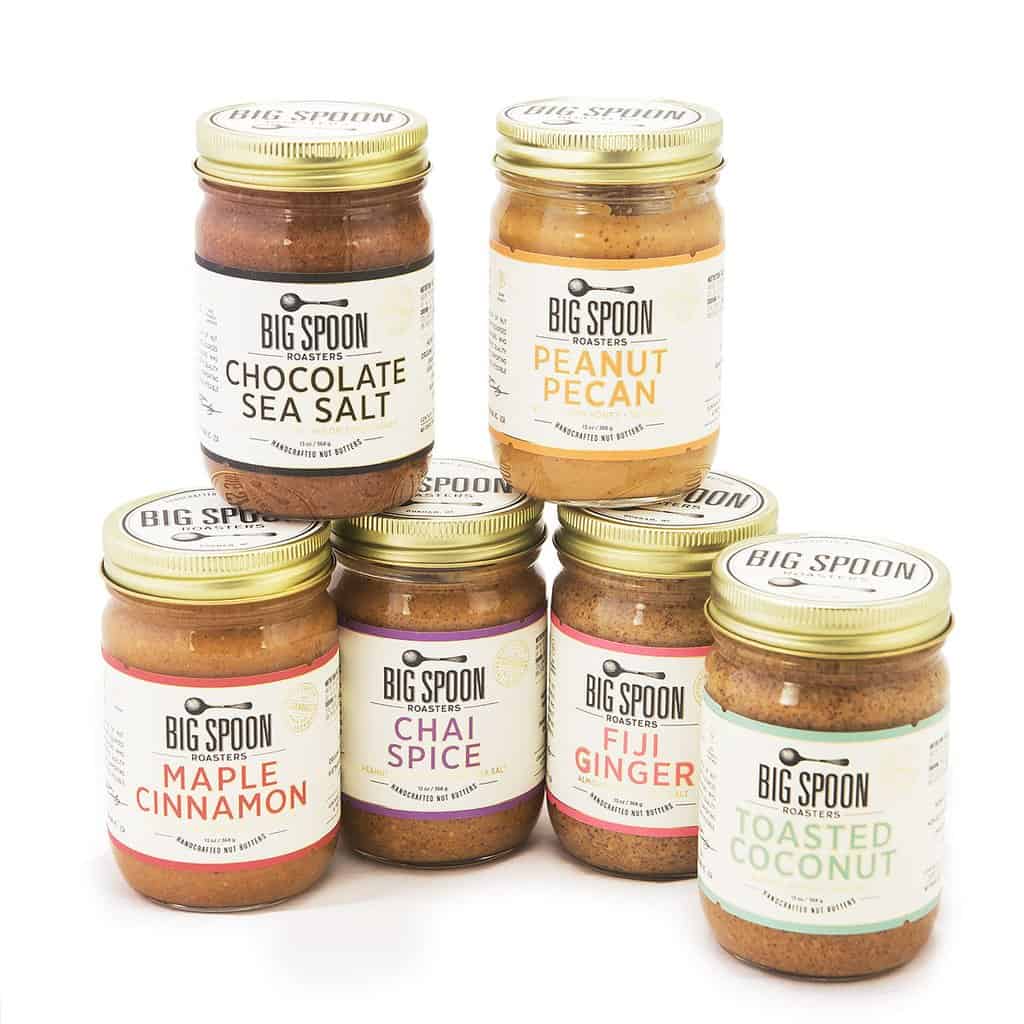 Cheesecakes By Alex started when Alex baked his first cheesecake at the request of his mother-in-law. Unhappy with the way it turned out, he baked and baked until he had the perfect recipe. Not long after, his friends and family agreed he had the best cheesecakes around and Cheesecakes By Alex was born.
Crab Pot Trees began when Harvey and Sons in Davis, NC experimented with their colored crab traps (locally termed "crab pots") and the Core Sound Christmas tree was born. The unique artificial tree was an immediate hit with friends and neighbors, who loved seeing the traditional material put to a new use. LED lights are woven through the crab pot mesh to add the festive touch to these unique and durable holiday decorations made in North Carolina.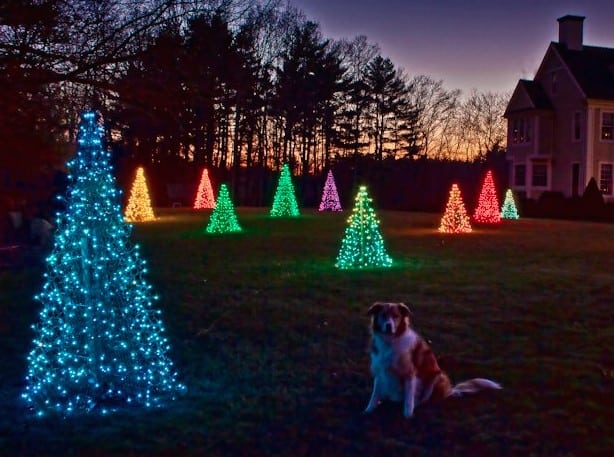 Whether the person on your list drinks their beverage of choice from a can, bottle, or even a jar (with a cuppow lid, of course!), the made in North Carolina Freaker USA koozie will stretch to fit.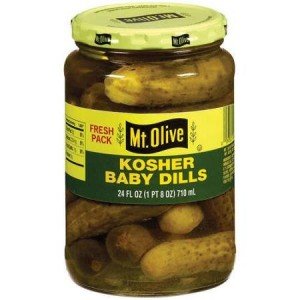 Simplicity Sofa, sold only through the company website, this unique furniture store creates unique, one of a kind furniture that is multi-functional and assembled by the consumer. They offer one of a kind designs that are all hand-made and customized based on 30 frame options. These 30 frames are able to create hundreds of sofa's, sofa sleepers and sectionals.
The Universal Bar Code, developed by George Lauer in collaboration with IBM in 1969 and implemented in 1972. The Universal Bar Code was intended to make a supermarket scanner code for inventory purposes.
Do you have a favorite Made in North Carolina product? Feel free to add it in the comments below.
Ashley Walkup is the blog owner of EmbracingHomemaking.net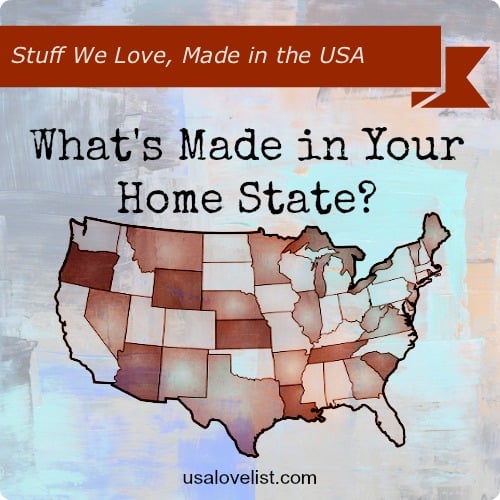 SUPPORT AMERICAN MADE. THESE POSTS HAVE TIPS THAT WILL HELP YOU DO JUST THAT.

What Does the Made in the USA Label Mean? Your Questions Answered.
Trying to Buy American? 3 Rules to Follow EVERY time you go Shopping
Ask your favorite stores to help you Buy American
Let's buy American made gifts. We've got all the good ideas.
How to Avoid Tariffs: Buy American! Start Here


Have you visited our Made in USA Shopping District? It is the place to start your shopping when you want to find the best of American-made.

Pin this list to save it for later!