Everyone is looking for American made shoes. Searching for made in USA men's shoes, ladies shoes, shoes for kids? Or maybe you are on the hunt for made in USA work boots, hiking boots, sandals, slippers, cowboy boots or sneakers? Don't worry, we found them for you.We have gathered all of the made in USA footwear lists we have created over the years and put them in one easy to save ultimate source guide.
These lists contain footwear brands that are manufactured in the USA and assembled in the USA. We have included brands that might manufacture a style or two in the USA, but not all styles, so always check your labels and look for "Made in USA" before you buy!
American Made Shoes: Top Picks
American Made Sneakers: SOM Footwear
American manufacturing is alive and well in Colorado! Allow us to introduce SOM Footwear, shoes designed to serve your feet well during everything from walking the dog to crossfit! This made in USA shoe's minimalist, zero drop design gives you the freedom and stability of barefoot walking with all the protection and support you need.
The Trailhead is SOM's most technical, sports-driven shoe, using the abrasion-resistant SuperFabric® while keeping out the mud, rain and other elements Mother Nature can throw at you. If you are looking for a shoe that treats your feet right, regardless of whether you are on a trail run or out for a night on the town, the Trailhead has you covered!
Handcrafted with love in Colorado for the discerning customer, SOM focuses on making a quality product right here in America, and backing it up with out of this world customer service. There are styles for everyone, from the boardroom (check out the Urban Trekker), to the backcountry, SOM wants to keep you happy, head to toe.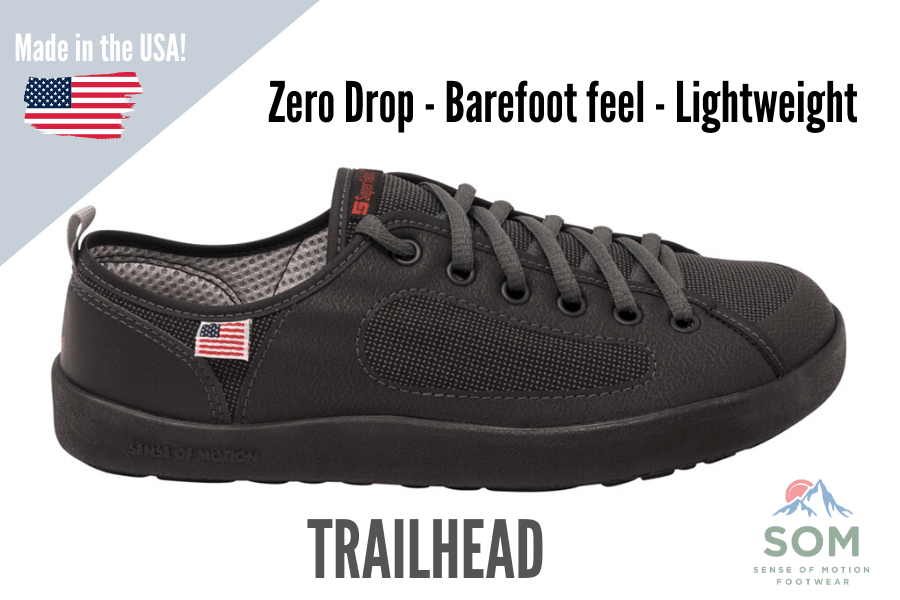 American Made Work Shoes: Capps Shoe Company
Capps shoes are 100% made in the USA in a factory located on the border between Virginia and North Carolina in Gretchen, Virginia. The company has over 175 employees with an average shoemaking experience of over 12 years. Its skilled craftsmen are among the most talented shoemakers in the world. Capps footwear is approved for use by the Army & Air Force Exchange Service, Nexcom, and the National Park Service, as well as Police, Sheriff and Fire Departments nationwide. The offer sizes and styles for men and women.
Our favorite retailers that offer Made in USA shoes:
Disclosure: This is a sponsored post which USA Love List is proud to share with you because, sponsored or not, we only share stuff we love.
Love this list? We know you will love these lists too!

Pin this list so you can check back for updates and share later.
SUPPORT AMERICAN MADE. THESE POSTS HAVE TIPS THAT WILL HELP YOU DO JUST THAT.

What Does the Made in the USA Label Mean? Your Questions Answered.
Trying to Buy American? 3 Rules to Follow EVERY time you go Shopping
Ask your favorite stores to help you Buy American
Let's buy American made gifts. We've got all the good ideas.
How to Avoid Tariffs: Buy American! Start Here