Everyone is looking for American made shoes. I admit, they are difficult to find, but I've put together this extensive list. It contains brands that make all of their shoes in the USA, but I've also listed brands whose lines contain some made in USA shoes and some that are imported. Always check your labels and look for "Made in USA" before you buy! (Sandals featured in cover image are by mohop.)
American Made Shoes: Top Picks
Made in USA Boots: Steger Mukluks
Steger Mukluks makes men's and women's boots in Ely, Minnesota. These boots are great for everyday wear and keep the tootsies warm in temps down to -10 Fahrenheit, and down to -40F for the extreme styles. You can buy them in regular or wide, depending on the width of your foot. The upper part of the boots are made of wool or canvas (depending on style) and moose hide and the soles are made of rubber with a contour insole.

The Steger Mukluks Arctic Ribbon boot, pictured below, is an extreme style boot designed for cold weather explorers with cold temperatures in mind. They are recommended for extended wear in extreme conditions.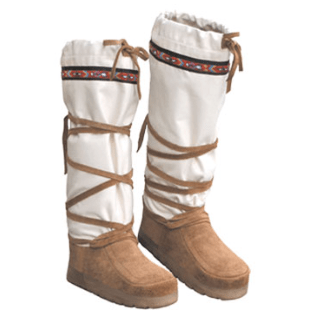 American Made Sneakers: SOM Footwear
American manufacturing is alive and well in Colorado! Allow us to introduce SOM Footwear, shoes designed to serve your feet well during everything from walking the dog to crossfit! The shoe's minimalist, zero drop design gives you the freedom and stability of barefoot walking with all the protection and support you need.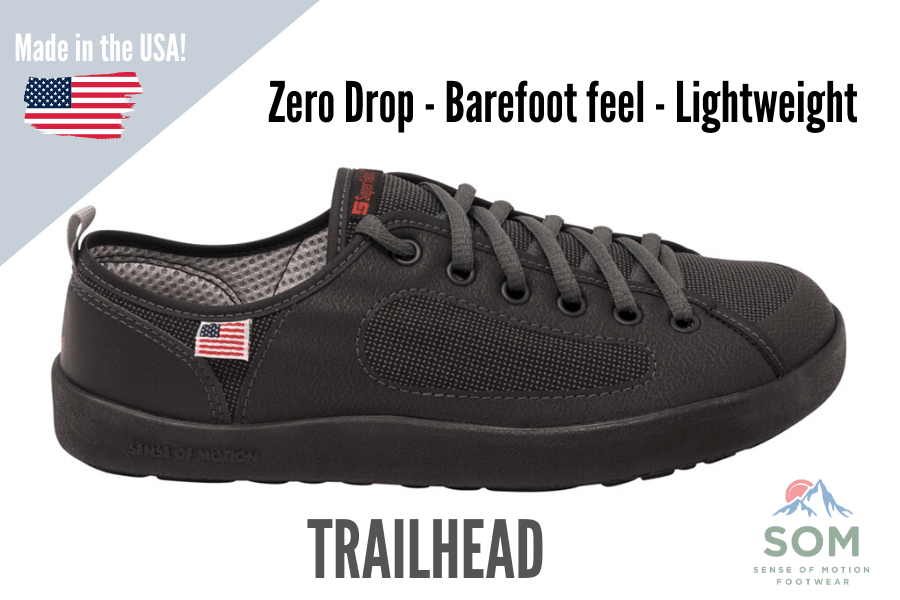 The Trailhead is SOM's most technical, sports-driven shoe, using the abrasion-resistant SuperFabric® while keeping out the mud, rain and other elements Mother Nature can throw at you. If you are looking for a shoe that treats your feet right, regardless of whether you are on a trail run or out for a night on the town, the Trailhead has you covered!

Handcrafted with love in Colorado for the discerning customer, SOM focuses on making a quality product right here in America, and backing it up with out of this world customer service. There are styles for everyone, from the boardroom (check out the Urban Trekker), to the backcountry, SOM wants to keep you happy, head to toe.
American Made Work Shoes: Capps Shoe Company
Capps is 100% made in USA in a factory located on the border between Virginia and North Carolina in Gretchen, Virginia. The company has over 175 employees with an average shoemaking experience of over 12 years – its skilled craftsman are among the most talented shoemakers in the world. Capps footwear is approved for use by the Army & Air Force Exchange Service, Nexcom, and the National Park Service, as well as Police, Sheriff and Fire Departments nationwide.
American Made Shoes: The Ultimate Source List
If you notice that we have missed your favorite American made shoe brand, please let us know in the comments and we will add them to our list! This list is constantly being updated, so bookmark and check back often. If we missed a source you love, post it in the comments so we can include it with our next edition.
Alden, men's dress shoes, made in Middleborough, Massachusetts since 1884
Allen Edmonds, men's dress shoes, casual shoes and boots, made in Wisconsin
Aurora Shoe Co shoes for men and women are handmade in upstate New York
Belleville Boots military tactical boots are American made
Body and Sole Comfort foot cushions use medical grade, petroleum-free gel to contour and adhere directly to your foot's unique shape. These cushions stick to the skin to provide a personalized level of comfort not felt with drugstore shoe insoles.
Cade & Co, infant shoes made in Park City, Utah
Calleen Cordero women's shoes are made in California.
California Magdesians, made in City of Industry, California
Carolina, men's work boots (only select styles are made in USA)
Capps Shoe Company, men's and women's dress shoes made in Virginia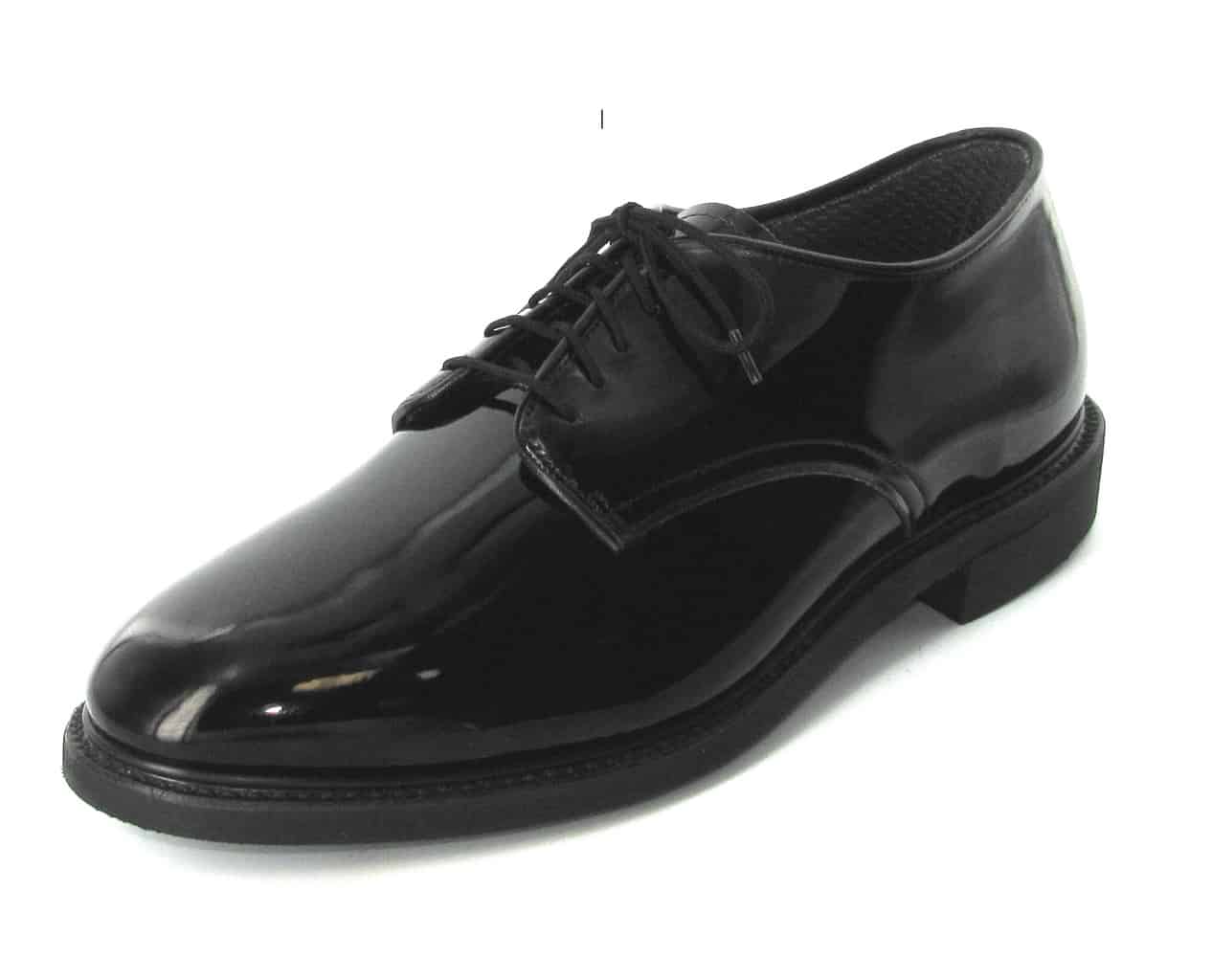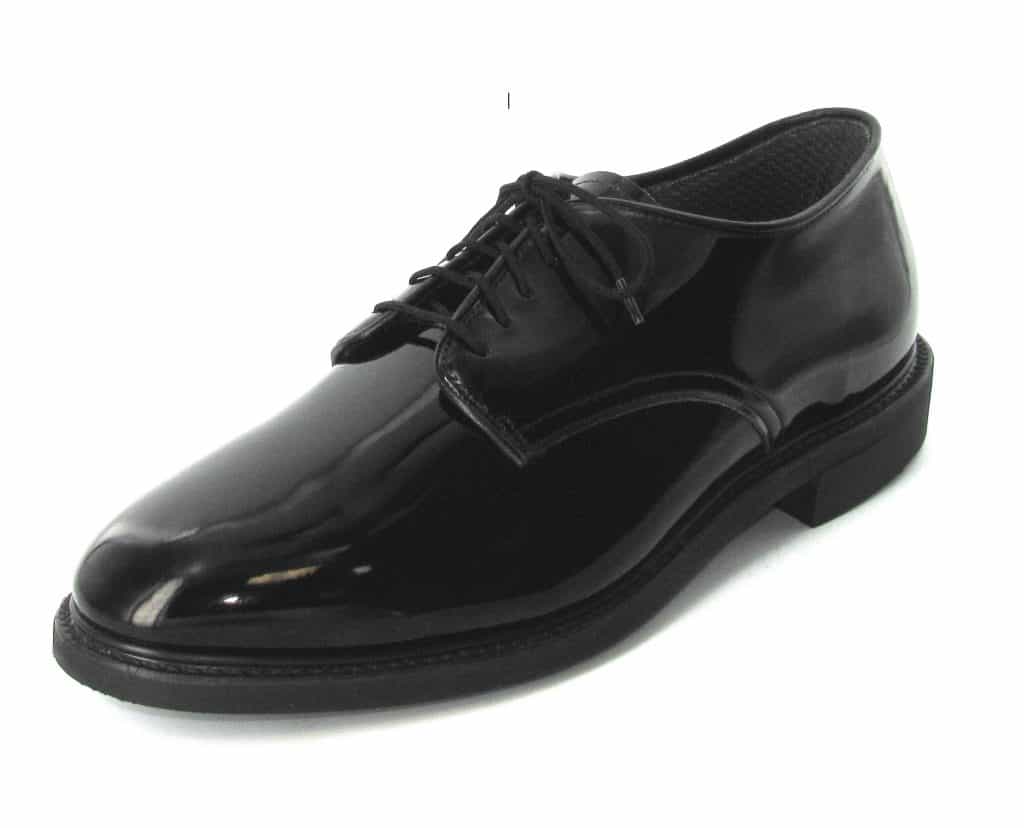 Chacos' MyChacos collection that's made Rockford, Michigan (other styles are not American made)
Chippewa Boots, loafers & rugged work & fashion boots for men & women (only select styles)
CYDWOQ, men and women's boots, flats, boots, made in Burbank, California
Danner offers select styles of made in USA hiking boots, hunting boots, work boots, and urban wear boots
Eastland, has a 'Made in Maine Collection' of shoes for men and women
Earth Runners Sandals makes eco-engineered Earthing Adventure Sandals, made in California.
Eliza B, youth and women's flip flops, made in Connecticut
Esquivel luxury leather shoes for men and women are handcrafted by skilled artisans in southern California
Footskins, men and women's moccasins made in Spring Grove, Minnesota
Frye, men's and women's boots (select styles only)
Gurkee's rope sandals are made in West Virginia. They offer any array of colors and styles
Hathorn Explorer boots are made in Washington
Helm, men's boots, made in Austin, Texas
Hersey Custom Shoe Company makes customized sneakers in Massachusetts
Hoffman Boot pac boots and leather boots are made in Idaho
Island Slipper, women and men's sandals made in Hawaii Island Slipper is listed in 10 Things We Love, Made in Hawaii
Jack Rogers Navajo Sandals, women's sandals, select styles made in Florida
Kamik, select styles of toddler and little kids snow boots are assembled in the USA
Keen has select styles of assembled in USA low- and high-profile snow and hiking boots for men and women available at Zappos
Kepner Scott, infant and toddler shoes, made in Orwigsburg, Pennsylvania Kepner Scoot is listed in 10 Things We Love, Made in Pennsylvania
L.L. Bean, men and women's boots, select styles made in Maine since 1912
Lucchese manufactures select styles of boots in the USA
Manimal, baby and unisex moccasins made in Brooklyn, New York
mohop. women's vegan sandals and flats made in Chicago, Illinois
Munro, women's heels, boots and sandals made in Hot Springs, Arkansas (select styles only)
Neil M Footwear, made in Wynne, Arkansas
New Balance, women and men's sneakers, select styles made outside of Boston, Massachusetts New Balance is listed in 10 Things We Love, Made in Massachusetts
Nicks Handmade Boots, boots for men and women all handmade in Spokane, Washington
Oakstreet Bootmakers, made in Chicago, Illinois
Oka b colorful ballet flats and flip flops are made in Georgia
Okabashi, flats and sandals, made in Buford, Georgia Okabashi is listed in 10 Things We Love, Made in Georgia
Onex , handcrafts a selection of women's shoes in California
Perry Ercolino, custom bespoke dress shoes for men are made in Pennsylvania
Pierrepont Hicks, women's chukkas, moccasins, and desert boots made in Maine
Piper Sandals, childrens, men and women's leather sandals, made in San Antonio, Texas
Quoddy boat shoes are handmade in Maine
Rancourt & Co, men's dress shoes, made in Lewiston, Maine
Red Wing, work boots made in Minnesota (select styles only)
Russell Moccasin Co. boots and moccasins are handmade in Wisconsin
Salpy Shoes Truly artisanal shoes designed and built in a Los Angeles factory
SAS (San Antonio Shoes), men and woman's shoes, made in San Antonio, Texas
Scandic Footwear manufactures women's leather and wood bottom clogs in New England
Schnee's, men and women's uninsulated rubber-bottom pac boots and hiking boots, made in Bozeman, Montana
Sbicca, women's wedge sandals, select styles made in Los Angeles, California
Sloggers, women's rainboots, made in Gardena, California
Soft Star shoes for adults and children are made in Oregon
SOM Footwear, quality athletic casual sneaker for men and women made in Colorado Top pick for American made sneakers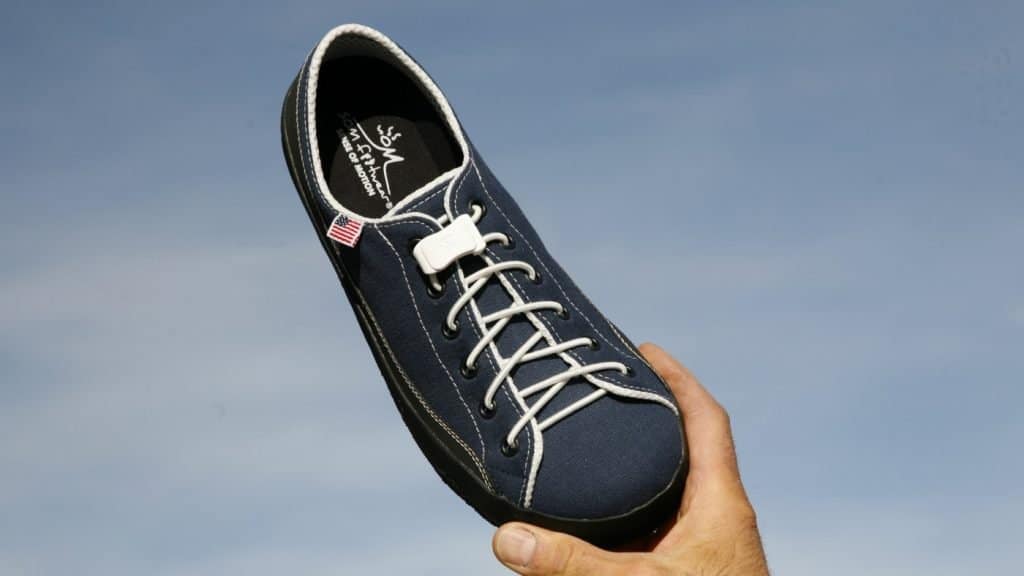 Steger Mukluks and Moccasins, made in Ely, Minnesota (These are like the made in USA version of UGGs! We love them!)

Sven clogs for men, women, and children are made in the USA
The Vintage Shoe Company, men and women's boots, oxfords and flats, made in Pennsylvania
Thorogood, men's boots
Truman Boot Co., hand built boots, made in Colorado
Walk-Over, men's casual shoes, select styles made in USA since 1758
White's Boots, men's jumper boots
Wolverine, men's boots, made in Rockford, Michigan (select styles)
Woobies, a veteran owned company, Modular 1 shoes are made in the USA
Zuzii Footwear manufactures shoes (sandals, clogs, sneakers) for baby, kids, and women in Los Angeles, California
Our favorite retailers that offer Made in USA shoes
Disclosure: This is a sponsored post which USA Love List is proud to share with you because, sponsored or not, we only share stuff we love.