What could possibly be better than pizza? How about hot, crispy, wood fired pizza made anytime you want it, in your own backyard? With a KettlePizza pizza oven kit, you can do just that! A KettlePizza pizza oven kit easily converts your own 18.5 or 22.5 kettle charcoal grill into a wood fired pizza oven. Bonus: it's made in the USA.
KettlePizza: American Made Wood Fired Outdoor Pizza Oven
The American made KettlePizza stainless steel sleeve fits between your kettle grill's bottom and cover creating the ultimate home wood fired oven experience. When you use a KettlePizza pizza oven kit, a high grill cooking temperature is maintained so that your pizza comes out perfectly cooked- NOT burned on one side and cold on the other.
KettlePizza is strongly committed to manufacturing it's products in the USA. KettlePizza pizza oven kits are made from materials sourced from the USA when ever possible, and components are from manufacturing companies located in the states of Ohio, Massachusetts, New Hampshire, Illinois, California, and Indiana.
Tweet your thanks to this company for keeping their products made in the USA:
Here is what we love about American made KettlePizza Wood Fired Oven Kits:
The KettlePizza Wood fired oven sleeve is made from high quality American sourced  304 stainless steel that will withstand the heat and is made to last.
KettlePizza oven kits are designed to cook pizza hot and fast. With oven temperatures rising to over 750 degrees, the perfect wood fired pizza can be done in as little as 3 minutes.
Kettle Pizza oven kits are an affordable way to enjoy wood fired pizza at home, any time.
Kettle Pizza oven kits are fun for the whole family. Kids of all ages love creating their own pizza styles and seeing the quick and tasty results.
KettlePizza oven kits are easy to assemble, requiring no tools.
An American made KettlePizza oven kit would make a fabulous Mother's Day, Father's Day, wedding or graduation gift.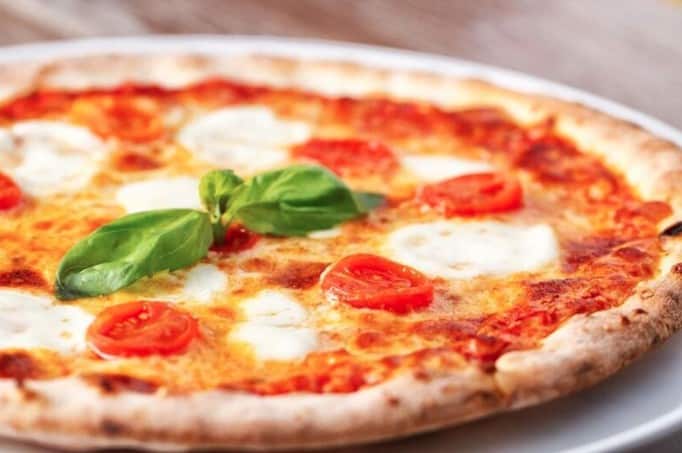 Top Picks
The KettlePizza Basic Outdoor Pizza Oven Kit is very affordable and is perfect for someone who is just starting to experiment with pan cooked wood fired pizza cooking. This kit includes the stainless steel insert, the handles with standoffs, a thermometer, and 14″ pizza pan.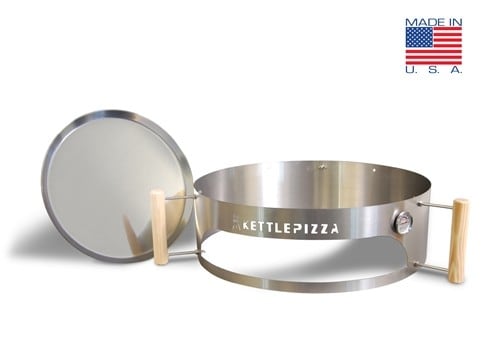 The KettlePizza Deluxe USA Outdoor Pizza Oven Kit is for someone who likes their wood fired pizza cooked on a pizza stone cooked for a crispier crust. The Deluxe kit includes the same as the Basic kit, plus an American made cordierite pizza stone and an aluminum pizza peel.
The KettlePizza Pro 22 Pizza Oven Kit is for the ultimate wood fire pizza cooking experience. This kit contains the Basic kit, plus the stainless steel ProGrate that fits in the bottom of a 22.5″ kettle grill. The ProGrate contains a thicker Tombstone pizza stone that retains more heat and makes insertion and removal of pizza easier.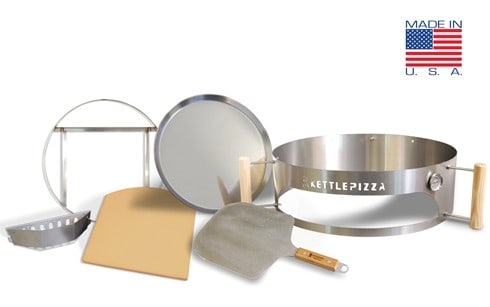 Look for KettlePizza pizza oven kits at Walmart, and at Crate & Barrel.
Disclosure: This is a sponsored post which USA Love List is proud to share with you because, sponsored or not, we only share stuff we love.