What's HOT in vacationing this summer is agritourism. Agritourism is defined as the act of visiting agricultural based businesses for enjoyment and education. Being an agritourist is a great way to support U.S farms, ranches and vineyards as many of the owners use agritourism to supplement their income and stay in business. It's an easy way to support U.S agriculture AND have fun too. Visit your local farms to keep our food (and wine!) made in the USA.
Agritourism: Make memories while supporting our nation's farms
There are many activities that fall under agritourism. Here are five of my family's favorite.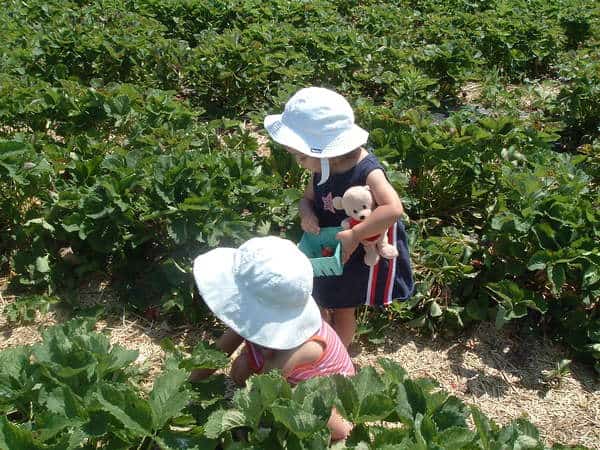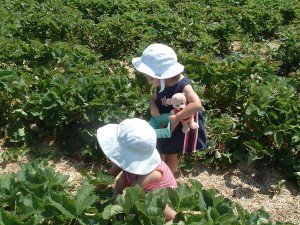 1. Plan a morning or afternoon visit to a local "Pick your own" farm.
At a "Pick your own" farm, visitors are allowed to go into the fields, or orchards and pick their own fruits or vegetables. This is a fun activity for all ages. Most farmers sell their produce by the weight. And trust me, since this doesn't count the amount eaten DURING the picking, this is a good deal! If you are concerned about pesticides and fertilizers, contact the farm and ask questions. To find out what is in season, and to locate a "Pick your own" farm near you, visit www.pickyourown.org
2. Sign the kids (or even yourself) up for an educational class or a day camp at a local farm or ranch.
Kids can learn about raising chickens, tending a garden, churning butter, among other farm or ranch related activities. For adults, classes in bee keeping, bread making, canning, and sustainable gardening can be found. Run a search on the internet to find a location and classes near you. Not only is this supporting US agriculture, but farming and food traditions are being passed on to the next generation of US agriculturalists.
3. Take some horseback riding lessons and/or spend the day trail riding (or prairie riding).
Horse farms, ranches, and even hobby farms, have been hit especially hard with the increases in food and fuel costs. Many are offering private lessons and guided rides to help make ends meet, as well as to introduce visitors to the beauty of horses. Confession: riding lessons will be penciled in for my kiddos, and the day spent trail riding is reserved for "Mommy's time with friends".
4. Attend a food or wine event at a local farm, ranch or vineyard.
A vineyard near us hosts a family friendly wine + music festival. The vineyard allows guests to bring food and lawn chairs to set up camp for the day and relax while listening to bands. They offer wine tastings and visitors purchase a bottle of their favorite variety to drink while there. This is a great way to spend a summer day with family + friends while supporting local agriculture!
5. Plan a 'farm stay' get away.
Forgo the crowded commercialized theme park vacation this summer and enjoy fresh air and nature. Stay on an a working farm, ranch or vineyard instead of a hotel. Some locations have guests stay right in the farm house, some have cabins or camping right on site. Visitors can go hiking, fishing, hunting, horse back riding, even help out on the farm by milking a cow or collecting eggs. Options vary depending on what a particular farm offers. There are locations all over the USA. Check out www.farmstayus.org for more info and to find a farm, ranch or vineyard that suits your family.
Please share with us in the comments if you and your family have plans to support US agritourism this summer. I still have plenty of days to fill on my activity calendar and could use the ideas!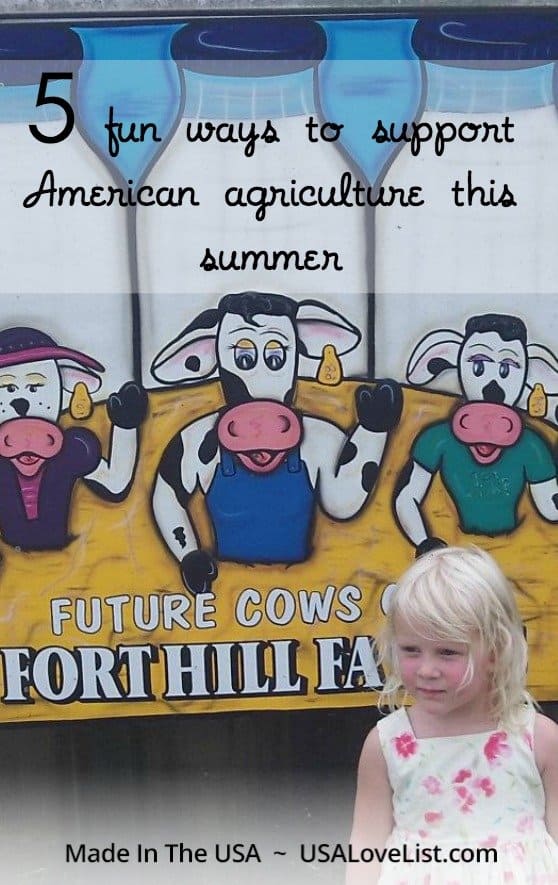 Follow USA Love List's board Summer: Made in the USA on Pinterest.