If you work on a computer all day at the office, then this week's giveaway prize is one that you are going to want learn about. It might actually benefit your health to read on….
Ergo Desktop: Maker American Made Adjustable Height Desks
Ergo Desktop is a small, woman-owned business based in Celina, Ohio. Since 2009, Ergo Desktop has been an American manufacturer of adjustable height desks, or desks in which the monitor height and/or keyboard height can be adjusted. Those of us that work on computers for multiple hours in a row know that back pain and neck pain are common.  Studies have shown that working while standing lessens these pains, as well as increases energy. With an Ergo Desktop adjustable height desk, you can easily add a couple hours of standing time into your daily work routine.
What we Love about Ergo Desktop Adjustable Height Desks
     Units are built with high quality anodized aluminum and steel, making them heavy duty and strong.
     All products, with exception to the Wallaby line, are built with true dual ergonomics. This means that units have the ability to not only adjust the work surface for keyboarding and mousing, but the monitor height as well.  This provides the ability to get the perfect ergonomic height for both monitor viewing and working on the work surface.
     All units are free standing, very stable, require no mounting or clamping, and will not damage your existing desk
    A cost effective solution to transform your existing working area into a sit/stand solution.
Tweet your thanks to this company for keeping their products made in the USA: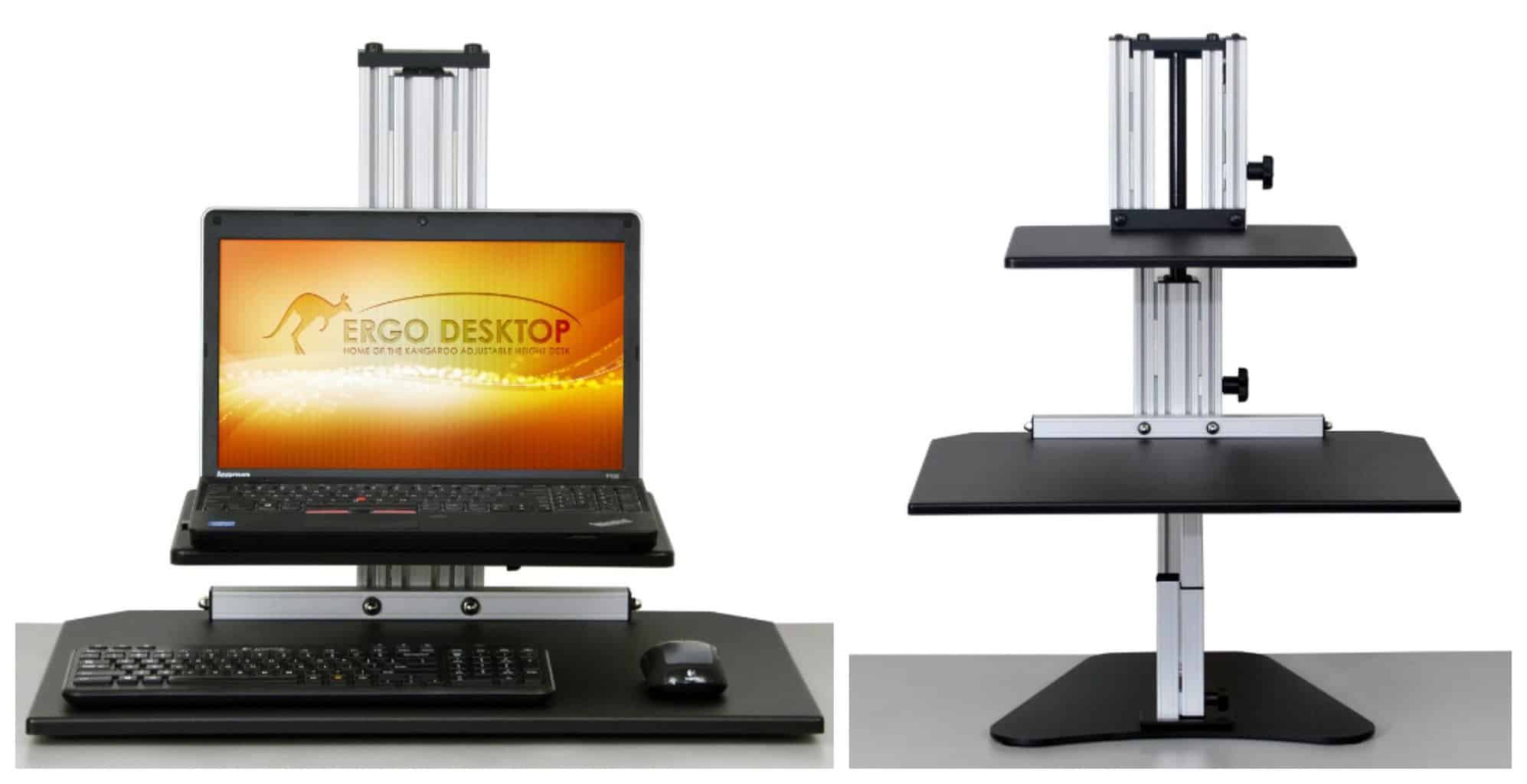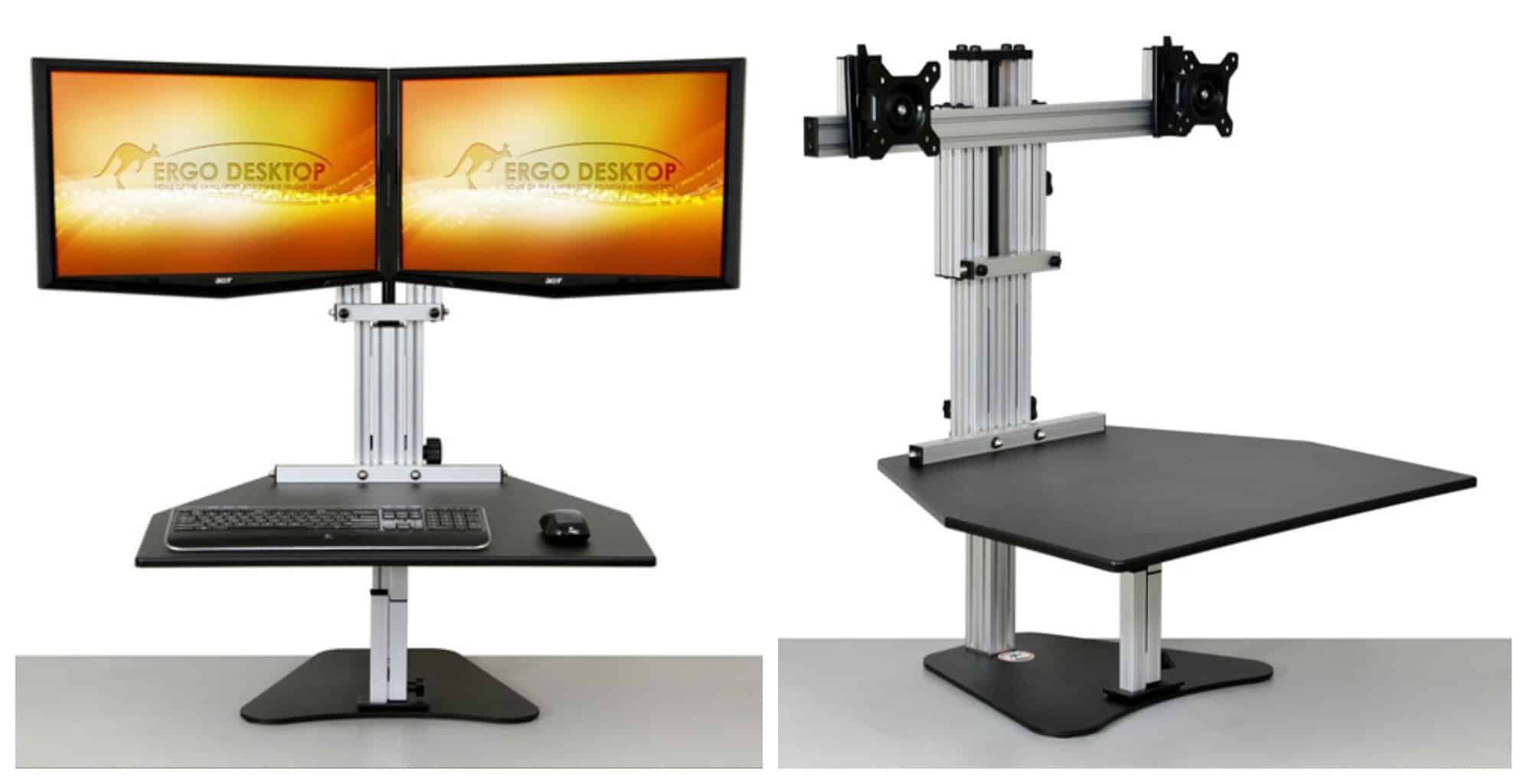 Above photos are examples of the Kangaroo Junior (top) and the Kangaroo Elite (bottom) Ergo Desktop models.
THE GIVEAWAY
Enter now to win an adjustable height desk from Ergo Desktop, valued at $279- $729. Winners choice of desk. Does not include any Electric models. Does not include computer screens, key boards or any additional parts other than what is included in the selected desk.
There are a variety of ways to enter this giveaway including opportunities for multiple daily entries. Good luck!
Click the arrow buttons below for further instructions on each entry. This giveaway will close at midnight on April 20, 2017. The winner will be randomly selected, verified for correct entry participation, and notified by email.
If you've already entered one contest on USA Love List, entering another will be even easier. Visit our Giveaways Page to find out about other active offers to join.
Disclosure: This is a sponsored post which USA Love List is proud to share with you because, sponsored or not, we only share stuff we love.