Guest Post by Jana Keightley
In Tennessee, home to southern hospitality and sweet tea, we are no stranger to inventive thinking and ingenuity. From Graceland to the Bristol Motor Speedway and every stop in between, you can find someone making their footprint on the American Dream. Just have a seat and let us serve you a generous plate of Memphis BBQ or have a taste of our Smoky Mountain Moonshine while we name just a few of our made in Tennessee favorites…
Jack Daniels – Lynchburg, TN – In the 1870s, Daniel had lots of competitors around Lynchburg, Tenn., in distilling whiskey filtered through charcoal. He wanted his whiskey to represent something special. So he used only the iron-free cave spring water on his property and the finest grains, mellowed his whiskey by filtering it through ten feet of sugar maple charcoal, and changed the charcoal out more often to produce a more consistent and better whiskey. The Jack Daniel Distillery is established and registered with the federal government at its present location in Lynchburg. Now, it's the oldest registered distillery in the United States. It's not scotch. It's not whiskey. It's Jack.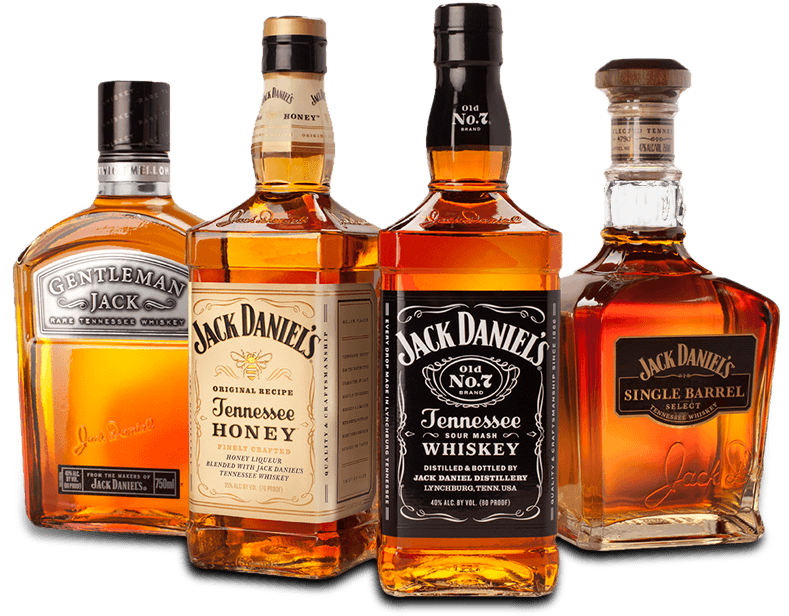 Looking for some new whiskey cocktails? We have a Cherry Whiskey Sour Recipe, Hot Tennessee Toddy Recipe and Jack Daniel's Warm Pear Nectar Sipper Recipe, all featuring Jack Daniel's Tennessee Whiskey.
Christie Cookie Co. – Nashville, TN – If you wanted to know what heaven tastes like, well then all you need is a Christie Cookie. Christie Hauck quit his corporate job, determined to master the "perfect cookie." Here's a hint…….they seek the finest ingredients, French chocolate, fresh nuts, real butter, tender raisins, then measure these ingredients by hand so that nothing is left to chance. The Christie Cookie Company is known for elegant gift packages and unique corporate gifts and continues to thrive in the retail, mail order, and wholesale markets.
Allegro Marinade – Paris, TN – Back in 1955, Betsy and Dave Wilcox were looking for a way to make their inexpensive meat dinners more edible. They experimented with different ideas for tenderizing and marinating until they came up with the original Allegro formula. The Wilcox's opened Pagliacci Restaurant in Paris (Tennessee) in 1972. Premarinated meats were served at Pagliacci and were so well liked that, at the customers' insistence, the Wilcox family began bottling and selling their special marinade. In 1979, they closed the restaurant and concentrated on producing the marinade.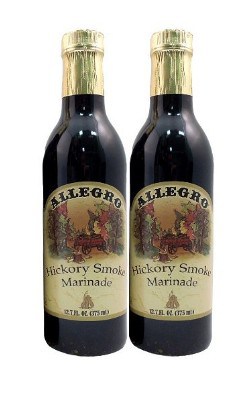 Moon Pie – Chattanooga, TN – A classic part of the working man's lunch was born in 1917 when a bakery salesman, Earl Mitchell Sr., visited a company store that catered to coal miners. The miners said they wanted something solid and filling because they often get time to break for lunch. "About how big?" Mr. Mitchell asked. A miner held out his hands framing the moon and said: "About that big!" Find out more of this classic story on the website.
Bush's Baked Beans– Dandridge, TN – In 1904, founder A.J. Bush partnered with the Stokely Brothers to open a tomato cannery in Chestnut Hill, Tennessee. He bought out his partners in 1908 and Bush Brothers & Company was born. Bush Brothers was successful through the Great Depression and World War II which lead the company to expand throughout the US. Today, Bush's Baked Beans is a ready-made staple for your family dinner table. If you don't believe Bush's has the best baked beans, just ask Duke. He has the family secret recipe.
Crown Laboratories – Johnson City, TN – Crown Laboratories, Inc. provides pharmaceutical and ethical OTC products to the medical marketplace. Crown competes in the $3 billion world pharmaceutical industry. Crown markets its products under the names of Del-Ray Dermatologicals and Med-Derm Pharmaceuticals. Crown also provides contract manufacturing to the pharmaceutical industry. Crown Laboratories' focus is in the field of dermatology, oncology, and pediatrics.
Waymatic – South Fulton, TN – Waymatic welding and fabricating was founded in the early 1950s by T.J. Easterwood of South Fulton, TN. The name "Waymatic" was coined from a machine T.J. invented and manufactured. The machine was a combination filler and automatic weight regulator for bagging of free-flowing dry materials such as popcorn, grain, seed or feed. This machine could be used in conjunction with any existing platform scale, making it an automatic weighing scale. In the late 50s, T.J. built a small special events trailer for a local Pepsi-Cola bottler. As a result, Waymatic concession trailers have been sold world-wide to corporations and individuals. They are the leading concession trailer industry in craftsmanship and customer service and continue to strive to build the "Best Built Trailer in the Business."
Lodge Cast Iron – South Pittsburg, TN – Made some cornbread or fried some chicken in your cast iron skillet lately? If so, you very well could have done it in a Lodge Cast Iron skillet. Founded in 1896 by Joseph Lodge, Lodge Manufacturing is one of America's oldest cookware companies in continuous operation. It is still owned and managed by the descendants of the Lodge family. Most cast iron sold by Lodge is produced in its foundry in South Pittsburg, which has been in operation since the company was founded.
Check out our recipes for Meaty Dutch Oven Chili, using a Lodge Cast Iron Dutch Oven, and for Spinach Pizza using a Lodge Cast Iron Deep Skillet.
MasterCraft Boats – Vonore, TN – MasterCraft was founded in 1968 when it built its first ski boat in a two-stall horse barn on a farm in Maryville, Tennessee. Dissatisfied with the large wakes and pull of other ski boats, MasterCraft builders designed a hull that had the smallest wake in the industry; smooth and low at slalom and jump speeds; well defined at trick speeds. Today, MasterCraft is by far the largest producer of inboard ski, wakeboard and luxury performance powerboats in the world. It sells boats in over 30 different countries and has over 130 domestic and international dealers. Every MasterCraft comes from Vonore, TN and hundreds of owners, skiers and boarders visit the company's headquarters every year to see the birthplace of their most prized possession.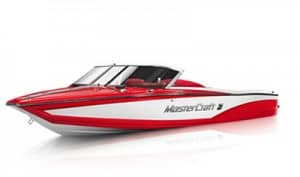 Jiffy Steamer Company – Union City, TN – Jiffy Steamer Company – Union City, TN – The final product on our list, but possibly our favorite company, is the Jiffy Steamer. Even though Jiffy® Steamer's products can be found around the world, the company stands firm in its promise to remain American-made. Each of the company's steamers is handcrafted in Union City, Tennessee and assembled with the finest, American-made components. The company makes no compromise in the engineering and construction of its products. After the intricate 52 step process to build the unit, every unit is steam tested before leaving the factory. Family values ring true with the Jiffy® Steamer brand, and the company is actively managed and operated by family members. These guys know steam and continue to produce the finest steamers on the planet.
Jana Keightley is Social Media & Special Projects Coordinator at Jiffy Steamer Company. She is a mother to two little boys and is a Tennessee Volunteer fan!
If we missed something you love in our list of "10 Things We Love – Made in Tennessee" be sure to tell us about it in the comments!
We welcome guest post submissions on the topic of The Top 10 Things Made in My Home State. Contact us for submission guidelines.