Now more than ever consumers are starting to pay attention to where their products are made, especially products that touch the skin, like beauty products. We have compiled our lists of American made skincare, nail products, sunscreen, make-up products and more order to provide a go-to, one stop guide for beauty products, all made in the USA.
Please note: Our source lists might list specific made in USA beauty products from companies that also manufacture some other items overseas, and we try to keep you informed about that. We promote those American made products in support of the local economy and their efforts in domestic manufacturing.
Made in USA Beauty Products
Cruelty Free Skincare: Legend's Creek Farm
"Everything your skin needs to feel great, and nothing it doesn't" is Legend's Creek Farm's slogan. They aren't exaggerating either when they say 'everything'. Legend's Creek Farm offers beauty products you can use from your head (herbal shampoos and conditioners) to your toes ( goat milk lotion).
Located in Foster, Rhode Island, Legend's Creek Farm has been making and selling handmade goat's milk soaps, lotions, salves, and more, since 201l. Today Legend's Creek Farm is known world wide for their Premium Goat Milk Lotions. This lotion can be used as a body and hand lotion, yet it is natural enough to be used on the face too. What I love about Legend's Creek Farm's lotions is the variety of scents they come in (there is non scented too!). You are sure. to find one to your liking. All Legend's Creek Farm beauty products are certified cruelty free and have the Leaping Bunny on the label.
Made in USA Beauty Products: The Ultimate Source Guide
Save Our Ultimate Source List for the next time you need to buy beauty supplies. And if you are or know a beauty brand that is exclusively made in the USA, let us know in the comments below.
AMERICAN MADE SKIN CARE
Botanic Organic. A plant-based line with a holistic approach to skincare. Their products are designed to restore balance to your skin with nutrient-rich and anti-inflammatory formulations. All of the cold-pressed oils from fruits, grains, nuts, and seeds are USDA certified organic. A unique component to Botanic Organic is the ability to custom blend their products to make an individual solution for your skin. The scent of these items is pure bliss and peace of mind because the aroma comes only from the pure essential oils. Enjoy 15% off Botanic Organic plant-based skincare with code USALOVE. No expiration.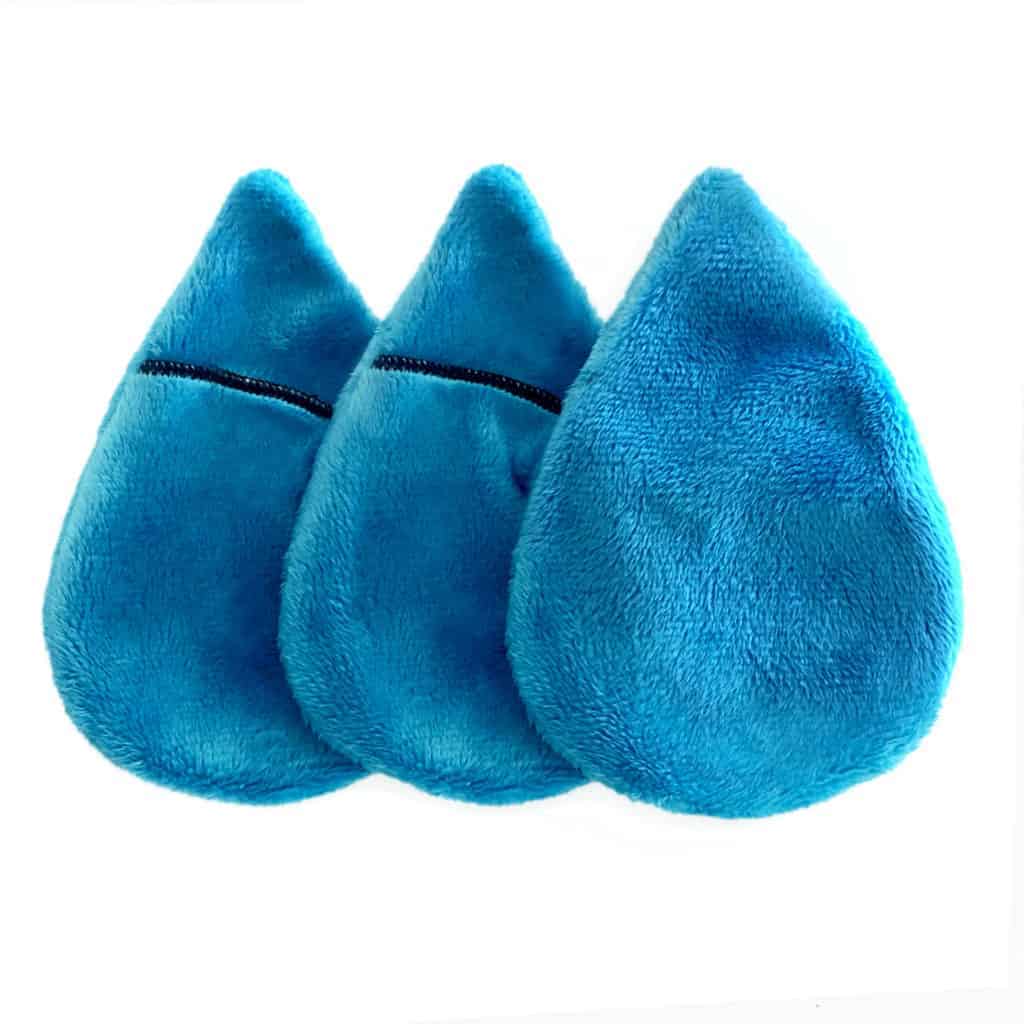 Take My Face Off replaces cheap, wasteful disposables with its Mittys—reusable, hyper-effective cleansing cloths that work with any cleanser. Mittys can be used in place of washcloths, cotton products, swabs, cleansing brushes, and wipes (but please add cleanser). Mitty cleanses more gently and more thoroughly than any other option and I love that it does not leave any fibers behind on my face. Take My Face Off is Made in the USA. In fact, almost everything is sourced and fulfilled from downtown LA!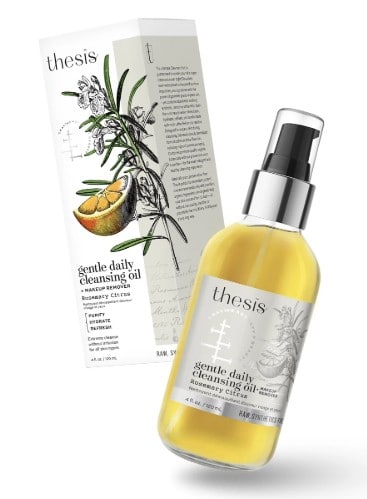 Thesis Beauty Purists encompass all things natural using organic, vegan, and sustainable methods of creating their products. They use zero fillers and each ingredient provides a function in your facial routine. Expect truly pure and powerful results using the Thesis line. Save 15% off any Thesis order with code USALOVE, plus 15% off already listed sales items found here.
COOLA Rosilliance Mineral BB+ Cream Tinted Organic Sunscreen SPF 30 This sheer, barely-there tinted cream boosts your skin's natural warmth for a luminous no-makeup look. Infused with a bouquet of antioxidant-rich Rose Stem Cells, this lightly moisturizing formula combats free radicals while mineral actives and iron oxides help protect skin and hide imperfections for a fresh, healthy, you-but-glowier radiance. Made with 70%+ organic ingredients. It's also vegan and Reef Safe.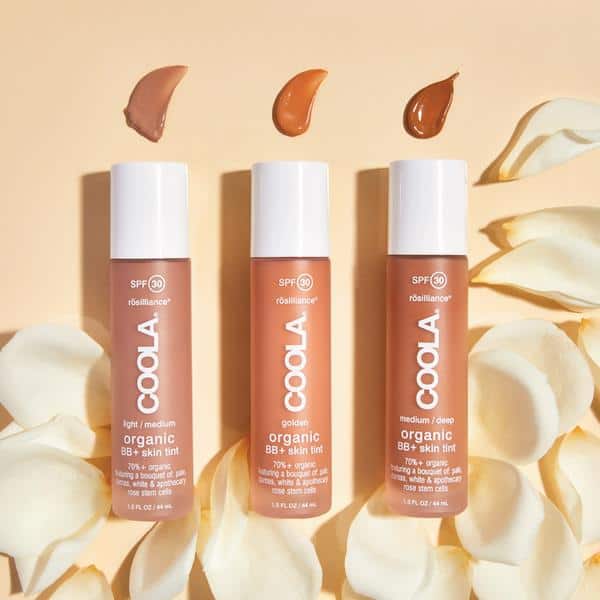 Angel Face Botanicals is largely plant-based, using all-natural and organic ingredients. Products are artisan and small batch made using aromatherapy to enhance the overall experience.
Alpha Skin Care is one of the retinol and glycolic originals. Their products boast the highest percentages of over the counter AHA's allowed. This is what your skin needs for fast aging repair.
bliss for fun-spirited and effective spa-quality facial and body toning products.
Claudiana Beautanica is a skincare line created to offer a full-body experience that is effective and easy to use and made with scientifically proven natural and organic ingredients. They craft unique formulas to revitalize and empower skin and senses, complimenting a daily habit of self-care with aromatic skin nourishment that eases rushed minds.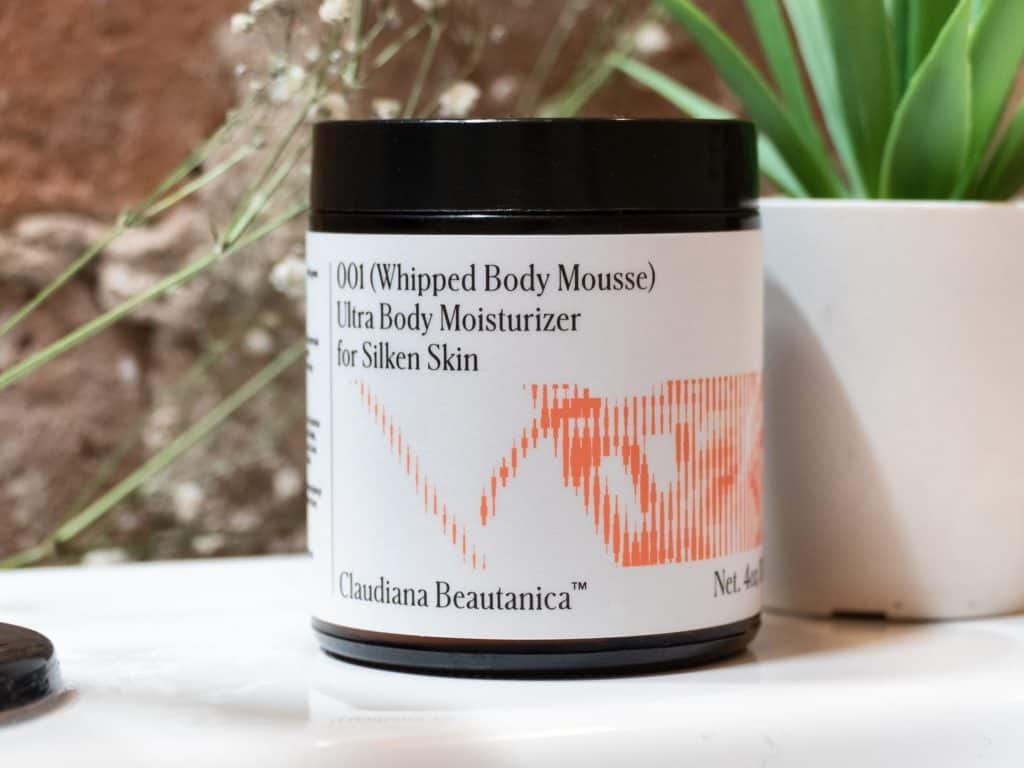 derma e potent, vegan, eco-friendly, and active ingredients at a fraction of counter prices.
Elements of Aliel. All products from this company are made from the earth using sustainable production. In designing this line the creator set out to nourish the skin without using any chemicals and being gentle while maintaining an effective product. They have kept it simple from the ingredients to the label. There are no long lists of unrecognizable items. It's short, sweet, and pure. The same can be said for the routines. Just a few products is all one will need to achieve a balanced regimen with healthy skin.
Eslor was developed by a pharmacologist. Their line is on par with spa-quality expectations. The results, scents, formulas and the packaging bring about the professional status.
Evande has a trio of products for a naturally based and elegant routine. The price point and ease of this line make you take note. The ingredients and efficacy will have you believe in the simplicity of their regimen.
Exuviance is a retail line of a medi-spa line, gives instant results with lasting improvement.
Freeman the quality bargain of beauty products.
From Scratch Farm is a small handmade business in Boerne, Texas. The owner, Amy, makes all of her products as naturally and organically as she can, with as few ingredients as she can. Products include lip balms, body scrubs, healing salves, bath salts, and vapor rubs.
HAN Skincare Cosmetics offers a collection of affordable, non-toxic, natural, and vegan makeup formulated with vegetable and plant pigments that deliver vibrant color. HAN Illuminator is one of my favorite products from the brand – it adds a healthy glow to the skin without looking glittery and nourishes from organic coconut oil and organic jojoba oil, cocoa butter, and Vitamin E.
Legend's Creek Farm, located in Rhode Island offers handmade goat milk lotions, soap, body butter, herbal salves, and more. All products contain natural ingredients and are certified cruelty free. Learn more about Legend's Creek Farm at the top of this post!

Makeup Junkie Bags are the perfect cosmetic bags that lay flat on a surface and have an elongated medial zipper that allows the bag to gape open allowing easy access to all its content. It's easy to find the contents of the bag because it's shallow & everything is visible. Each bag is characterized by a signature brightly colored zipper and suede tassel.
Mario Badescu is an NYC staple since the 60's – offering their spa formulas for home care.
Mineral Fusion blends botanicals and minerals into their hypo-allergenic products that includes both makeup and skincare.  This line is drug store priced and far exceeds expectations.
Moody Sisters skin & beauty products are handcrafted using earth derived ingredients, fresh and pure butters, oils and extracts. Each face, body, and makeup product is optimized with natural and organic ingredients to combat moody skin the way nature intended. New
Opas Soap provides clean, beautiful and simple skin maintenance and wellness products.  The formulas are closely revamped versions from the Naturalistic and Renaissance Eras.  That is reflected in their design style as well.
Pacifica gorgeously packaged, vegan, and gently effective for healthy skin, they have a makeup line too.
Philosophy is a beloved line for their fragrances and dramatic improvements to the skin.
Pur~lisse is a blend of Chinese beauty rituals and modern skincare technology.  No harsh ingredients are used while effective peptides do their work without irritation.
Purple Prairie Botanicals is a back-to-basics brand with a zero waste and chemical-free mantra.  Their products are meant to keep your skin in balance.  Skincare is one of the many offerings.
Queen Bee Productions crafts its products using herbs and Maui honey.  They believe in the benefit of healing honey and medicinal herbs to nourish the skin.  They use no filler and entirely clean apothecary recipes.
Sia Botanics is plant-based, vegan skincare.  They use no artificial additives.  Their line caters to all the skin types using specific products to address each differently.
Skin Owl is designed to provide results overnight so you can see and feel the positive impact high-quality ingredients have on your skin.  It works, and does so without toxins and staying true to actually caring for your skin and applying good for you ingredients.
Susan Ciminelli products are a marriage of natural, holistic ingredients and wellness promotion.  Her entire line delivers results and leaves your skin youthful with a fresh facial glow.
SUZANNE Organics offers Certified ToxicFree®, gluten-free, organic beauty products. They are made with botanical active ingredients for the highest quality products to nurture your skin and the environment – all while providing incredible anti-aging benefits. The SUZANNE Organics 8-Piece Skincare Kit wonderful, all-inclusive skincare set is the perfect way for you to discover (and begin to fall in love with) Suzanne's products. Each one is made with soothing, natural ingredients that aim to keep your skin looking and feeling its best at any age.
Waxing Kara is my favorite moisturizing lip balm and the best I've ever tried. It's great for hydrating and softening lips without an SPF. I keep it next to my bed stand to use every night. The packaging makes it great for gift-giving or for a small luxury for yourself.
AMERICAN MADE MAKEUP
Each benefit of these makeup manufacturers is not listed but all are vested in the environment, toxic free beauty and purely pigmented products.
Don't miss our source list for made in the USA non-toxic facial oils.
Rejuva Minerals is a complete line of mineral makeup with great tutorials and flawless application. They are nanoparticle, toxin and GMO free. Our easy highlight & contouring features their foundation.
Gia Minerals is clean makeup that offers bold colors. Chemical free and eco-friendly. Also offering skin care.

Gabriel Cosmetics was designed to enhance natural beauty and the formulas are as such while being effective.
Axiology Lipstick is a luxury lipstick line. Their lipsticks are natural, organic and ethical in addition to being vegan. Axology is a true specialty product owning every aspect of their craft from package to pigment. See Axology on our Vegan Beauty List.

Makeup America! is beauty line reflecting the American spirit of diversity and independence! Sparkle and shine this holiday season with the Makeup America! Sister Set which includes one hydrating lipstick or lip stain and one matching nail polish. The color-changing lip stains reacts to the pH of each individual to create the perfect shade for anyone. Also, check out their lip balm/lip scrub sister set. Perfect for Winter days and nights! American made, cruelty-, fragrance-, GMO-, and paraben-free.
Vapour Organic Beauty is high end and fashion forward while maintaining their commitment to healthy skin care and makeup.
Red Apple Lipstick was built around their gluten free lipstick, which is stunning. They are branching out into more color products too, all toxin free. Get our lipstick prep and wear tips here.
Moody Sisters Mineral powders and blushes are natural, organic, vegan and gluten-free – all handmade from natural micas and minerals. Their complete line of foundation, eye makeup, lip gloss and more is organic, vivid, and paraben free.
AMERICAN MADE BEAUTY TOOLS
Beauty Blender is the choice makeup sponge of makeup artists. However, it is easy enough for the novice. It blends makeup onto the skin for the most blurred and flawless application of foundation.
Clarisonic is surprisingly made in the USA – not many small electronics are. It is the best handheld brush for deep cleaning your pores while ultrasonic technology stimulates collagen fibers.
Fullips is a lip enhancer tool that gives you a full pout without the use of chemical gloss or injections. It takes less than a minute to plump your lips and then you can use any of your regular lip makeup, try our 3 step routine. No stinging gloss, no surgical procedure with the same full look. Watch their how to video.
AMERICAN MADE HAIR CARE
Innersense Organic Beauty is one of the few organic hair care lines that has made their way through salon doors. Their line is truly a styling line, a rarity among natural and organic hair products. Read our article about Innersense and the safety of beauty products on your body and the earth here.
Rare El'ements is a luxury natural hair care brand. Their packages are exquisite and the finished product leaves healthy hair that looks fantastic. Read our review here.
Plus more choices in out Eight American Made Non-toxic Haircare Products We Love, Five Made in the USA Hair Products for Soothing Frizzy Curly Hair articles.
AMERICAN MADE BATH & BODY CARE
Farm House Fresh has all the fun of specialty shop body care but with all the care of a small batch operation. Their recipes are designed to work while enlightening all your senses. Their products all look like a gift, and feel like it too!
OSEA is a powerful vegan, organic skincare line of the sea. Their products restore and rejuvenate healthy, youthful skin.
Swell Skin's product line uses Sea Buckthorn Berry as the foundation of its products. It is one of nature's most nutrient-dense, Vitamin C packed plant on the planet. I love the simplicity of this product line and appreciate the key ingredients that are the powerhouse behind bringing about bright and clear skin.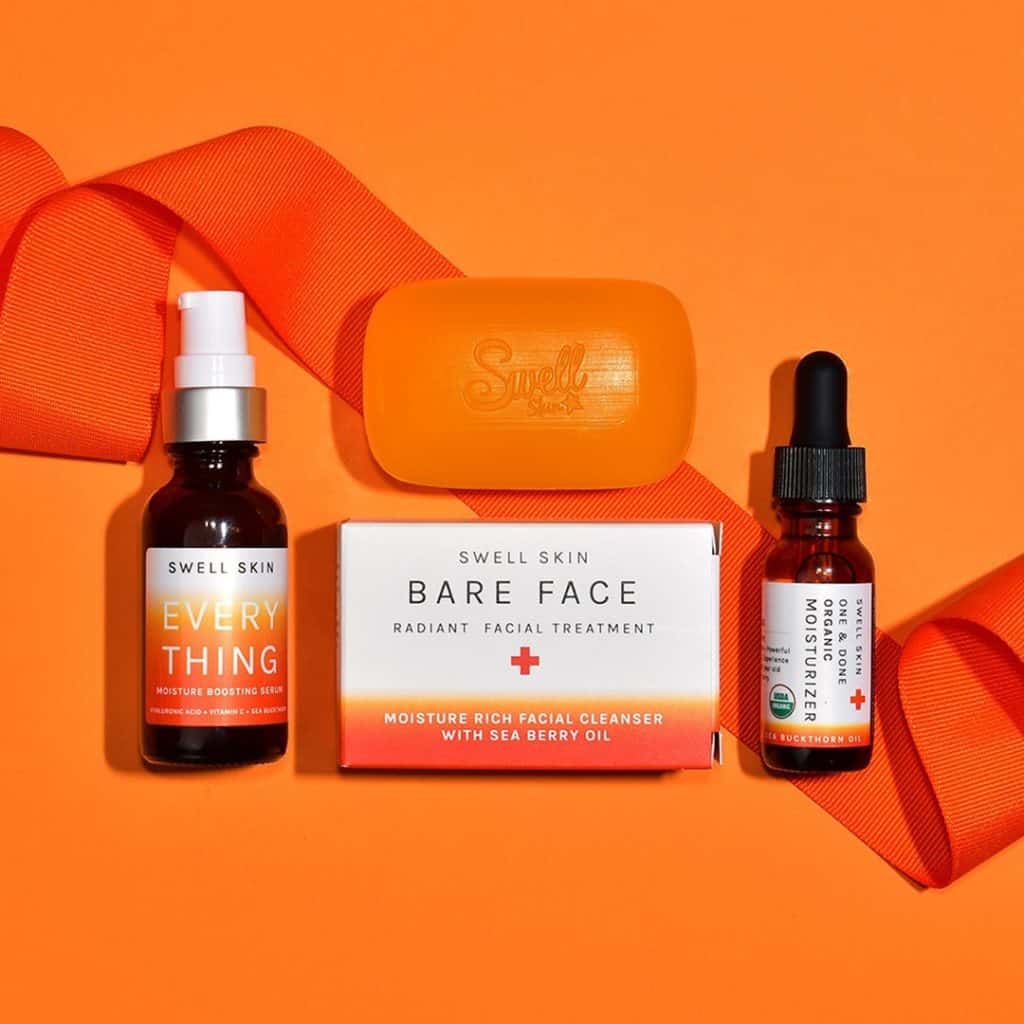 Everyday, Affordable, Luxury Skin Care.
Thesis Beauty has richly scented, unscented too, bath products without using all the harsh chemicals and dyes. Their bath products are gorgeously packaged making for a luxurious bath or shower time that truly nourishes your skin.
All Good Elemental Herbs is simple and good for you. There is no fluff, just the things you need to keep your body's skin healthy.
Chagrin Valley Soap & Salve is a small family owned and operated company. Their line is powered by nature and simply formulated. Read our DIY pedicure using the line.
Disclosure: This is a sponsored post which USA Love List is proud to share with you because, sponsored or not, we only share stuff we love.