Do you know where your beauty products are made? Now more than ever consumers are starting to pay attention to where their products are made, especially products that touch the skin, like beauty products. We have complied this list of made in USA beauty products that includes American made skincare, sunscreen, make-up products and more to provide a go-to, one stop guide for beauty products, all made in the USA.
Made in USA Beauty Products
Please note: Our source lists might list specific made in USA beauty products from companies that also manufacture some other items overseas, and we try to keep you informed about that. We promote those American made products in support of the local economy and their efforts in domestic manufacturing.
Taspen's Organics: Plant Based Skincare Products
Taspen's Organics is a family owned and operated small business headquartered in Colorado that focuses on skincare products that are made with 100% natural, organic plant based ingredients. All of Taspen's Organics products go through a minimal amount of processing to ensure the active ingredients are not jeopardized. They don't just list ingredients of herbs from nature, they make sure that these ingredients are in their most natural form possible.
Harsh preservatives or synthetic fragrances and not used in any of Taspen's Organics porducts. Shungite & Colloidal silver naturally preserve all of the creams & water-based products. Aside from its strong cleansing benefits, Colloidal silver has also been shown to improve skin's overall health & appearance. The facial care products
Taspen's Organics beauty products include body creams, bath salts, facial toners, wrinkle serums, tinctures and more. The facial care line contains nutrient rich oils from superfruits like mango, pomegranate, citrus and apricot. that smooth, tone and hydrate the skin.
Take 25% off your Taspen's Organics purchase with discount code USALOVE.
Rejuva Minerals: Clean Makeup for Sensitive Skin
Rejuva Minerals makeup has been a long time favorite of ours here at USA Love List. We love Rejuva Minerals for the company's commitment to manufacturing beauty products with clean and natural ingredients in the USA.
Rejuva Minerals makeup products were created to be a cleaner and safer alternative to drug store beauty products with artificial and irritating ingredients. It was created with sensitive skin in mind and is especially beneficial if your skin is prone to have a reaction to over the counter makeup brands. All of Rejuva Minerals' make up products are mineral based and contain only naturally derived and organic ingredients. In addition, Rejuva Minerals is an environmentally aware company and uses Eco friendly containers made from regenerated materials. They are EWG VERIFIED™ and MADE SAFE® certified. They have also earned "clean" rating in the Think Dirty app that includes the award winning Mega Lash mascara and Aci Berry blush.
We have featured Rejuva Minerals products in several beauty tutorials over the years. The pressed powder and foundation are featured in Face Contouring Makeup Tips. The Aci Berry blush and eyeshadows of various colors are featured in an Eye Makeup Tricks tutorial.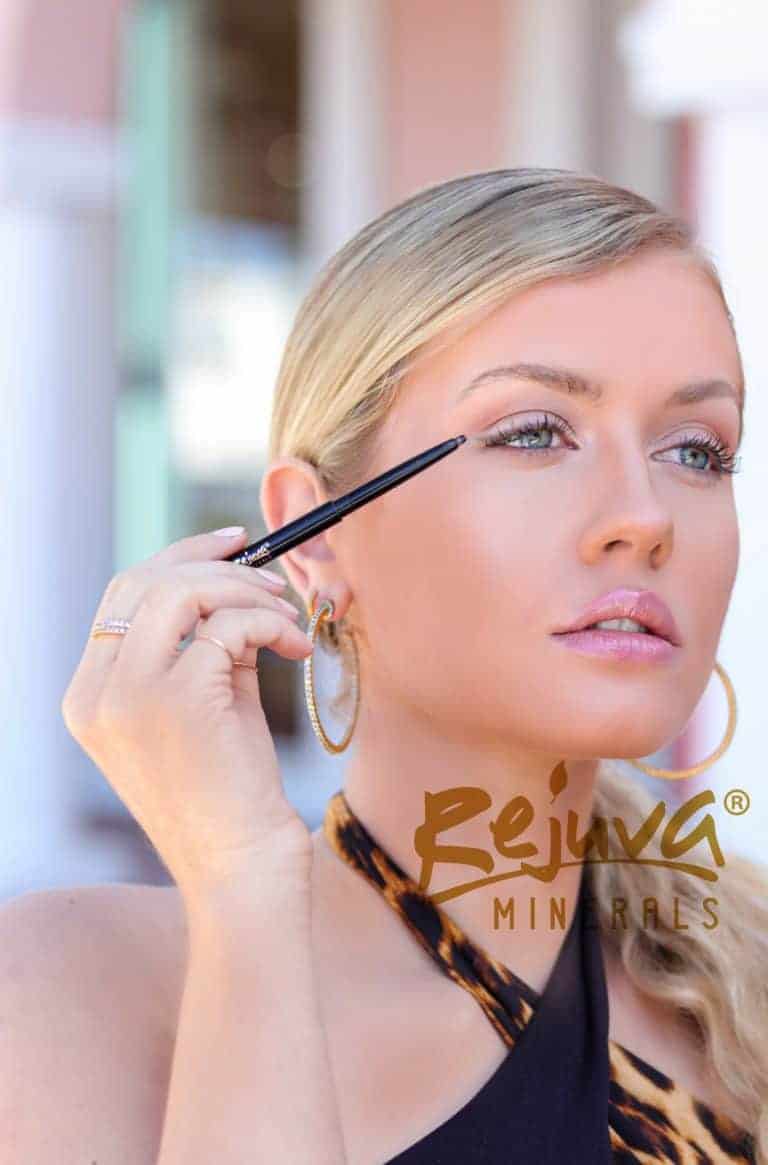 Made in USA Beauty Products: The Ultimate Source Guide
Save Our Ultimate Source List for the next time you need to buy beauty supplies. And if you are or know a beauty brand that is made in the USA, let us know in the comments below.
AMERICAN MADE BEAUTY PRODUCTS: FACIAL CARE
Alpha Skin Care is one of the retinol and glycolic originals. Their products boast the highest percentages of over the counter AHA's allowed. This is what your skin needs for fast aging repair. Visit the Alpha skin care Amazon store.
bliss for fun-spirited and effective spa-quality facial and body toning products. Visit the bliss Amazon store.
Claudiana Beautanica is a skincare line created to offer a full-body experience that is effective and easy to use and made with scientifically proven natural and organic ingredients. They craft unique formulas to revitalize and empower skin and senses, complimenting a daily habit of self-care with aromatic skin nourishment that eases rushed minds.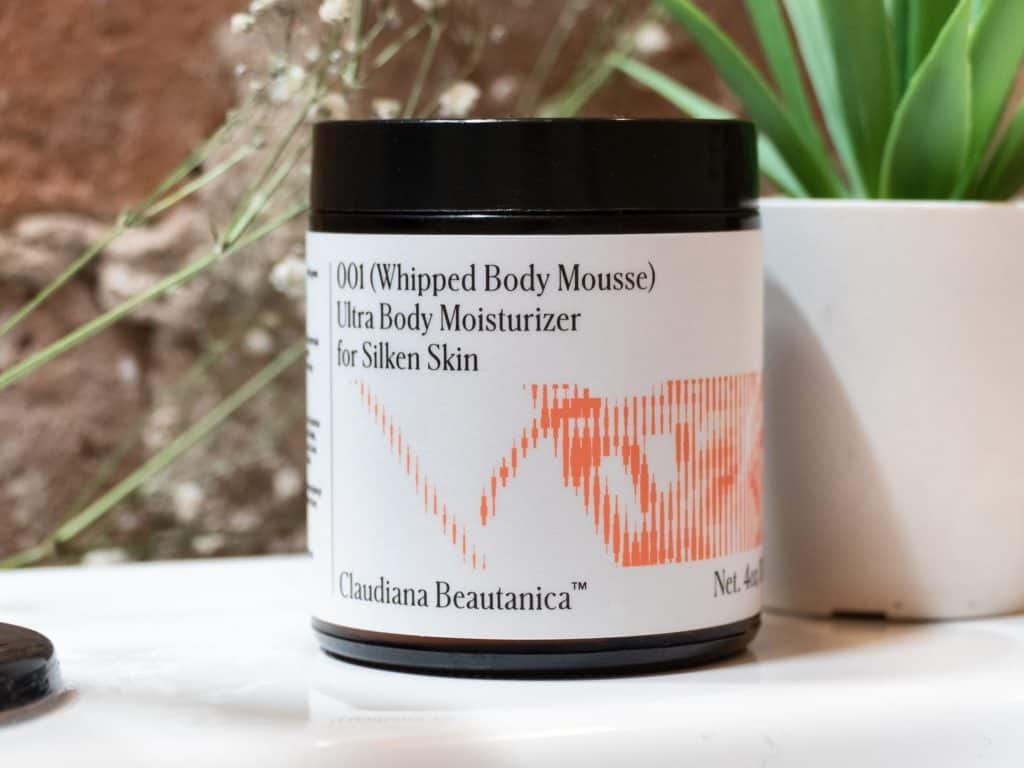 COOLA Rosilliance Mineral BB+ Cream Tinted Organic Sunscreen SPF 30 is a sheer, barely-there tinted cream that boosts your skin's natural warmth for a luminous no-makeup look. Infused with a bouquet of antioxidant-rich Rose Stem Cells, this lightly moisturizing formula combats free radicals while mineral actives and iron oxides help protect skin and hide imperfections for a fresh, healthy, you-but-glowier radiance. Made with 70%+ organic ingredients. It's also vegan and Reef Safe.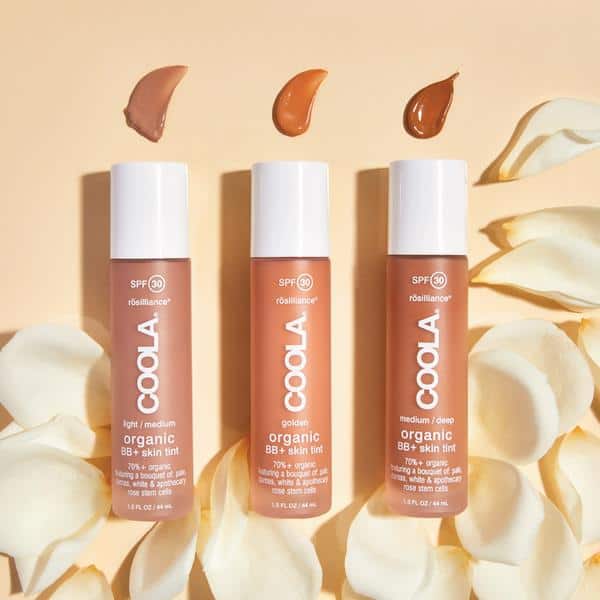 Find derma e on Amazon, it's potent, vegan, eco-friendly, and active ingredients at a fraction of counter prices.
Elements of Aliel. All products from this company are made from the earth using sustainable production. In designing this line the creator set out to nourish the skin without using any chemicals and being gentle while maintaining an effective product. They have kept it simple from the ingredients to the label. There are no long lists of unrecognizable items. It's short, sweet, and pure. The same can be said for the routines. Just a few products is all one will need to achieve a balanced regimen with healthy skin.
Eslor was developed by a pharmacologist. Their line is on par with spa-quality expectations. The results, scents, formulas, and packaging bring about the professional status.
For the Biome makes products specifically formulated to preserve and enhance the microbiome skin. 100% active and effective skincare with ingredients that are ethically and sustainably sourced, cruelty-free, and organic. All aspects of the company's products, from the ingredients to packaging material, have been chosen with care and consideration. I've tried many many beauty products across a number of years but only a handful stand out. For the Biome is one of those brands. Really special products to say the least! Wow.
From Scratch Farm is a small handmade business in Boerne, Texas. The owner, Amy, makes all of her products as naturally and organically as she can, with as few ingredients as she can. Products include lip balms, body scrubs, healing salves, bath salts, and vapor rubs.
Grace Holistic Skin is a skincare line and beyond. One of our editors first learned of Ashley Terry while listening to a podcast and since then has become an advocate for the esthetician's products. Not only does Terry make her amazing facial cleansers, masks, mists, and serums herself, but she also provides virtual coaching and consultations.
Henné Organics, handcrafted in Wilmington, North Carolina, is inspired by the founder's love for Scandinavian nature and design. This skincare line is USDA-certified organic, non-toxic, and cruelty-free. Its primary ingredients include jojoba, avocado, and coconut oils, among other natural components. The company offers specialty skincare products for hands, face, and lips. Get free US shipping on orders of $50 and up.
Mad Hippie reflects simplicity, clean ingredients, and effectiveness in its sunscreens, skincare, and makeup. This California company also dedicates $1 of every website sales to conservation. All of their products are certified cruelty-free and vegan by both Leaping Bunny and PETA. Everything is made in the USA with the exception of its eye pencils, which are made in Germany.
Mario Badescu is an NYC staple since the 60's – offering their spa formulas for home care.
Mineral Fusion blends botanicals and minerals into their hypo-allergenic face cream products that are hypoallergenic, paraben free, and cruelty free.
Moody Sisters facial care products are handcrafted using earth derived ingredients, fresh and pure butters, oils and extracts. Each product is optimized with natural and organic ingredients to combat moody skin the way nature intended. New
Opas Soap provides clean, beautiful and simple skin maintenance and wellness products. The formulas are closely revamped versions from the Naturalistic and Renaissance Eras. That is reflected in their design style as well.
Pacifica, found on Amazon is face care gorgeously packaged, vegan, and gently effective for healthy skin.
Philosophy is a beloved line for their fragrances and dramatic improvements to the skin.
Pur~lisse is a blend of Chinese beauty rituals and modern skincare technology. No harsh ingredients are used while effective peptides do their work without irritation. Visit the Pur-lisse Amazon store.
Purple Prairie Botanicals is a back-to-basics brand with a zero waste and chemical-free mantra. Their products are meant to keep your skin in balance. Skincare is one of the many offerings.
Sea Witch Botanicals is a natural skincare and perfume brand, free from synthetic fragrances, preservatives, irritants, and carcinogens that insidiously lurk within many products. I love this brand for its high-quality, plastic-free products, especially the Radiant Pearl Facial Bar is made with organic, fair trade shea butter, organic coconut oil and extracts like buckthorn and carrot. The formulation is hydrating and cleansing which makes it perfect for daily use.
Sia Botanics is plant-based, vegan skincare. They use no artificial additives. Their line caters to all skin types using specific products to address each differently.
Silktage anti-aging skin care products are made with loving care using the purest, natural, and organic botanicals Mother Nature has to offer. Each ingredient is handpicked to create our pure, silky, antioxidant-packed, multi-purpose treatments, a modern take on ancient beauty secrets. Made in USA Deal: 20% off Silktáge with code USALOVE.
Skin Owl is designed to provide results overnight so you can see and feel the positive impact high-quality ingredients have on your skin. It works, and does so without toxins and staying true to actually caring for your skin and applying good for you ingredients.
Strawberry Hedgehog makes healthy handcrafted vegan bath and body products that everyone is sure to love! Owner Tracy Perkins whips up some very special soaps that are handcrafted from natural and plant-based products and are made in small batches to ensure high quality. In addition to soaps, Strawberry Hedgehog offers oils, scrubs, moisturizers, and facial care products. One of my personal favorites is the Garden Goddess soap!
Susan Ciminelli products are a marriage of natural, holistic ingredients and wellness promotion. Her entire line delivers results and leaves your skin youthful with a fresh facial glow.
SUZANNE Organics offers Certified ToxicFree®, gluten-free, organic beauty products. They are made with botanical active ingredients for the highest quality products to nurture your skin and the environment – all while providing incredible anti-aging benefits. The SUZANNE Organics 8-Piece Skincare Kit wonderful, all-inclusive skincare set is the perfect way for you to discover (and begin to fall in love with) Suzanne's products. Each one is made with soothing, natural ingredients that aim to keep your skin looking and feeling its best at any age.
Taspen's Organics all natural plant based facial care line contain nutrient-rich superfruits oils that support the dermal layer of the skin while hydrating & replenishing natural oils. Taspen's Organics products include wrinkle serums, eye creams, moisturizing creams, toners, cleansers, masks and lip balms. Learn more about Taspen's Organics at the top of this post.
Taylor Made Organics makes handmade therapeutic skincare line and cosmetics are only made with organic, naturally clean ingredients in Port Republic, Virginia. I love the Magnesium lotion that is made with healing ingredients including virginia spring water, magnesium chloride brine, organic avocado oil, organic jojoba oil, and organic coconut oil, among others.
Waxing Kara offers a line of made in USA lip care products. Waxing Kara is my favorite moisturizing lip balm and the best I've ever tried. It's great for hydrating and softening lips without an SPF. I keep it next to my bed stand to use every night. The packaging makes it great for gift-giving or for a small luxury for yourself.
For more facial care beauty products made in the USA, check out these lists too:
MADE IN USA BEAUTY PRODUCTS: MAKEUP
Rejuva Minerals has a complete line of mineral makeup with great tutorials and flawless application. All makeup items are nanoparticle-free, toxin-free, and GMO-free. Learn more about Rejuva Minerals non-toxic makeup at the top of this post.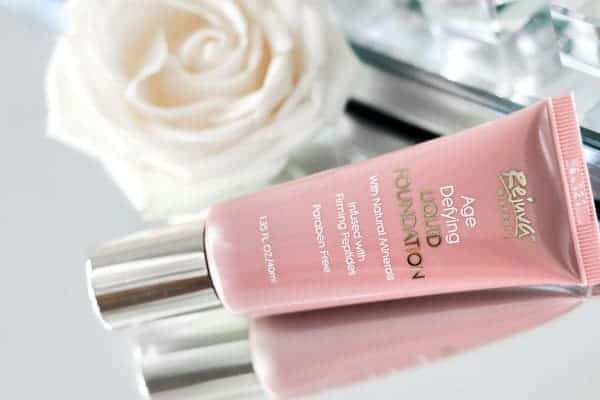 Axiology Lipstick is a luxury lipstick line. Their lipsticks are natural, organic and ethical in addition to being vegan. Axology is a true specialty product owning every aspect of their craft from package to pigment. See Axology on our Vegan Beauty List. Visit the Axiology Amazon store.
Bella Mari is a line of natural mineral cosmetics from Nature's Brands. These products are all natural, vegan and cruelty free.
Bésame Cosmetics luxury make-up is gluten, paraben, mineral-oil, phthalates, formaldehyde, and cruelty-free.
Gabriel Cosmetics was designed to enhance natural beauty and the formulas are as such while being effective.
Gia Minerals is clean makeup that offers bold colors. Chemical free and eco-friendly. Also offering skin care.

HAN Skincare Cosmetics offers a collection of affordable, non-toxic, natural, and vegan makeup formulated with vegetable and plant pigments that deliver vibrant color. HAN Illuminator is one of my favorite products from the brand – it adds a healthy glow to the skin without looking glittery and nourishes from organic coconut oil and organic jojoba oil, cocoa butter, and Vitamin E.
For more American made makeup products, check out these lists too:
MADE IN USA BEAUTY PRODUCTS: BATH & BODY
All Good Elemental Herbs is simple and good for you. There is no fluff, just the things you need to keep your body's skin healthy.
Apple Valley Natural Soap is an artisan soap company that offers natural and organic handcrafted body products. I never thought I'd say this about soap, but these soaps are really special because they're highly effective at leaving you with clean skin. Choose from a variety of natural & organic skincare treatments and eco-friendly bath accessories. The salt soaps are my personal favorite for their exfoliating properties and amazing smells! Made in USA Deal: Take15% off Apple Valley Natural Soap with discount code USALOVE. No expiration. One use per customer.
Chagrin Valley Soap & Salve is a small family owned and operated company. Their line is powered by nature and simply formulated. Read our DIY pedicure using the line.
Dr. Bronner's makes liquid and bar castle soap and other bath products made with organic & fair trade ingredients. I love this brand for its mission, commitment to ingredients that are good for people and the planet. I enjoy all the scents, but the almond and rose are a couple of my very favorite scents.
Farm House Fresh has all the fun of specialty shop body care but with all the care of a small batch operation. Their recipes are designed to work while enlightening all your senses. Their products all look like a gift, and feel like it too!
Legend's Creek Farm offers handmade goat milk lotions, soap, body butter, herbal salves, and more. All products contain natural ingredients and are certified cruelty free.
OSEA, also found on Amazon, is a powerful vegan, organic skincare line of the sea. Their products restore and rejuvenate healthy, youthful skin.
Swell Skin's product line uses Sea Buckthorn Berry as the foundation of its products. It is one of nature's most nutrient-dense, Vitamin C packed plant on the planet. I love the simplicity of this product line and appreciate the key ingredients that are the powerhouse behind bringing about bright and clear skin.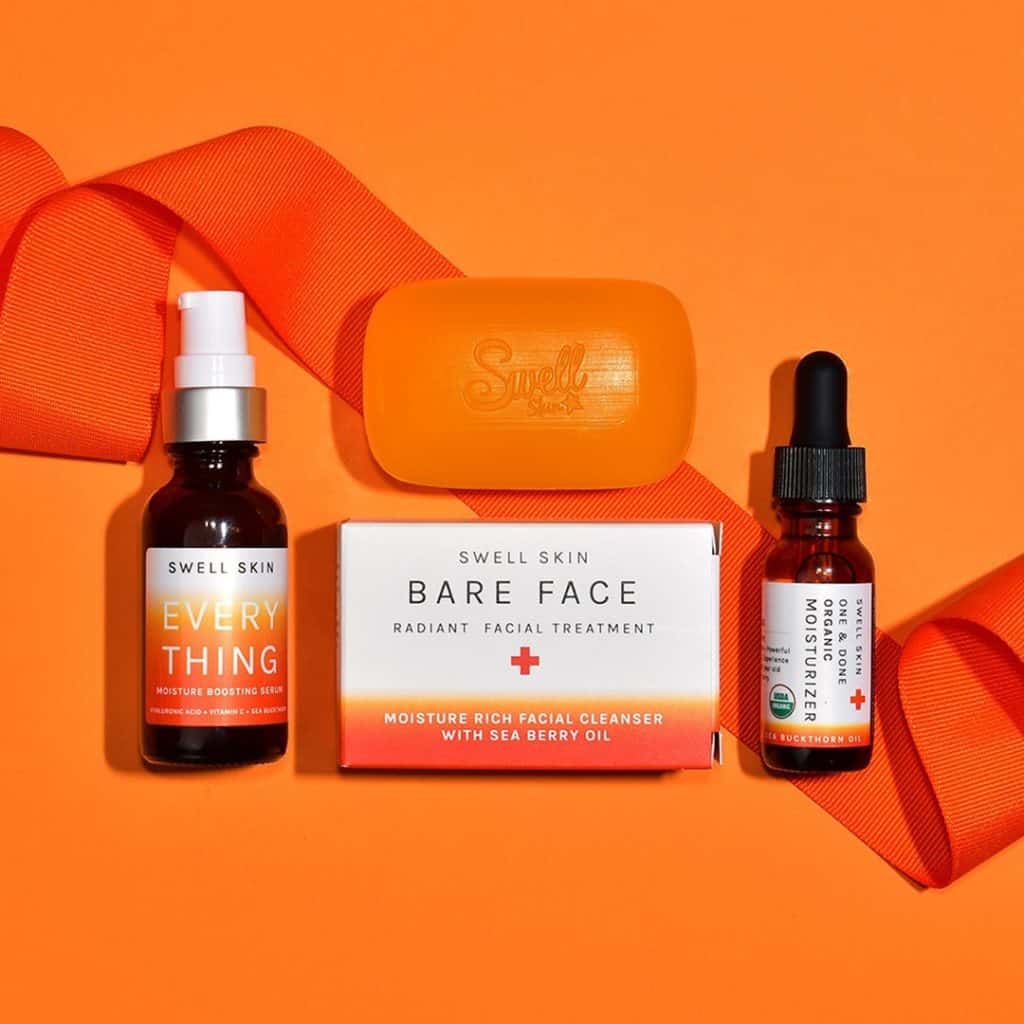 Taspen's Organics bath & body product line includes plant based body creams, foot creams, body washes, hand soaps, salves, and more. All items are hand blended using only the best organic herbal oils. Learn more about Taspen's organics at the top of this post.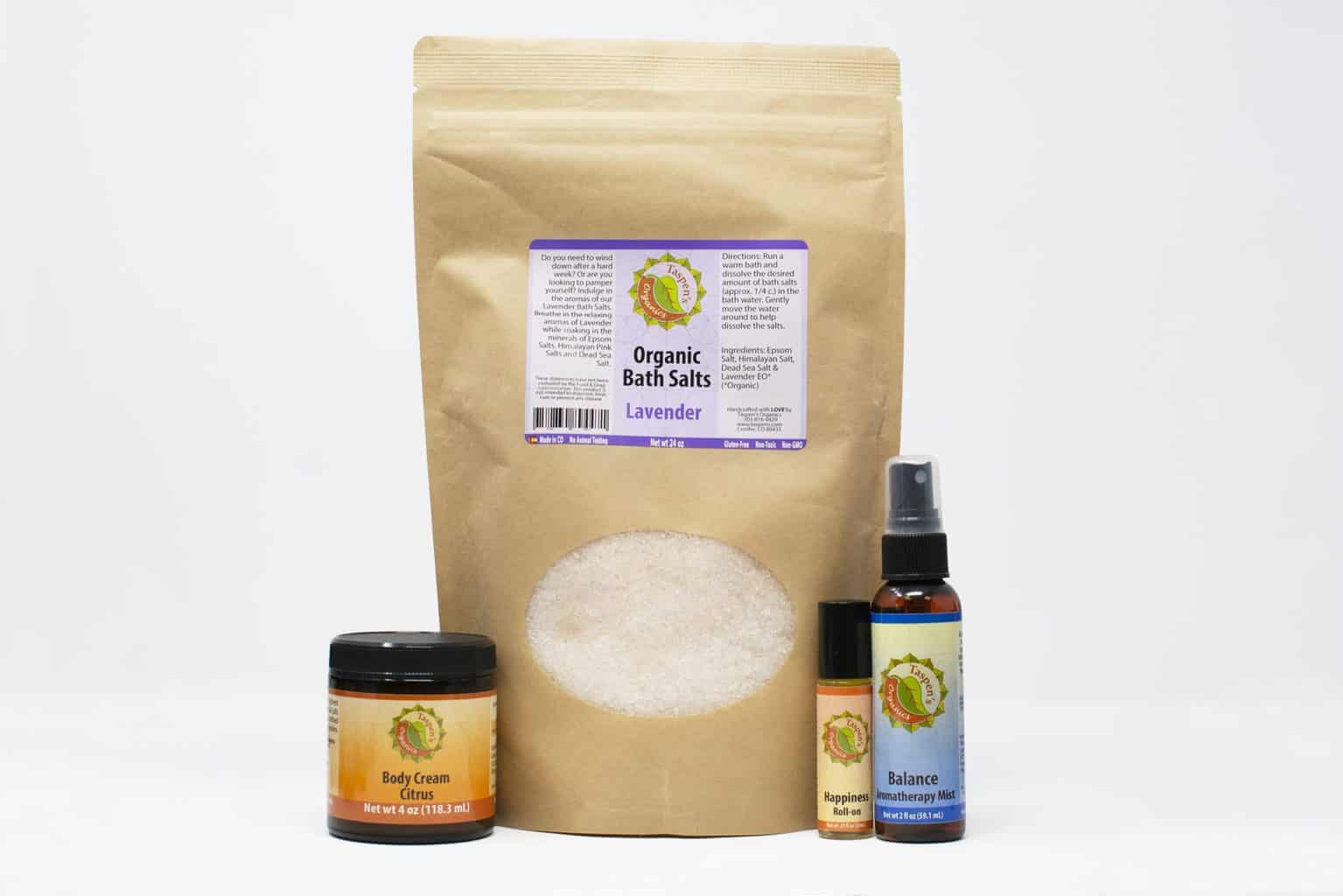 Zum Hand Soap fights filth, without harsh chemicals, or preservatives. Get a mini-aromatherapy experience every time you head to the sink. There are five different formulas to choose from: mind-calming Lavender, tangy herbaceous Lemongrass, earthy, complex Patchouli, mysterious, woodsy Frankincense & Myrrh, and fresh, citrusy Sea Salt. I love having to wash my hands these days because the activity is so much more enjoyable with Zum. These scents stay with you and remind you to take a deep breath. Shop Zum on Amazon.
For more American made bath and body items, check out these lists too:
MADE IN USA BEAUTY PRODUCTS: HAIR CARE
More more American made hair care products, visit the lists below:
AMERICAN MADE BEAUTY PRODUCTS: TOOLS & STORAGE
Take My Face Off replaces cheap, wasteful disposables with its Mittys—reusable, hyper-effective cleansing cloths that work with any cleanser. Mittys can be used in place of washcloths, cotton products, swabs, cleansing brushes, and wipes (but please add cleanser). Mitty cleanses more gently and more thoroughly than any other option and I love that it does not leave any fibers behind on my face. Take My Face Off is Made in the USA. In fact, almost everything is sourced and fulfilled from downtown LA!
Beauty Blender is the choice makeup sponge of makeup artists. However, it is easy enough for the novice. It blends makeup onto the skin for the most blurred and flawless application of foundation.
Clarisonic is surprisingly made in the USA – not many small electronics are. It is the best handheld brush for deep cleaning your pores while ultrasonic technology stimulates collagen fibers. Shop Clarisonic on Amazon.
Fullips is a lip enhancer tool that gives you a full pout without the use of chemical gloss or injections. It takes less than a minute to plump your lips and then you can use any of your regular lip makeup, try our 3 step routine. No stinging gloss, no surgical procedure with the same full look. Watch their how to video.
Makeup Junkie Bags are the perfect cosmetic bags that lay flat on a surface and have an elongated medial zipper that allows the bag to gape open allowing easy access to all its content. It's easy to find the contents of the bag because it's shallow & everything is visible. Each bag is characterized by a signature brightly colored zipper and suede tassel.
More made in USA beauty tools and storage ideas in the lists below
Have you visited our Made in USA Shopping District? It is the place to start your shopping when you want to find the best of American-made.

Pin this list to save it for later!
Disclosure: This is a sponsored post which USA Love List is proud to share with you because, sponsored or not, we only share stuff we love.
Love this list? We know you will love these lists too!