If you know a kid who has more LEGOS than you ever thought could possibly be owned, than you absolutely can not miss this week's made in the USA giveaway sponsored by Swoop.
Made in Seattle, Swoop Bags
Since the first Swoop bag was available for sale in 2011, Sarah Kirk, the owner of Swoop, has been doing her part to protect bare feet from the pain of plastic building toys. Swoop bags are tough fabric storage bags that double as a large circular play mat. Made in Seattle, Washington, Swoop bags keep toys like LEGOS contained yet leave them easily accessible for play. The Swoop bag is available in 3 sizes; Mini, Large, and the new Super size.
Introducing the New Super Swoop Bag
The new Super Swoop Bag, the largest bag in the Swoop collection, holds 17 pounds of LEGOS. Yes, 17 POUNDS. From a mom's point of view, the Super Swoop is great because it keeps all of the tiny,  foot injuring and vacuum clogging plastic building pieces in one contained area. From my 10 year old son's point of view, the Super Swoop is totally awesome because he can keep all of his plastic building pieces in one, play friendly and easy to transport bag. It's a win, win for everyone!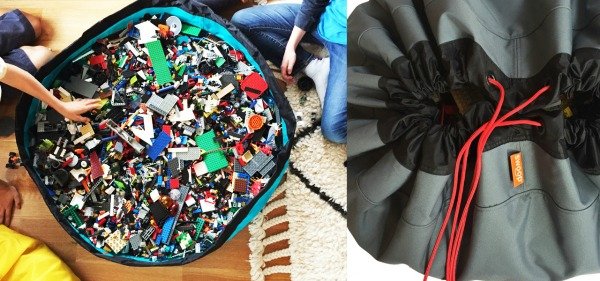 Why We LOVE the Super Swoop Bag
The Super Swoop is the largest bag in the Swoop collection.
Super Swoop sides are 6 inches tall.
The Super Swoop is made  from durable, water proof material.
It's machine washable.
It's available in 12 colors.
With the Super Swoop building toys are easy to move from room to room.
There are endless storage options: LEGOS, K-NEX, wooden blocks, wooden train sets, Barbie stuff, plastic toys…and any other toys your kids have a ton of!!
Tweet your thanks to this company for keeping their products made in the USA:
THE GIVEAWAY
Enter now to win the new Super Swoop Bag, valued at $48, in choice of color.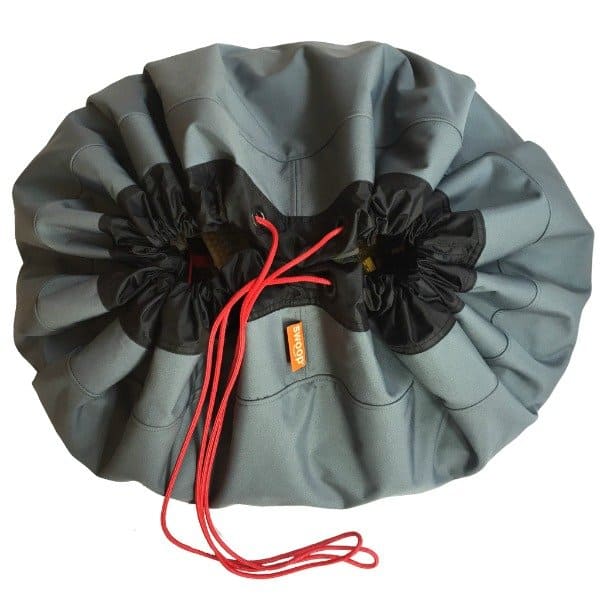 There are a variety of ways to enter this giveaway including opportunities for multiple daily entries. Good luck!
Click the arrow buttons below for further instructions on each entry. This giveaway will close at midnight on Thursday, February 16, 2017. The winner will be randomly selected, verified for correct entry participation, and notified by email.
If you've already entered one contest on USA Love List, entering another will be even easier. Visit our Giveaways Page to find out about other active offers to join.
Disclosure: This is a sponsored post which USA Love List is proud to share with you because, sponsored or not, we only share stuff we love.