While you're shopping for guys' college dorm room decor, double the pleasure by buying Made in the USA products. You'll receive better quality products that will stand the test of time beyond the four (or five…or six) years of college. Keep reading to learn more!
Boys College Dorm Room Decor
Parenting through kids' teenage years helps prepare parents to launch them off into college or their own living space. As you have discussions about dorm room essentials, you might be surprised to learn guys care about their décor as much as the gals do. Guys are interested in style; after all, college is about more than just studying or hanging out with friends.
There are quite a few supplies he will need to pull together that fashionable look, and we at USA Love List are here to help out with all the details.
Where to Begin with Guys Dorm Décor
First, begin with the basics. A boy's dorm room usually comes equipped with a bed, desk, closet, and either a chest of drawers or drawers that are built underneath the bed. Sometimes you'll find a trash can as well. Also, lights may be built into the desks. If the desk doesn't come with lighting, you will want to purchase a desk lamp. Ask your admissions representative about these items if the college website doesn't specify them.
Secondly, make a dorm room checklist. Outline the list we've provided below.
Third, think about boys' dorm room decor that can pull double duty. One idea is to buy a storage trunk that doubles for storage and a makeshift coffee table. This is one of the easiest ways to free up floor space.
Consider the necessities that will help your student feel at home, and the most obvious need is dorm bedding.
Guys need bedding that fits a twin xl bed. That size on average measures 80 inches long and 38 inches wide. As long as your bedding supports that size, you don't necessarily need to look specifically for "twin xl." We found bedding made in America that checks both categories. Either it's made specifically for twin xl mattresses, or it fits twin xl mattresses.
While many dorm rooms have desk chairs, they're usually straight-back, wooden chairs. Purchase a sturdy, ergonomically-fitting desk chair so he'll be comfortable while studying.
Other Necessities
Finally, consider these extra necessities for college students. Today, college guys like to incorporate these items into their dorm space:
Wall art
Area rug
Rope lights
Added storage options
Bedside caddy
Calendar
Whiteboard, corkboard, or magnetic board
Furniture Protectors
Extra seating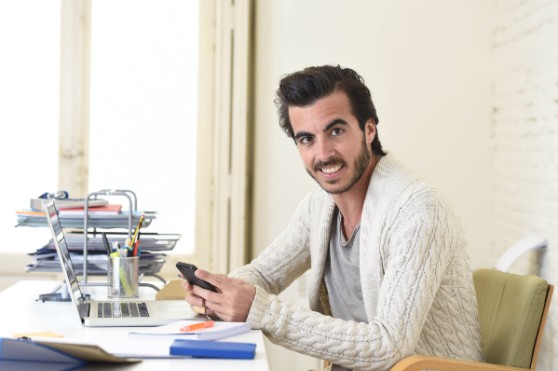 Guys Dorm Room Themes
The next step is to choose a decorating theme. You can decorate a boy's dorm room by color, or you can decorate it by interest. Start with a single item that's the focal point for the room, such as a wall hanging or photos in a collage photo frame.
Decorating by color is pretty self-explanatory. Simply have your student choose a color palette he likes and find dorm room décor in that color. Guys these days aren't afraid of different colors such as teal or red. These color schemes made a huge difference in making others feel welcome. If he doesn't have a specific color in mind, typical neutral colors for a guy's dorm room include navy, grey, or brown.
You can also decorate by interest. Consider the following themes:
Music
Sports – team or specific sport
Social cause
Major
Hobby – hiking or outdoors, bicycling, skateboarding, snow skiing, gaming, electronics
Travel
Movies or television shows
My son had two different themes for his dorm room. One year, he decorated in a Coca-Cola® theme. We bought a red quilt and grey sheets and towels. We then purchased items at our local antique store that carried the soft-drink logo. This cohesive look made his room feel welcoming in a pretty simple way.
Because my son is a musician, his second theme focused on music, specifically jazz. We framed six of his favorite artists' album covers in photo frames for wall art, and we also found the artwork of an antique phonograph. He liked this theme so much that he decorated his home office in the same décor now that he lives in his own house.
Since then, wall tapestries and flags have become popular items to decorate with. Vinyl peel and stick wallpaper or wall murals are readily available today, too. Be creative as you think about what would look good in his dorm space.
Why Buy Made in the USA for a Guys College Dorm Room?
We at USA Love List talk a lot about keeping money and jobs in America, and that message remains true even for the topic of shopping for dorm room decorations. We also understand price might take a back seat in the context of college décor; we're all tempted to go the bed-in-a-bag route or shop for the cheapest items money can buy.
While we agree it's nice to save money, we also believe in the long run, it's very good to buy quality. American-made provides your student with high-quality goods. Most likely, that art frame, study lamp, or storage trunk is not going to break from everyday use. It's going to stand the test of time.
Still, even if an item does break or tear from regular wear, you're going to be able to talk to someone from the company who can help you resolve the problem. Also, USA manufacturers tend to be generous with their warranties, so be sure to read their warranty information on their individual websites.
Also, to offset costs, many American companies offer a discount on your first-time order, and some offer free shipping. Take advantage of these opportunities as you shop.
Finally, there's no time like right now to teach our adult kids the value of buying American-made.
We've discovered numerous online sites that narrow your choices and help you make the best selections for your guy's college dorm room. Some are websites where you can search for any number of items made in the USA to make a dorm room look cool. Other sites link to made-in-America essentials to help your student create a no-fuss space. Some sites showcase specific items such as science or surf-themed wall art.
Check out these other great college-related articles from USA Love List
Have you visited our Made in USA Shopping District? It is the place to start your shopping when you want to find the best of American-made.

Pin this list to save it for later!