VZ Wraps are reusable fabric gift bags that are hand made in Philadelphia, PA. We have been a huge fans of VZ Wraps here at USA Love List for years!  Here is why we LOVE them:
VZ Wraps are Eco-friendly. Most gift wrapping paper is NOT recyclable- if it's shiny, it goes in the trash.  How many bags of wrapping paper did you have to dispose of after the last birthday party you hosted?  Think of all the wrapping paper that ends up in our landfills after Christmas Day! VZ Wraps are made of durable cotton fabrics and are reusable. The VZ Wraps fabric gift bags I use for my kiddos' birthday and Christmas gifts have lasted for years- and show no wear and tear!
VZ Wraps save you money.  After purchasing a gift, there is no need to spend extra dough on tape, ribbons, and wrapping paper. Put that paper gift bag down- it will have a hole in it before you get to the party anyway!  VZ Wraps fabric gift bags are reusable, durable, and do not need decorative trimming. A beautiful ribbon (most of the ribbons are made from recycled bottles!) is included to tie up the gift bag.
VZ Wraps save you time. I try to wrap my Christmas gifts early, I really do! The problem is finding the time to do so. It takes time to bring out, OK, find, all of the supplies I need- tape, scissors, the co-ordinating bows and ribbons. I have no gift wrapping skills what so ever, so usually I have misjudged the paper size needed before cutting = re-wrap, or ripped the paper before I was done = re-wrap. With VZ Wraps reusable gift bags, I just have to look in my stash for the perfect size bag, put the gift in it, and tie a bow- which I can do, in moments, and without any re-wraps.
VZ Wraps are available in a variety of sizes and patterns. VZ Wraps fabric gift bags come in 5 sizes, ranging from the smallest size, the Mini, which is perfect for gift cards and jewelry, to the largest size, the Large, which an Xbox 360 can fit into.  There is even a handy "What Fits Inside?" feature on the VZ Wrap website that gives you a good idea as to what can fit in each size gift bag. VZ Wraps carries designs suitable for every occasion and holiday: Birthday, Anniversary, Baby Shower, Wedding, Mother's Day, Fathers Day, Hanukkah, and of course, Christmas!
And please check out the following sites that have joined us as promotional sponsors for this event. They are not "Made in USA" blogs, though they are all outstanding blogs in their own right, jumping in to help us share an outstanding American made product. Thanks to: Peanut Butter & Whine, Raising Three Savvy Ladies, Jersey Family Fun, and My So Called Balanced Life.
The Giveaway
VZ Wraps  is giving away a set of 10 Christmas themed fabric gift bags, AND a $50 VZ Wraps Gift Certificate to pick out fabric gift bags for any occasion, for a total prize value of $100.90! The Christmas themed gift bags are as follows:
Two Large- Green Gifts ($11.99) and Frosty Fabulosity ($15.99)
Two Medium – Poinsettia ($13.99) and Frosty Fabulosity ($13.99)
Two Standard – Ornaments ($10.49) and Frosty Fabulosity ($10.49)
Two Wine Bags – Simply Red Organic ($8.49) and Christmas Critters ($8.49)
Two Minis/Gift Card Holders – Snowflakes ($3.49) and Candy Canes ($3.49)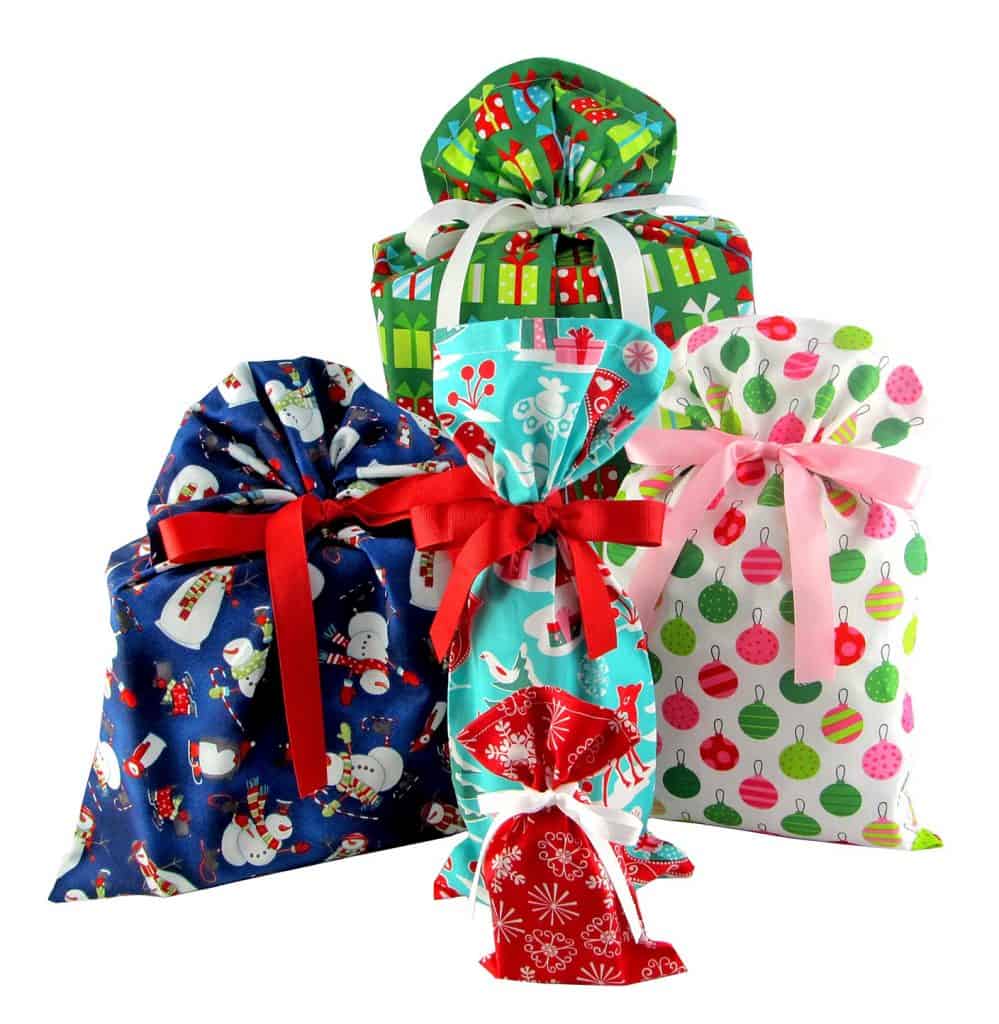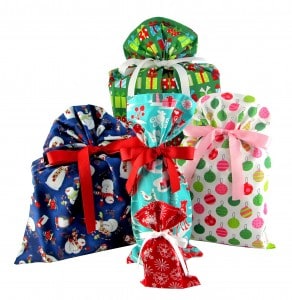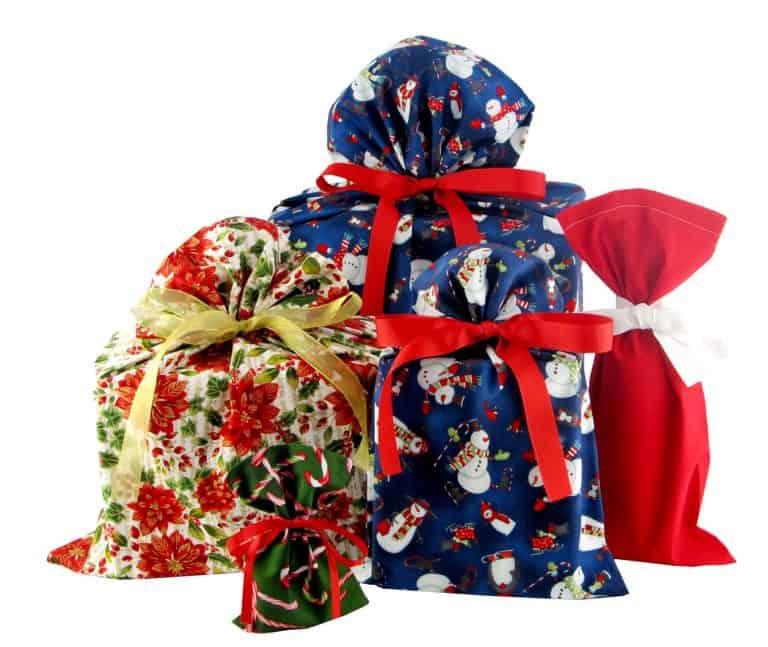 There are a variety of entry options including opportunities for multiple daily entries. Good luck!
Click the +1 button for further instructions on each entry. This giveaway will close at midnight on Thursday, August 7, 2014.  The winner will be randomly selected, verified for correct entry participation, and notified by email.
If you've already entered one contest on USA Love List, entering another will be even easier. Visit our Giveaways Page to find out about other active offers to join.
Place a VZ Wraps order before August 31, 2014 and save 10% on orders of $30 and more using discount code DCULL10 at checkout!
Disclosure: This is a sponsored post which USA Love List is proud to share with you because, sponsored or not, we only share stuff we love.