The effortless waves and texture of ocean styled hair is sought after even miles from the beach. That chic look is what summer is all about: laid back and living easy, all while looking cute. I was sent several to put to the test for this summer.
Beach hair has to flow and smell like summer. It should be free of product build up so it can move naturally without flakes.
Sea Salt Spray Reviews | Summer Hair
beach blow Texturizing Mist by blow pro adds tons of texture. It gives an edgy look. Their product is very spray and go. I gave my hair a good all over mist when my hair was about 50% dry. I did a little scrunching and finger combing to add separation. This is messy hair done wildly right. Buy beach blow Texturizing Mist for a rock star mane.
R+Co Rockaway Salt Spray had my hair looking as close to having been in the ocean of any product. I used only a little amount to get the look I was going for. I found this spray worked best when my hair was nearly dry. That was the key to getting the volume as it expanded the hair. To keep it looking authentic don't scrunch as it dries, comb it out with a wide tooth comb. At this point my style was good to go. I did find that when it is completely dry an even mist, not saturating the hair, gave it extra umph. Tousling your hair is all you will need to do to get the body and volume. Rockaway has a slight bit of hold to it which is what makes it superior to the rest. Buy R+Co Rockaway Salt Spray for authentic beach hair with ample volume.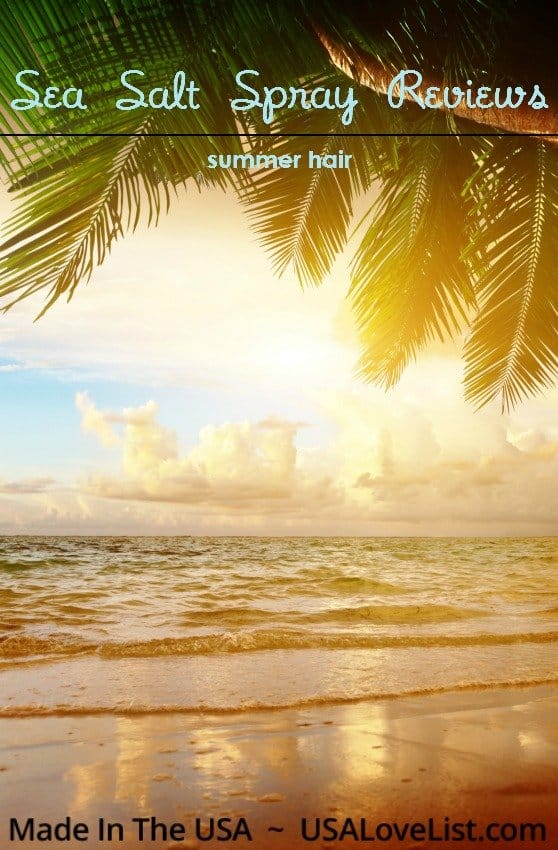 Follow USA Love List's board Beauty: Made in USA on Pinterest.