When friends and relatives get married, we're thrilled for them, but it usually means giving a substantial gift. The key to giving American-made wedding gifts is knowing which brands to look for on the registry and having some off-registry favorites. These are ours.
Best Wedding Gifts, Made in the USA
Liberty Tabletop Flatware & Storage Chest
High quality, American made flatware is a wedding gift that will last for generations. Liberty Tabletop is the only flatware that is still manufactured in the United States, upstate New York to be exact. Liberty Tabletop stainless steel flatware is made from domestically sourced 18/10 stainless steel. It is designed to last a lifetime making it the Ultimate Wedding Gift! Choose from 35 patterns in your choice of set size. Our popular wedding flatware gift set sizes include 45 piece sets, 65 piece sets as well as 125 Super Sets in select patterns. Complete your flatware gift with a beautiful chest to display and store the flatware. Liberty Tabletop offers several solid hardwood chests handmade in America by the American Chest Company.
If you are soon to be married and aren't sure what type of flatware to add to your registry, Liberty Tabletop has a buyers guide on their website that can walk you through the process.
Save now on the ultimate wedding gift with the made in USA Chest & Flatware Bundle Special. Save 15% off and receive free shipping when you bundle a flatware chest a 65 piece or 45 piece set in the Lux or Heritage lines. Choose from two beautiful chests (Adams or Hamilton) and 17 different Liberty Tabletop flatware patterns.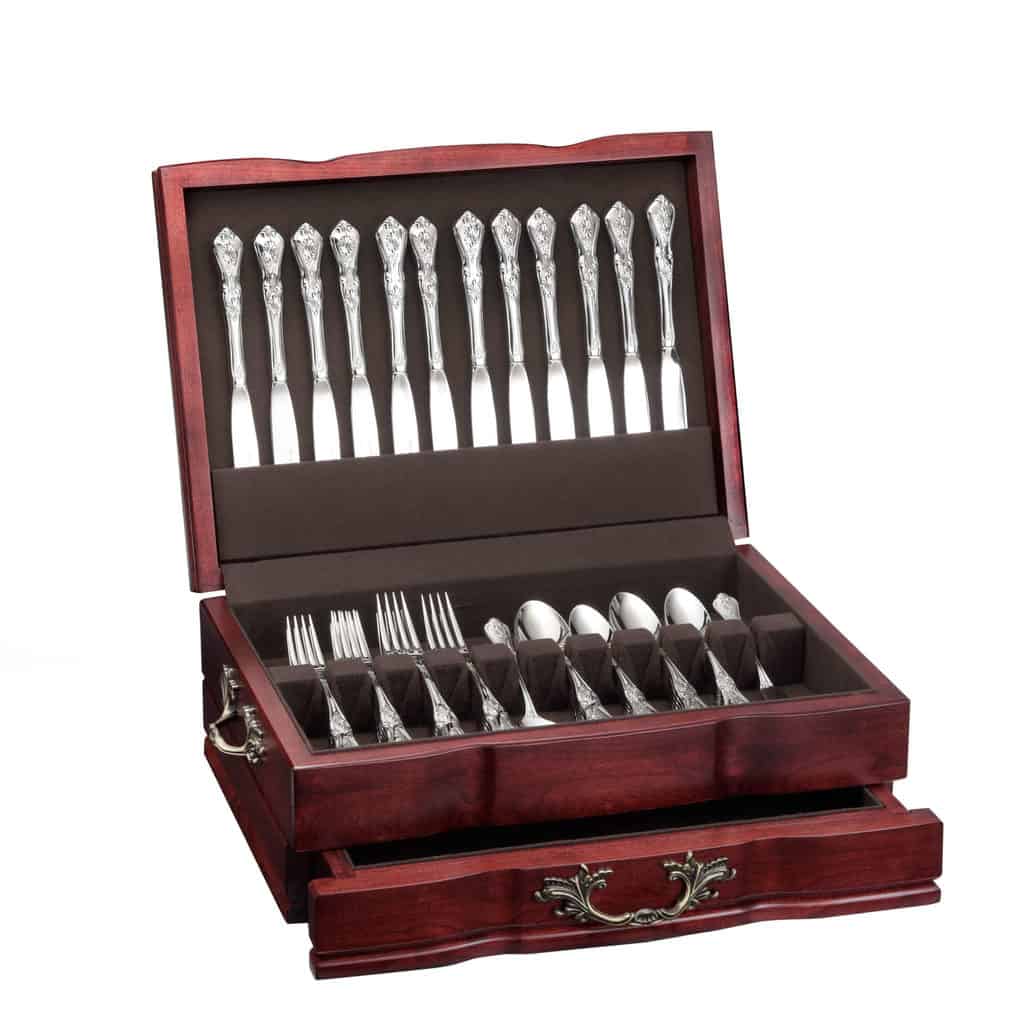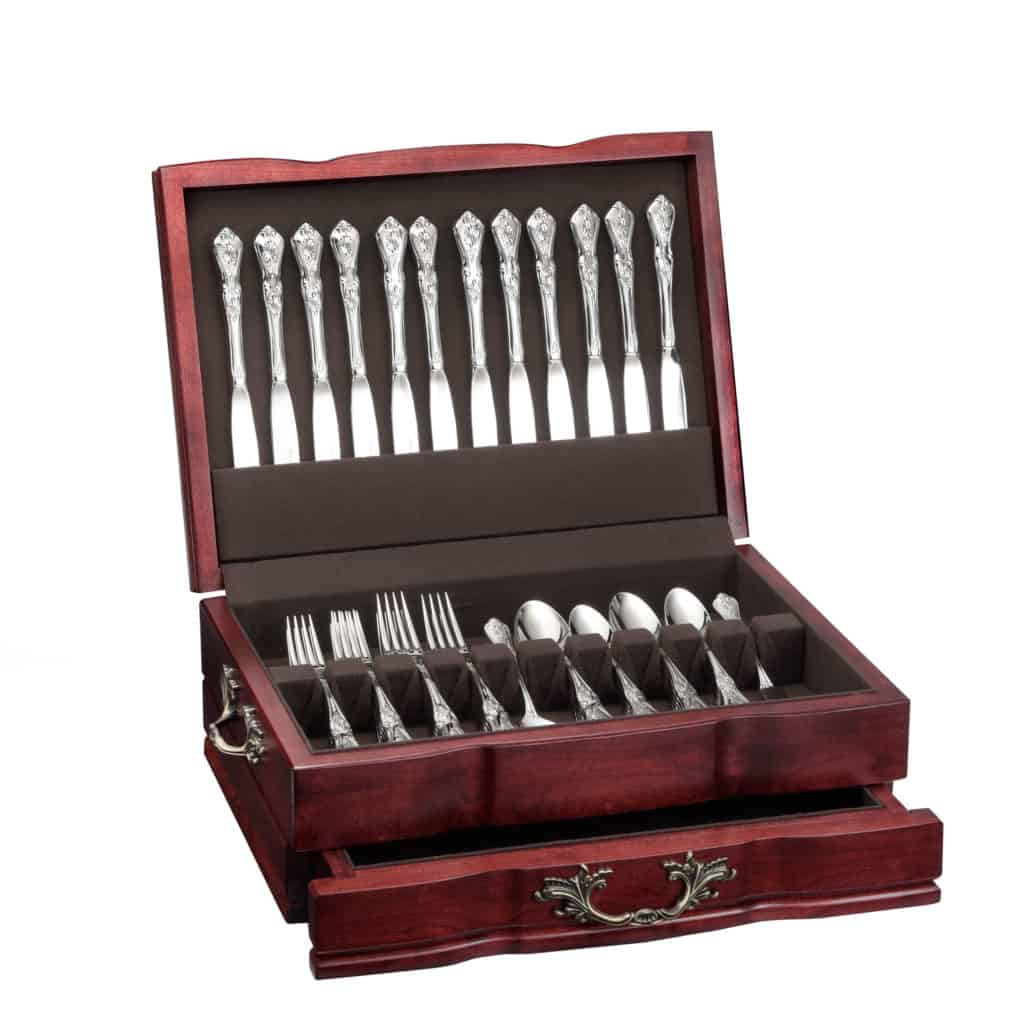 Beehive Handmade Unique Kitchenware
Beehive Handmade unique made in USA kitchenware items are more than just cooking tools. Beehive Handmade's beautiful kitchen gadgets and utensils are crafted to hold a special meaning to those who give and to those who receive them. These heirloom quality measuring spoons, serving utensils, scoops, cheese markers, napkin rings (pictured above) and more are sure to be passed down through generations. All Beehive Handmade products are made in Rhode Island from lead free pewter alloy that is tested safe for food. Even their product boxes and packing materials are made in the USA (also in Rhode Island).
Beehive Handmade Heritage Cake Server and Heritage Cake Knife, pictured below, make a unique personalized wedding gift given together or separately. These personal and meaningful gift items will be cherished for generations.
Save 10% on your Beehive Handmade order with promo code USALOVE. No expiration
For more American made wedding gift inspiration, don't miss these lists!