When friends and relatives get married, we're thrilled for them, but it usually means giving a substantial gift. The key to giving American-made wedding gifts is knowing which brands to look for on the registry and having some off-registry favorites. These are ours.
Best Wedding Gifts, Made in USA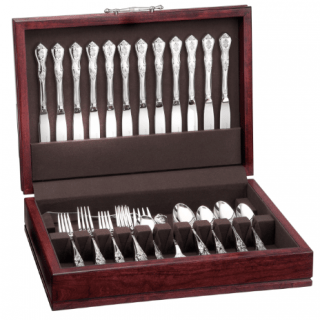 Photo Credit: www.libertytabletop.com
High quality, American made flatware is a wedding gift that will last for generations. Liberty Tabletop is the only flatware that is still manufactured in the United States, upstate New York to be exact. Liberty Tabletop stainless steel flatware is made from domestically sourced 18/10 stainless steel.  It is designed to last a lifetime making it the Ultimate Wedding Gift!
Choose from 35 patterns in your choice of set size. Our popular wedding flatware gift set sizes include 45 piece sets, 65 piece sets as well as 125 Super Sets in select patterns. Complete your flatware gift with a beautiful chest to display and store the flatware. Liberty Tabletop offers several solid hardwood chests handmade in America by the American Chest Company.  
If you are soon to be married and aren't sure what type of flatware to add to your registry, Liberty Tabletop has a buyers guide on their website that can walk you through the process.
Photo Credit: beehivehandmade.com
Beehive Handmade unique made in USA kitchenware items are more than just cooking tools.  Beehive Handmade's beautiful kitchen gadgets and utensils are crafted to hold a special meaning to those who give and to those who receive them. Their heirloom quality measuring spoons, serving utensils, scoops, cheese markers, napkin rings and more are sure to be passed down through generations. 
All Beehive Handmade products are made in Rhode Island from lead free pewter alloy that is tested safe for food.  Even their product boxes and packing materials are made in the USA (also in Rhode Island).
Photo Credit: www.americanstonecraft.com
Nothing says wedding like a unique, one-of-a-kind gift for the happy couple. American Stonecraft makes food slabs from farm gathered fieldstones. Artisans saw and polish the rock with diamond tools in the company's Lowell, Massachusetts studio. Use the stone as a cheese board or as a trivet for hot dishes. Each stone's farm-provenance and artisan is permanently labeled on the underside. 
Photo Credit: bauerpottery.com
Bauer Pottery continues to make stunningly fluid pottery pieces and the American Modern Pitcher is no exception. This iconic dinner accessory is perfect for the Mid-Century Modern lover and any design enthusiast alike! The pitcher has an 80-ounce capacity.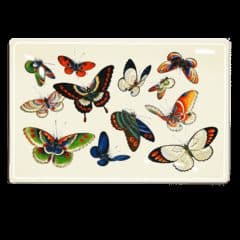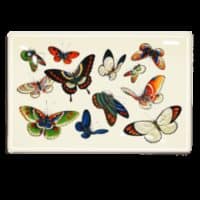 Photo Credit: bensgarden.com
Ben's Garden makes the most beautiful home decor gifts around! I absolutely love the Fluttering Butterflies Decoupage Glass Tray for a wedding keepsake gift that can easily become a family heirloom. The story of this brand started with humble beginnings in 1998 when Ben Busko was just 8 years old, selling decoupage inspired by his garden. Now you can celebrate life's everyday moments and milestone memories with Ben's beautiful decoupage collections.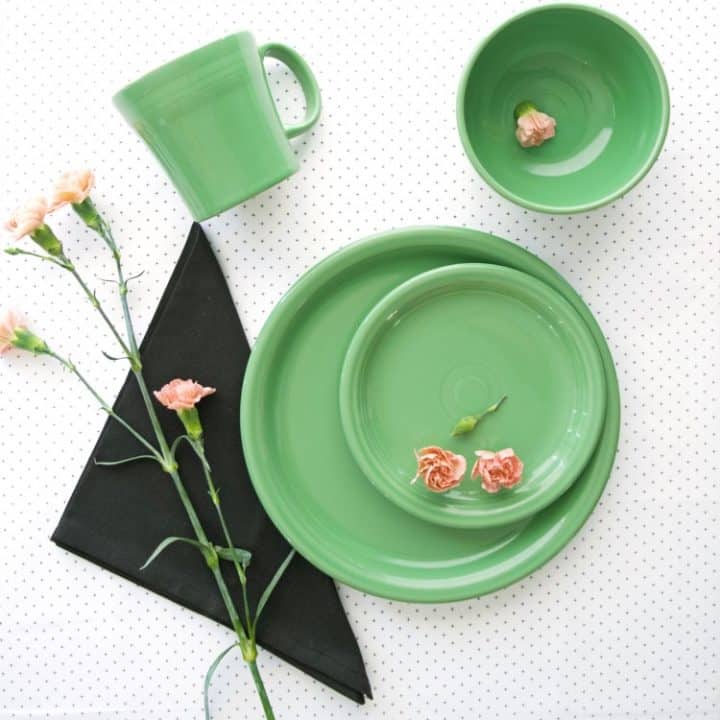 Photo Credit: www.amazon.com
Fiesta dinnerware comes in a huge range of colors for coordinating or mixing and matching. The lucky couple can't go wrong with the Fiesta 4-Piece Place Setting. When in doubt, Fiesta's serving pieces are also always a good bet.
Photo Credit: hanselmannpottery.com
I absolutely love this Hanselmann Pottery Open Casserole Dish. It's versatile, practical, and beautiful, making it the perfect gift-giving item to be enjoyed for decades to come. Hanselmann Pottery has been making hand thrown stoneware for the home and table in New Mexico since 1970. This pottery is really special; you can tell right when you touch it! It's the perfect tabletop addition for any home.
Photo Credit: www.amazon.com
Every cook or aspiring cook hopes for a KitchenAid mixer for a wedding gift. This one is worth splitting with another guest to give a hard-working machine that will last a lifetime. The wide range of fun colors is a bonus.
Photo Credit: www.amazon.com
Lodge has been manufacturing cookware in Tennessee since 1896 and is one of America's oldest and continuously operated cookware companies.  Lodge cast iron skillets, grill pans, and dutch ovens make fabulous wedding gifts and will last forever. The Lodge Logic Cast Iron 3 Qt. Combo Skillet Cooker Set is a great gift choice, and the Lodge Logic 5 Quart Cast Iron Dutch Oven is as well.
Photo Credit: www.simonpearce.com
Handmade in Vermont by Simon Pearce glassblowers using centuries-old techniques, the Hartland Cakeplate & Dome is beautiful enough to display on its own or use to showcase your incredible edible masterpieces. This makes for a stunning gift that's sure to be celebrated and loved for years to come.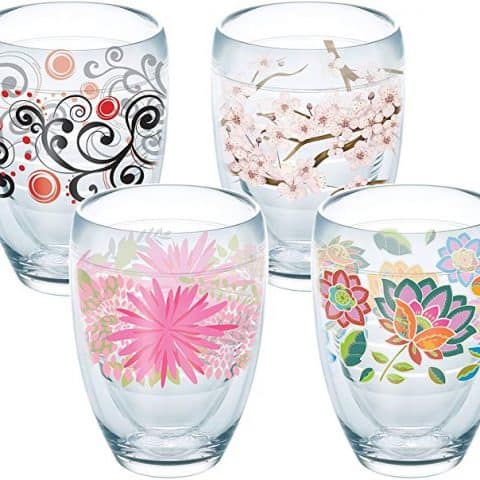 Photo Credit: www.amazon.com
Tervis has a devoted following in the South because their tumblers keep cold drinks cold without making the glass sweat. A full set of Tervis Tumblers adds up compared to basic glasses, but they still make a very affordable wedding gift – the kind that will be used for years whether or not they were on the registry. Note: The stainless steel Tervis products are not American made.
For more American made wedding gift inspiration, don't miss these lists!