When friends and relatives get married, we're thrilled for them, but it usually means giving a substantial gift. The key to giving American-made wedding gifts is knowing which brands to look for on the registry and having some off-registry favorites. These are ours.
Don't miss our other lists of American made wedding gift ideas;  Eco-Friendly Wedding Gift Ideas, All American Made,  Best Bridal Shower Gifts, Made in the USA and American Made Wedding Gifts: Things They Didn't Put On Their Registry
Best Wedding Gifts, Made in the USA
Authenticity 50 Luxury Sheets
Treat the special couple to American made luxury sheets from Aunthenticity 50. Authenticity 50 luxury bedding is 100% made in the USA from American grown Supima cotton. Supima cotton has longer fibers than regular cotton, making it softer and stronger. The stronger cotton thread results in cotton bedding that is durable and long lasting.  The Authenticity 50 Signature Sheet Set comes nicely packaged as well, making a gift of luxury sheets even look fancy. Now available in 3 color choices; Carolina Gray, Pacific Blue, and Signature White.
Lime & Leaf Bedding, Pillows, Throws, Home Decor Items
Lime & Leaf offers a beautiful selection of nature inspired bedding, pillows, and other home decor items, all made in the USA. Lime & Leaf sheet sets are made from Supima cotton and are available with embroidered edging. Garment dyed duvet covers, and shams also make a great wedding gift.  Throw pillows for the bedroom or living room are another gift option. Lime & Leaf pillow inserts are made in Mississippi and are filled with a luxurious combination of duck feather, down, poly fill blend. Decorative pillow covers are all made in the USA and have a hidden zipper for easy removal and are machine washable.  With many patterns and colors to chose from, Lime & Leaf throws would be an essential addition to any room in the new couples home. The throws are Eco-friendly too, as they are made partly from recycled cotton.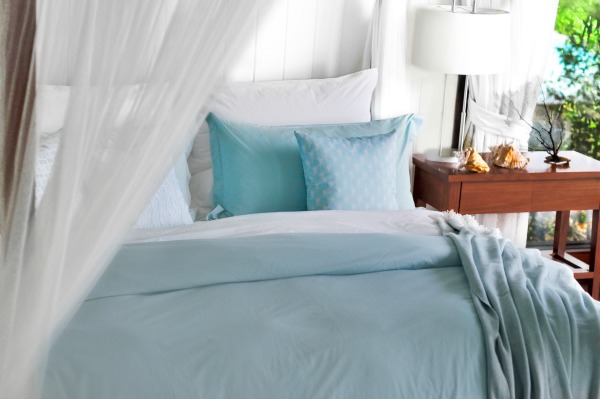 American Craft Towels by 1888 Mills 
Towels are a popular wedding gift item and American made towels are easier to find than you think! We love American Craft by 1888 Mills towels.  1888 Mills has been manufacturing textile products in the USA since, well, 1888. The 1888 Mills line of American Craft at Bed Bath & Beyond towels are soft, absorbent, and come in a vibrantly colored fabric with textured woven bands.

Liberty Tabletop Flatware
High quality, American made flatware is a wedding gift that will last for generations. Liberty Tabletop is the only flatware that is still manufactured in the United States, upstate New York to be exact. Liberty Tabletop stainless steel flatware is made from domestically sourced steel that is 8 to 10 percent nickel and 16 to 18 percent chromium. Unlike stainless steel in foreign flatware manufacturing, Liberty Tabletop guarantees that the metal mix in their stainless steel does NOT contain lead, mercury, or any other toxic metals that we don't want in our mouths. If you are soon to be married and aren't sure what type of flatware to add to your registry, Liberty Tabletop has a buyers guide on their website that can walk you through the process.

Fiesta Dinnerware
Fiesta comes in a huge range of colors for coordinating or mixing and matching. The lucky couple can't go wrong with the Fiesta 4-Piece Place Setting. When in doubt, Fiesta's serving pieces
are also always a good bet.

Tervis Tumblers
Tervis has a devoted following in the South because their tumblers keep cold drinks cold without making the glass sweat. A full set of Tervis Tumblers
adds up compared to basic glasses, but they still make a very affordable wedding gift – the kind that will be used for years whether or not they were on the registry.
KitchenAid Mixers
Every cook or aspiring cook hopes for a KitchenAid mixer
 for a wedding gift. This one is worth splitting with another guest to give a hard working machine that will last a lifetime. The wide range of fun colors is a bonus.
Wendell August Forge
For an affordable but special decorative or serving piece, Wendell August Forge makes intricate, engraved aluminum bowls and trays.
For a couple setting up a new home, some special Christmas ornaments make a nice wedding or shower gift too and Wendell August makes ornaments to treasure.

Lodge Cast Iron Cookware
Lodge has been manufacturing cookware in Tennessee since 1896 and is one of America's oldest and continuously operated cookware companies.  Lodge cast iron skillets, grill pans, and dutch ovens make fabulous wedding gifts and will last for ever. The Lodge Logic Cast Iron 3 Qt. Combo Skillet Cooker Set is a great gift choice, and the Lodge Logic 5 Quart Cast Iron Dutch Oven is as well.

For more American made wedding gift inspiration, don't miss our source lists:
Best wishes to the happy couple. Give a made in USA gift so they can begin their lives together than with a home full of proudly American-made products.
Disclosure: USA Love List received some products in this post unconditionally for review purposes. Our opinions are always our own, and we aim to write fair and balanced reviews to promote only the very best of American-made products.