Summer is coming and we are tempted to splurge on some trendy items to update our wardrobes. Let us make it a little easier for you to choose American Made by offering you a $50 gift card to one of our favorite sources for Made in USA fashion.
Nordstrom Makes it Easy to Search for "Made in USA"
There are a limited number of sites that make it easy to buy American. One way they can do this is by clearly labeling each item by country of origin so that searches will pull the Made in USA items. We went ahead and did that for you at Nordstrom. Bonus: if you shop through our smart link, we'll earn a small amount when you place an order. Go ahead and try it by clicking here, then using the menus on the left to narrow down what you are looking for. You are going to be delighted by how many Made in USA options there are. Now, you still have to be careful and read the details. Watch out for the ones marked something unhelpful like "made in USA or imported". When in doubt, call the customer service line and ask.
American Made Fashion Picks from Nordstrom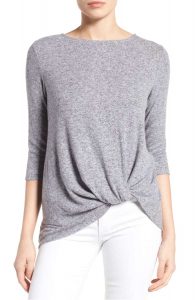 This comfy twist-hem sweater caught my eye right away. This almost makes me look forward to cooler days. American made knits are hard to find. Love this one.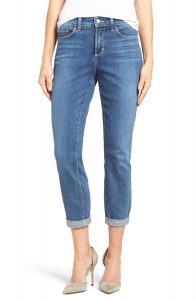 I'm more casual and less sleek than most models so I am drawn to these NYDJ relaxed stretch ankle jeans. Everyone needs a fresh and trendy pair for fall. This is my pick.
Before it gets too, too cold, or if you live in a warmer climate, go ahead and grab these unique but classic open platform booties from Sbicca. American Made and I'm in crazy for them in charcoal.
THE GIVEAWAY
Enter now to win a $50 eGiftCard from Nordstrom. Winner will be able to select anything they like from Nordstrom, but we hope you'll find something you love, made in the USA.
There are a variety of ways to enter this giveaway including opportunities for multiple daily entries. Good luck!
Click the arrow buttons below for further instructions on each entry. This giveaway will close at midnight on Thursday, May 9, 2019. The winner will be randomly selected, verified for correct entry participation, and notified by email.
If you've already entered one contest on USA Love List, entering another will be even easier. Visit our Giveaways Page to find out about other active offers to join.
Disclosure: The links in this post and giveaway are affiliate links which means that, if you find something you love and place an order, we'll get a little something to support this site but it won't cost you any more. We only share stuff we love, even from our affiliate sources. That's a win-win. Happy shopping!