I'm here to tell you… finding made in USA clothing for kids is possible! Believe it or not, there ARE a lot of companies out there that manufacture children's clothing in America. Here is a list to prove it!
Made in USA Clothing for Kids
Made in USA Organic Kids' Clothing: Two Crows for Joy
Two Crows for Joy is the website to visit if you are on the hunt for American made organic clothing for baby (0-24m), boys (2t-8), and girls (2t-8). Adooka Organics, Two Crows for Joy's own clothing line, is manufactured in a small factory in Philadelphia, PA. Two Crows for Joy also sells made in the USA baby shower gifts, cloth diapers and organic mattresses and bedding.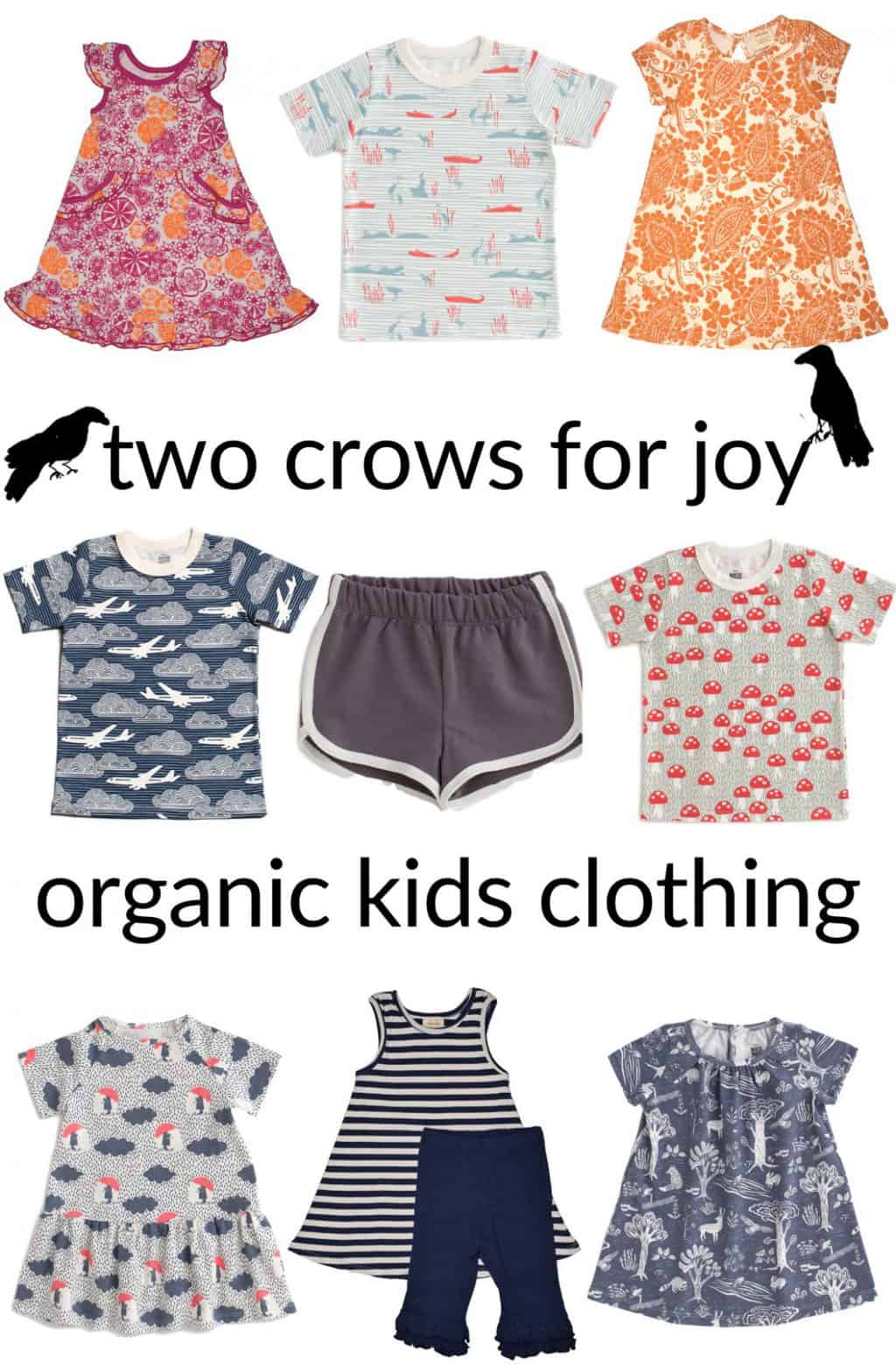 Made in USA Clothing for Kids: The Ultimate Source List
This list of made in USA clothing for kids is constantly being added to, so check back often! If we missed a source you love, add it to the comments so we can include it with our next update.
Alice+Ames clothing for girls classic collection of dresses, rompers and dance leotards.
American Adorn is an online retailer of American made clothing for boys and girls sizes 0-6x. Organic styles available. Learn more about American Adorn made in USA clothing for kids at the top of this article.
Aviator Nation hoodies, sweatpants, and tops are made in sizes 2-14.
Axl Brand organic clothing for infants is made in San Francisco
Belle & Beanzer rompers are made in USA from 100% pima cotton
Castleware Baby makes non-toxic, organic baby to toddler size sleepwear made in California. Save 10% on your entire order with code USALOVE. No restrictions, no expiration.
Chasing Fireflies in Borden, Indiana, makes casual and dressy apparel, along with costumes, for kids, sizes infant through kids size 8. Find selections for boys and girls. Note: Not everything is made in the USA, so check product descriptions. You also can type "Made in the USA" in the search bar.
City Threads clothing for boys and girls sizes 0-12 is American made. Underwear, PJs, pants, tops…City Threads has it! Take 15% off your City Threads order now with discount with code USALOVE. No expiration, one-time use per customer.
ColumbiaKnit is a USA company that has been making rugby shirts since 1921. The entire process from knitting of the fabric, through cutting, sewing, and shipping takes place in its Portland, Oregon, facility.
Earth Creations makes and sells unisex organic cotton Ts up to youth size 10. Their T-shirts are dyed with natural clay dyes.
Esme sleepwear for girls is available in sizes 2T-14. Esme clothing runs small, so order 2 sizes up from what your kiddo normally wears.
Garden Kids makes all of their children's clothes in the US. They carry boys and girls organic clothes sizes 6-12, as well as smaller sizes.
Hank Player USA manufactures edgy, cool, retro tees for kids and babies are all made in the USA. Visit the Hank Player USA Amazon store.
I Bambini Clothing vintage inspired clothing for girls size 2-8, made in Texas
Kids Dream offers a number of made in USA dresses for girls up to size 20.5
Kira makes baby, kids, and women's clothing in San Francisco. Most of the clothing is made from organic cotton. Kids' sizes run from newborn up to size 8.
Ky's Hawaiian Shirts makes both boys' and girls' Hawaiian clothing. Styles include cabana outfits, Hawaiian shirts, and Hawaiian dresses.
Kurve has a huge selection of affordable casual wear for girls made from a stretchy, soft fabric. Clothing pieces include leggings, tops, training bras, and dancewear. Sizes run from Age 4-6 to Age 14-16. Shop Kurve Kids at Amazon. Shop Kurve Kids at Walmart.com.
LAMade Clothing made in USA girls clothing is available in sizes 7-14, baby girls clothing comes in sizes 3/6m-24 months.
Laura Dare made in the USA kid's pajamas, nightgowns, and robes are available in sizes 9M- kid's 14.
Looking Glass Clothing Company clothing for girls sizes 2-8, is manufactured in North Carolina.
Mouthman unisex long sleeve hoodie T's are fun and eco-friendly. They are made eco-fabric that's created from recycled bottles.
Nordstrom carries a huge selection of made in the USA brands. In store and online, from babies to teens and in between you are sure to find something for your kiddo!
Orangeheat apparel is handmade in Venice, California with made in USA organic cottons and water-based-inks. They make kids' T-shirts, adult T-shirts, and baby onesies, available in sizes 0-8. These tees are incredibly soft and well made. These are the types of tees kids will love and remember for years in the future.
Paigelauren luxury baby clothing comes in sizes 0-4t.
Plain Jane pajamas and loungewear for boys and girls are custom dyed and handmade in the USA.
Red Clouds Collective makes "Little Clouds," a line of children's wear, in Oregon. These selections consist of bib overalls and jackets made from denim, canvas, and corduroy. These are all handmade with care and should last forever.
Remie Girl affordable dresses for girls, designed in Arizona and made in Los Angeles.
ShirtsThatGo are graphic Ts printed in the USA on American Apparel T shirts that feature planes, trains, construction vehicles, space ships- it has a motor and moves, it's on one of these T-shirts!
Soul Flower collection of baby clothing (0-24 month) and kids' clothing (2T – 6) is all American made. Soul Flower creates t-shirts, onesies, baby bibs, and hats using only super-soft, 100% organic cotton.
Two Crows for Joy is an online retailer of made in USA clothing for boys, girls, and baby, sizes 0-8. Almost all of the clothing available is organic. Learn more about this made in USA Clothing for kids retailer at the top of this post.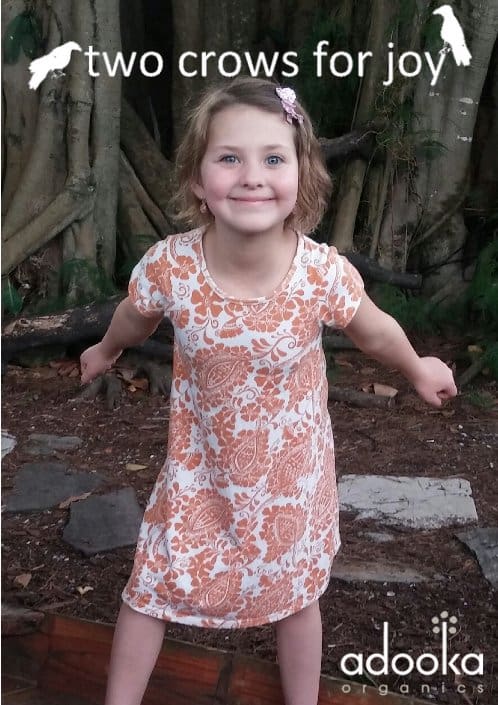 Vermont Flannel Company makes flannel shirts, pants, jackets, and even a t-shirt with a flannel pocket for youth-size kids.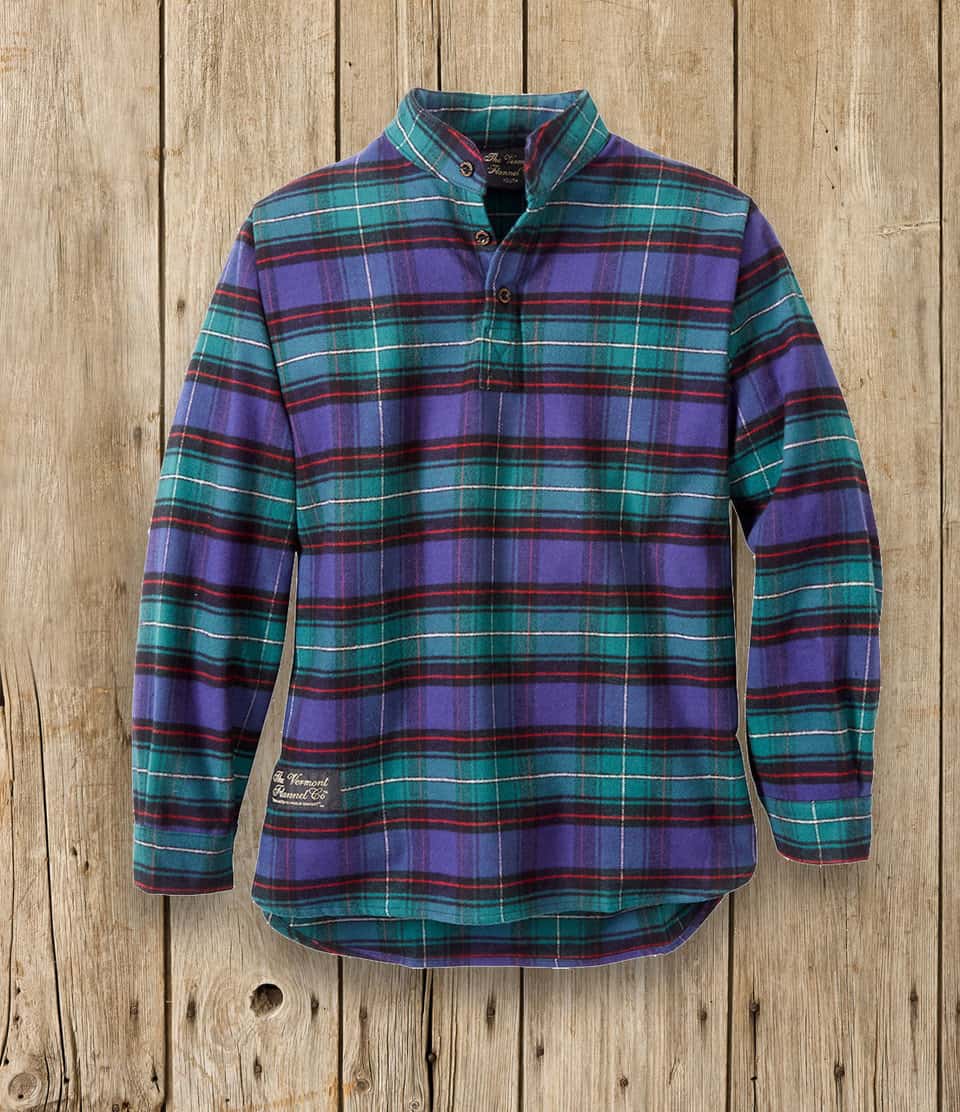 Winter Water Factory certified organic clothing is available in baby, toddler and kids sizes up to 8.
Have you visited our Made in USA Shopping District? It is the place to start your shopping when you want to find the best of American-made.

Pin this list to save it for later!