Are you on the hunt for the perfect sized cooler for kayaking, camping, fishing or a day at the beach? Maybe you are looking for a lunch cooler? Don't miss this list of American made coolers for every adventure and invest in at least one high quality 'Made in USA' cooler for this summer.
American Made Coolers
Is your favorite American made cooler brand on this list? If not, let us know in the comments below.
Photo Credit: www.bisoncoolers.com
Bison Coolers rotomolded and soft sided coolers are both made in the USA. The Bison Cooler soft sided cooler (pictured) is available in one size and four colors. It fits 12 cans and has nearly an inch of insolation. Bison Coolers ice chest coolers are designed to keep ice for up to 7 days! Not only is this cooler incredibly well made, it's also ergonomically designed with rubber latches making it easy for 1 or 2 people to haul the cooler. Order it with the wire basket & cooler divider/cutting board to make hauling your goods more organized and easier than ever.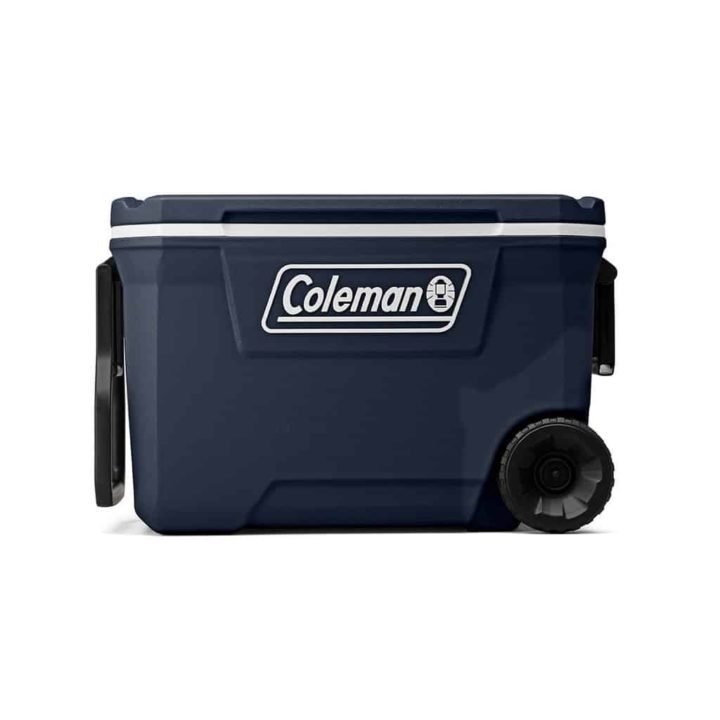 Photo Credit: https://www.walmart.com/ip/Coleman-316-Series-62-Quart-Wheeled-Cooler-Blue-Nights/795025568
Coleman 316 Series American made coolers are assembled in Wichita, Kansas. They are available in an assortment of sizes and colors.
Photo Credit: cordovaoutdoors.com
Cordova hard sided coolers are handcrafted in Idaho. They were developed to meet the needs of deep sea fisherman in Alaska. They are durable and have a bear resistant lock system. Cordova hard sided coolers are available in 6 sizes.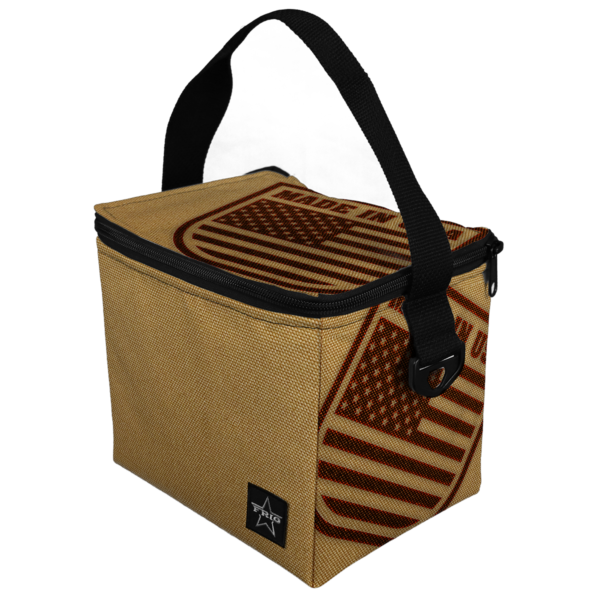 Photo Credit: frioicechests.com
Frio soft sided and rotomolded coolers are made in Texas. The soft sided coolers are even available with a blue tooth speaker. If you are looking for a soft sided lunch cooler (pictured), they have one. It fits 6 cans and ice.
Photo Credit: www.grizzlycoolers.com
Grizzly made in USA coolers are hard sided rotomolded colors that come in 8 sizes. All coolers are bear proof and IGBC certified. Shop the Grizzly Amazon store.
Photo Credit: www.iconcoolers.com
Icon Coolers is a family owned company that manufactures American made hard sided coolers. Icon Coolers ice chests are rotomolded and available in 3 sizes.
Photo Credit: www.igloocoolers.com
Igloo has a large selection of hard coolers that are made in Texas. The popular classic Playmate cooler is also American made.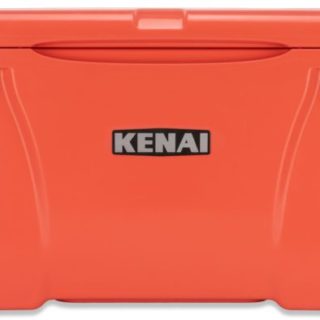 Photo Credit: www.kenaigear.com
KENAI factory direct American made coolers are manufactured in Iowa.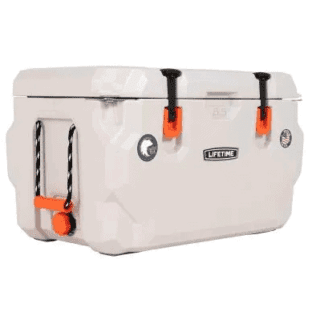 Photo Credit: www.lifetime.com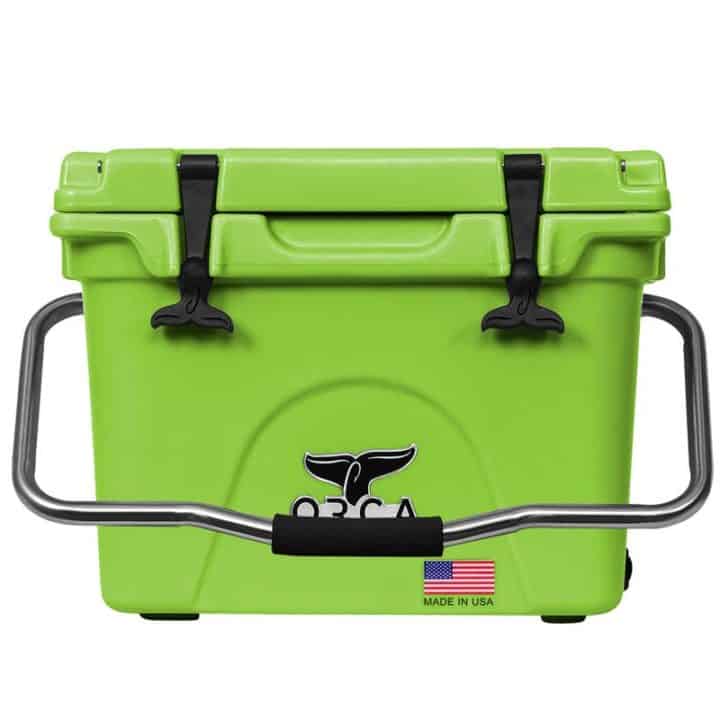 Photo Credit: orcacoolers.com
Orca hard-sided, roto-molded coolers are made in Ohio and are decorated, packed and shipped from the Orca warehouse in Nashville, Tennessee. They offer 7 sizes of coolers and 12 colors to choose from. The 20 Quart cooler (pictured) is the smallest size and has a stainless steel easy grip handle.
Photo Credit: jacksonadventures.com
Orion roto-molded coolers are made in Tennessee by Jackson Kayaks. Yup, a kayak company makes these hard, rugged coolers so they are made out of the same material their kayaks. There are 2"+ layers of insulation on all sides. The latches are easy to open and close. There are many add on options and the Orion coolers are available in multiple sizes and colors.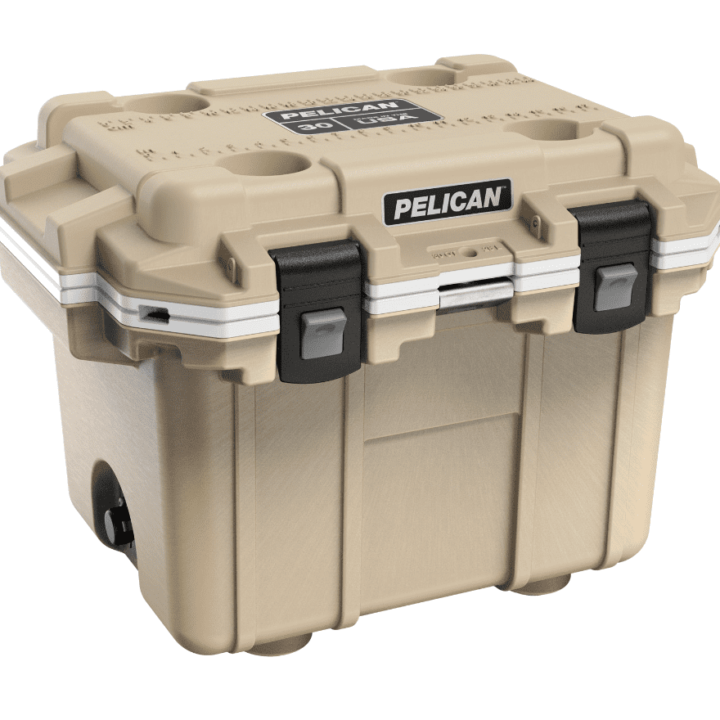 Photo Credit: www.pelican.com
Pelican hard sided coolers have been made in the USA since 1976 which makes them one of the longest running American cooler manufacturers. Pelican coolers have a reputation for being durable and high performing. Pelican still makes some coolers in the USA, like the 20Qt, 30Qt and 50Qt Elite Cooler pictured here. Note: The soft sided coolers are designed in the USA, but made in China. Not all Pelican coolers are made in USA. Check labels carefully.
Photo Credit: taigacoolers.com
Taiga is a Veteran owned and run company headquartered in Mesquite, Texas. Custom coolers are an option. Hard sided, soft sided coolers, and hemp filled polypropylene coolers are made in the USA. Hemp composite coolers Veterans: Receive a 15% discount when purchasing through their website.
Have you visited our Made in USA Shopping District? It is the place to start your shopping when you want to find the best of American-made.
Love this list? We know you will love these lists too!

Pin this list to save it for later!