Christmas is coming fast and you have so many people on your list.  If only the people on your list had a list.  A list of what they wanted.  Wouldn't that be nice?  Well, I am a nice guy, and so, for all my many good friends out there, and for any generous souls who would like to brighten the heart of a boy who's been very good this year, I present to you just such a list.  12 Days of Christmas, twelve gifts that would definitely make me smile.  You may ask yourself, "Do I really need to buy twelve gifts?"  In my case, yes.  Not only do I need twelve gifts, I need all twelve of them to be made in America.  Don't worry, I have a list.
It's estimated that Americans will spend over 600 billion dollars on Christmas this year. I, for one, hope much of that goes to buy things made in America.  American dollars for American goods.  Luckily, it's very easy to buy American.  That is, if you are looking for a unique, well-designed, expertly crafted, 'sure to please' kind of thing that makes an absolutely perfect gift.  When you buy a gift you want it to be remembered and treasured and, as my list shows, you won't have to look any farther than right here at home. So let's get to it…
"On The First Day of Christmas My True Love Gave To Me…"
A pair of genuine American Optical Original Pilot Sunglasses (Lenses: Gray, glass, Frame: 52mm, brushed silver, Stem: bayonet) (www.aoeyewear.com)
These things are the real deal. These are the ones Neil Armstrong took to the moon and thousands of American fighter pilots wore to kick Nazi butt. And they're made in Southbridge, Massachusetts. So on the 1st day of Christmas the perfect stocking stuffer for me…
    "On The Second Day of Christmas My True Love Gave To Me…"
A pair of Leeds Plain-toe Lace-up Oxford Men's Dress Shoes by Allen Edmonds, 9D, Brown Burnished Calf  (www.AllenEdmonds.com)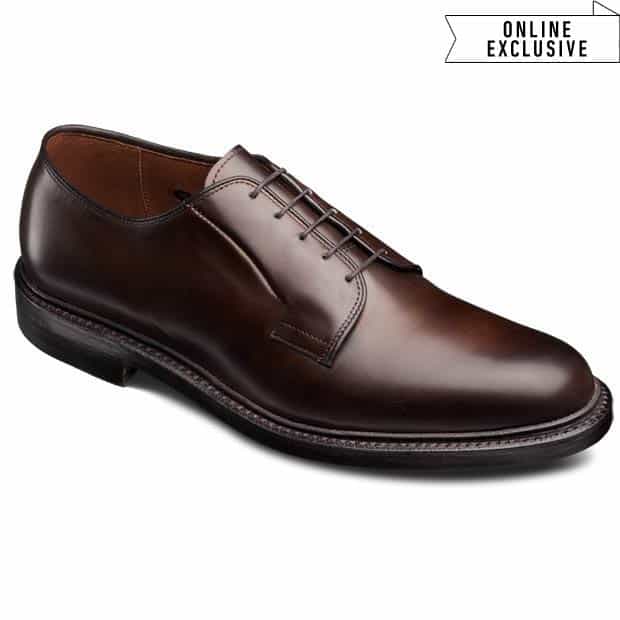 Shoes are important to a guy like me who's on his feet a lot, and these are about the best they make. Presidents Ronald Reagan, George H.W. Bush, Bill Clinton, and George W. Bush all chose to wear Allen Edmonds for their inaugurations. I wouldn't be surprised if Santa wears them. And they're made in the USA at their Port Washington, Wisconsin factory. So, this year it's easy to give me happy feet…
    "On The Third Day of Christmas My True Love Gave To Me…"
A Crisloid's Tournament Tabletop in Classic Blue (www.crisloid.com)
They say that life is like backgammon: you know the moves; you just need the right rolls. They say that backgammon takes minutes to learn and a lifetime to master. It's a great game to play and it's even better on a great board. The folks at Crisloid make some of the best sets available. Save a little money and buy a new set because the well-kept older ones have gone up in price. (A sure sign of a quality product.) And they make them all in Providence, Rhode Island USA.  I'd really like one! (Hint, hint.)
    "On The Fourth Day of Christmas My True Love Gave To Me…"
The Ghurka Holdall No. 101 Vintage Chestnut Leather Dopp Kit (www.ghurka.com)
On the 4th day of Christmas, Santa knows what this traveling man needs most: A new toilet kit (also referred to as a sponge bag or Dopp kit) to hold all my toiletries as I as I ramble from place to place. Ghurka, with a factory in Norwalk, Connecticut and headquarters in New York City, is known for making 'beautiful and practical things out of fine leather', and making them right here in the United States. It's also known for making any and all who own one of their products very happy indeed.
    "On The Fifth Day of Christmas My True Love Gave To Me…"
The Hemrich Stripe Camp Blanket by Pendleton, Queen Size (www.pendleton-usa.com)
Five golden rings would normally be a pretty good gift, but winter is almost here and I'm thinking in more practical terms.  When it gets cold outside, there's no better way to keep warm than to wrap yourself up in one of the comfy blankets made by Pendleton.  They've been milling wool into blankets up there in Pacific Northwest at the Pendleton Mills for some time.  Some of their earliest customers were Native Americans.  Yea, these were the folks selling blankets to the Indians.  The Nez Perce, the Navajo, the Hopi and Zuni.  These blankets became like money.  They're still money, and they're still milled in the original plant in Pendleton, Oregon.  I'll keep this one in my car for picnics at the beach, for emergencies, or just for sharing.  Come on Santa; wrap up something for me to wrap up in.
    "On The Sixth Day of Christmas My True Love Gave To Me…"
72% Madagascan Dark Chocolate Bar by Mast Brothers (www.mastbrothers.com)
Cocoa originated in the Americas so it's not surprising some of the best chocolate is made right here in the U.S.  Ghirardelli, in San Francisco, Harry London's, in Canton, Ohio, or Hershey's, in Pennsylvania, make some great American chocolate.  But in a little shop in Brooklyn, NY, two brothers and their staff  take it from 'bean to bar', and produce some of the world's most lauded chocolate bars.  I don't get to the City as often as I'd like so I'm counting on Santa.  Hey big guy, take the cookies, leave the Mast Brothers!
"On The Seventh Day of Christmas My True Love Gave To Me…"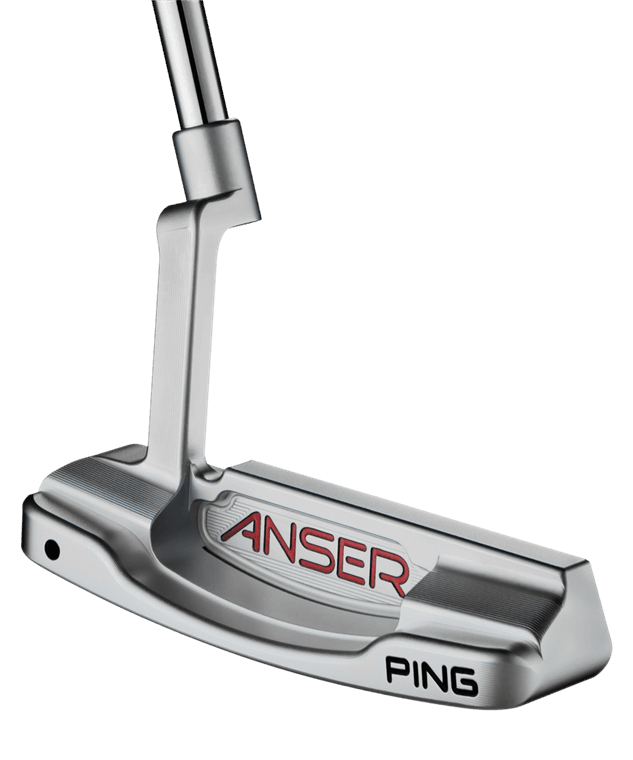 The Anser Putter by Ping, Left-Handed (www.ping.com)
There's not much golf up at the North Pole, but there's plenty in Arizona, and that's exactly where Karsten Solheim designed, built, and sold the first Ping putters.  This iconic model has gone on to become the winningest putter of all time, and it's still made at the plant there in Phoenix.  I happen to be in need of a putter, in that my last putter and I have parted ways, after a particularly nasty confrontation that saw him retiring to a lake.  Santa, I know you have room in that big bag of yours for one more club!
"On The Eighth Day of Christmas My True Love Gave To Me…"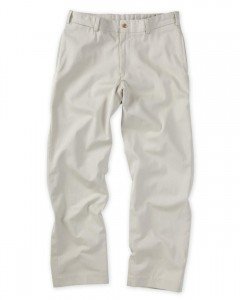 Original Twill M2, Color: Stone, Size: 32×32, by Bills Khakis (www.billskhakis.com)
I wear Khakis nearly every day.  A good pair of Khakis will take you almost anywhere and look good doing it.  It's the first item in building a wardrobe.  You're going to want to own 2 or 3 pairs, minimum. Since you're going to be in them a lot you should buy quality. Bills Khakis are based on the WWII originals.  They age beautifully, the craftsmanship is superb, and the company, headquartered in Reading, Pennsylvania, makes all their products right here in the U.S.  Hey Santa, they come in your size too!
"On The Ninth Day of Christmas My True Love Gave To Me…"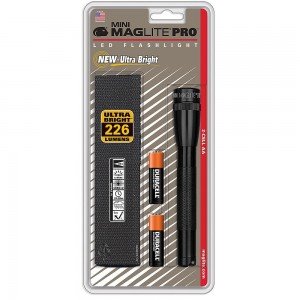 Mini MAGLITE PRO LED 2-Cell AA Flashlight (www.maglite.com)
It's dark 24 hours a day for months at the North Pole, so you know Santa knows his flashlights.  And he knows I can always use another one.  I'll need one when I sneak down to check out my gifts very early Christmas morning. Flashlights aren't expensive, so go ahead and get the best. Maglite flashlights first became popular among police and firemen who raved about their rugged dependability. The art world loved their great design.  Santa's happy because they help him find all those chimneys.  Made in America and headquartered in Ontario, California, this gift is certain to brighten my Christmas morning!
"On The Tenth Day of Christmas My True Love Gave To Me…"
No. 175 Tool/Garden Tote in Slate & Russet (www.artifactbags.com)
I got my wife one of these bags a year ago and it gets used for all kinds of things.  We take it to the market, the library, on picnics, to the beach, practically everywhere we go.  Lately, she won't let me use it because she's been using it for work, so I think it's time to get one of my own.  All of Artifacts' bags are hand-made in Omaha, NE.  This one is made of 18 oz. waxed canvas and bridal leather and is virtually indestructible.  It will be perfect for carrying around all my Christmas goodies!
"On The Eleventh Day of Christmas My True Love Gave To Me…"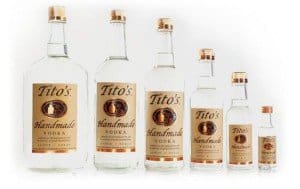 Tito's Handmade Vodka (www.titosvodka,com) and Tropicana Orange Juice (www.tropicana.com)
With all the parties and celebrations of the holiday season, it's a good idea to have plenty of Christmas cheer on hand.  It's easy to stock your bar with American spirits, be they Kentucky bourbons, Tennessee whiskey, California wines, or your local craft beers.  When it comes to vodka, nobody does it better than the folks at Tito's.  In 2001 this vodka unanimously won the Double Gold Medal for vodka at the San Francisco World Spirits Competition, beating out 71 high-priced vodkas.  It's handmade from corn and distilled six times in their Austin, Texas distillery.  For a mixer, I go with Tropicana orange juice.  It's 100% pure juice, made from Florida's finest oranges.  Santa may want milk.  He's driving.  Me, I want a Tito's & Tropicana!
"On The Twelfth Day of Christmas My True Love Gave To Me…"
D-15 in Starburst by Martin Guitars (www.martinguitars.com)
They've been building Martin guitars since before the Civil War.  Elvis Presley played one at his final concert.  Sir Paul plays one.  They hold their value and can be traded at any pawn shop for cash money.  And they sound great.  This D-15 is made from solid Mahogany and has a smooth satin finish.  It's much too nice a guitar for a hack like me but hey, it's my list.  They make these guitars in Nazareth, Pennsylvania and if Santa brings me one I promise to learn 'Jingle Bells' before his next visit.
So there you have it- my Christmas wish list.  12 days of Christmas, twelve outstanding American manufacturers.  It is now very easy for you to make me a happy boy on Christmas morn.  Okay, you may not be buying me a gift, but you will be buying one for someone.  The average person buys nearly twenty gifts each holiday season.  With gifts, it's the thought that counts.  This year, if you want to do it right, think American!
John Rathbone has spent the last 30+ years writing and performing stand-up comedy.  He's been seen on Showtime, heard on satellite radio, and appeared at Caesars Palace in Las Vegas.  He can currently been seen performing for Carnival Cruise Line.  (www.johnrathbone.com)
We're making it easy to buy American-made gifts this year. Follow and share our 2014 Holiday Gift Guides and check our previous years' archives from 2013, 2012 and 2011 for even more ideas.
Have you visited our Made in USA Shopping District? It is the place to start your shopping when you want to find the best of American-made.