These made in USA travel bags are perfect for a weekend get away, a business trip, your family vacation…any adventure you have planned…or not planned because who doesn't love a last minute getaway?
Made in USA Travel Bags Perfect for Any Adventure
Kámen Road Leather Lap Top Bag
Kámen Road is a made in USA travel bag and work bag brand that is committed to the practices and principals of slow fashion and sustainability. Each high quality bag is hand made by skilled artisans in the USA. Kámen Road travel bags are designed to have more than one function, limiting the need to 'buy more stuff'. The Leather Lap Top Bag is a perfect example of this.
Kámen Road's Leather Lap Top Bag is the perfect bag for work AND for travel. This leather bag is the ideal size for a carry on and it is made with sustainable materials, unlike most roller bags. It has a side sleeve that safely holds a 13 inch and some 15 inch laptops. The laptop sleeve is lined with wool felt to protect the device. The interior of the bag is divided into two full length sections. If you are looking for a leather bag that can be used for work travel, or for a weekend getaway, then this bag is for you.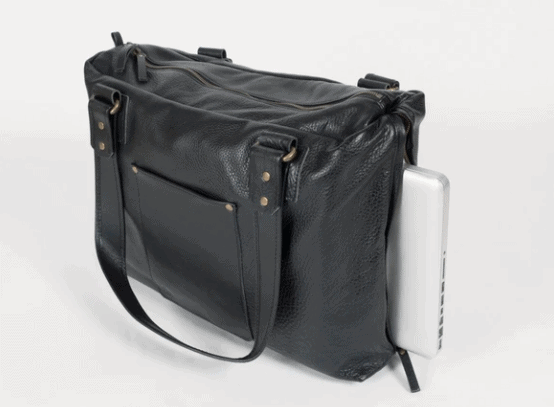 Love this list? We know you will love these lists too!