We often are asked for sources for American made tools. It makes sense that workers and homeowners alike would want to buy tools made in the USA. This is our list of tool brands you should seek to build your American Made toolbox.
Tools Made in USA
Our USA Love List editors are always on the look-out for tools made in USA. We search tool websites, where we read company information and brand descriptions. We search the shelves at big box stores and read tool packaging.
This list of American Made Tools was originally started in 2014. Sadly, over the years we have removed many companies. However, we still have a lot of companies on our list that have been manufacturing tools in the states for over 100 years. We also have found several companies that manufacture most of their tools overseas, but have some made here. We have included these companies
We also have list of Made in USA Garden Tools and an article on Made in USA Yard: Lawn Mowers, Snow Blowers, and More.
What Tools are Made in USA?
This list of tools made in America includes hand tools and power tools. To be included in our list the tool brand had to have at least one tool that:
Has its final assembly in the United States- these tools are labeled 'Assembled in the USA'.
Is significantly processed in the US from materials sourced globally and/or in the USA.
Is processed completely in the USA from components or materials sourced in the USA.
Looking for American Made Work Boots or Made in USA Work Gloves? We have lists for those too!
American Made Tools: The Source List
Please note: Many of the companies that are listed below also manufacture tools in other countries. We always support any effort a company makes to keep American jobs. Please read labels carefully.
Hand Tools Made in USA
Tool Sets Made in USA
Power Tools Made in USA
This category includes power tools, as well as power tool accessories.
Tool Storage
Make sure you have the best American made tool storage products. Our list of Made in USA Tool Boxes, Tool Bags and Tool Storage Solutions includes every option. We found tool boxes, tool chests, tool vests, tool bags, tool belts, and more!
Have you visited our Made in USA Shopping District? It is the place to start your shopping when you want to find the best of American-made.

Pin this list to save it for later!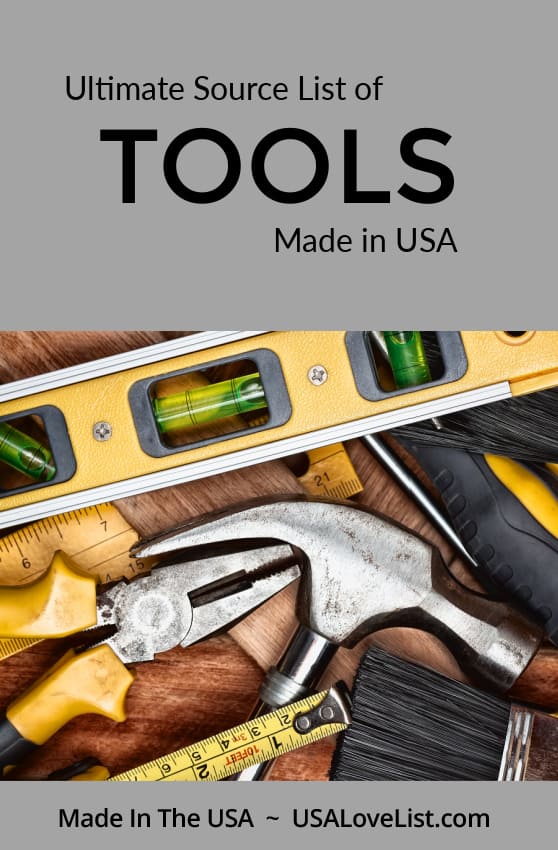 Follow USA Love List's board Tools, Home Improvement Supplies: Made in USA on Pinterest.
---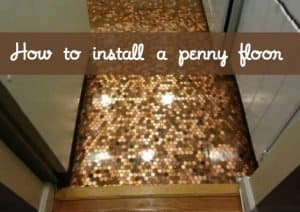 ---
Love this list? We know you will love these lists too!