September is recognized as National Honey Month since this month marks the end of the typical honey harvesting season across the United States. The goal of National Honey Month is to promote the importance and benefits of American honey.
According to the National Honey Board,  there are more than 300 different varieties of honey in the United States, with honey production in all 50 states. In 2013 the American honey crop was valued at over $300 million dollars.
Honey is gaining popularity because of its benefits as a natural sweetener, as a natural humectant (which means it retains moisture), and for its natural medicinal properties.
Enjoy the Benefits of Honey with These Six American Made Honey Products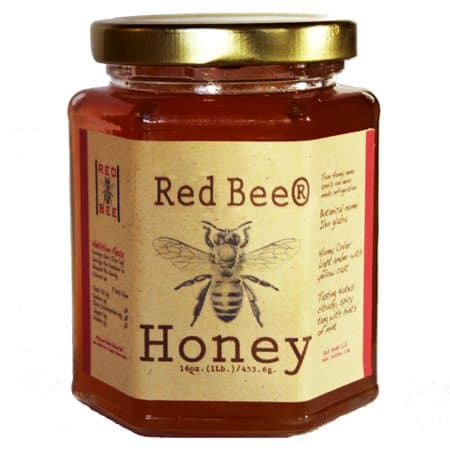 The color and flavor of genuine honey is unique to the region it is harvested from. Like a fine wine, a honey's flavor is dependent on the weather, soil, and other growing conditions of the flowers from which the honey bee collects it's nectar. Red Bee offers a vast selection of pure honeys that are full of the unique flavors of their place of harvest- Blueberry Blossom Honey, from Maine; Red Currant Honey from New York; Orange Blossom Honey, from Florida, and more!
With American made Nektar Honey Crystals, you can enjoy the flavor and benefits of American honey without the sticky mess! If you like honey in your tea as a natural sweetener instead of sugar, like I do, these packets are mighty handy! They are a heck of a lot easier to stash in the desk at work, and in my bag than a jar of honey!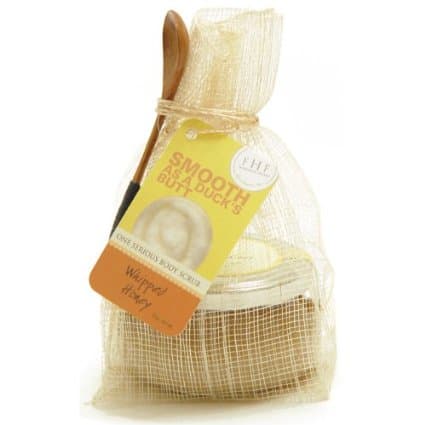 FarmHouse Fresh Whipped Honey Fine Grain Salt Scrub is a natural way to soften your skin- and it smells soooo good you'll want to eat it! This FarmHouse Fresh scrub is vegan and gluten free.
Zarbee's Natural honey based children's cough syrup is what I give my kiddos when they have a cough and/or sore throat. They love the honey sweetness and I love knowing that I am giving them a natural, dye free remedy. According to the Mayo Clinic,  honey has been shown to be an effective natural cough suppressant.
The moisturizing and healing properties of honey make it a perfect ingredient for hair care products! Savannah  Bee's Honey & Royal Jelly Shampoo, and Honey & Propolis Conditioner smell great and leave your hair soft and strong.[/two_third_last]
Queen Bee Gardens has been making gourmet honey candies in Wyoming for over 30 years. Whether you like chocolates, hard candy, or honey sticks, Queen Bee Gardens has something honey for your sweet tooth!
Bee a part of the solution and help our nation's honey bees survive! Learn more about how here.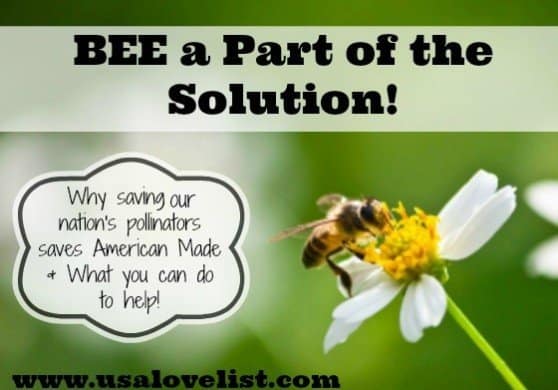 To learn more about American honey and it's benefits, and what's being done to save American honey bees, check out the following links:
National Honey Board
10 Health Benefits of Honey
USDA Bee Research
Follow USA Love List's board Fabulous Fall on Pinterest.