Wish you had more stretch in your wardrobe? We have had several inquiries from readers for suggestions on American made leggings, so of course, we just had to put a source list together! In this made in USA source guide, you will find leggings for working out, leggings for lounging around, and even leggings for a night out on the town.
American Made Leggings: Source Guide
Evolution Activewear is the maker of KNEEOTECH patented yoga pants with padded knees. KNEEOTECH pants comfort and support your knees without compromising style or fit. We know; we're so glad we found them too and these yoga pants are American made and manufactured in Utah! While they were originally designed for yoga, these padded knee yoga pants are also perfect for dance, Pilates, gardening, hiking, travel, fly fishing, under ski and snowboard pants, rock climbing and everyday wear too. KNEEOTECH pants are available in ankle length leggings, capri, bootleg and Unisex jogger style in multiple colors. They are available in sizes XS-XL.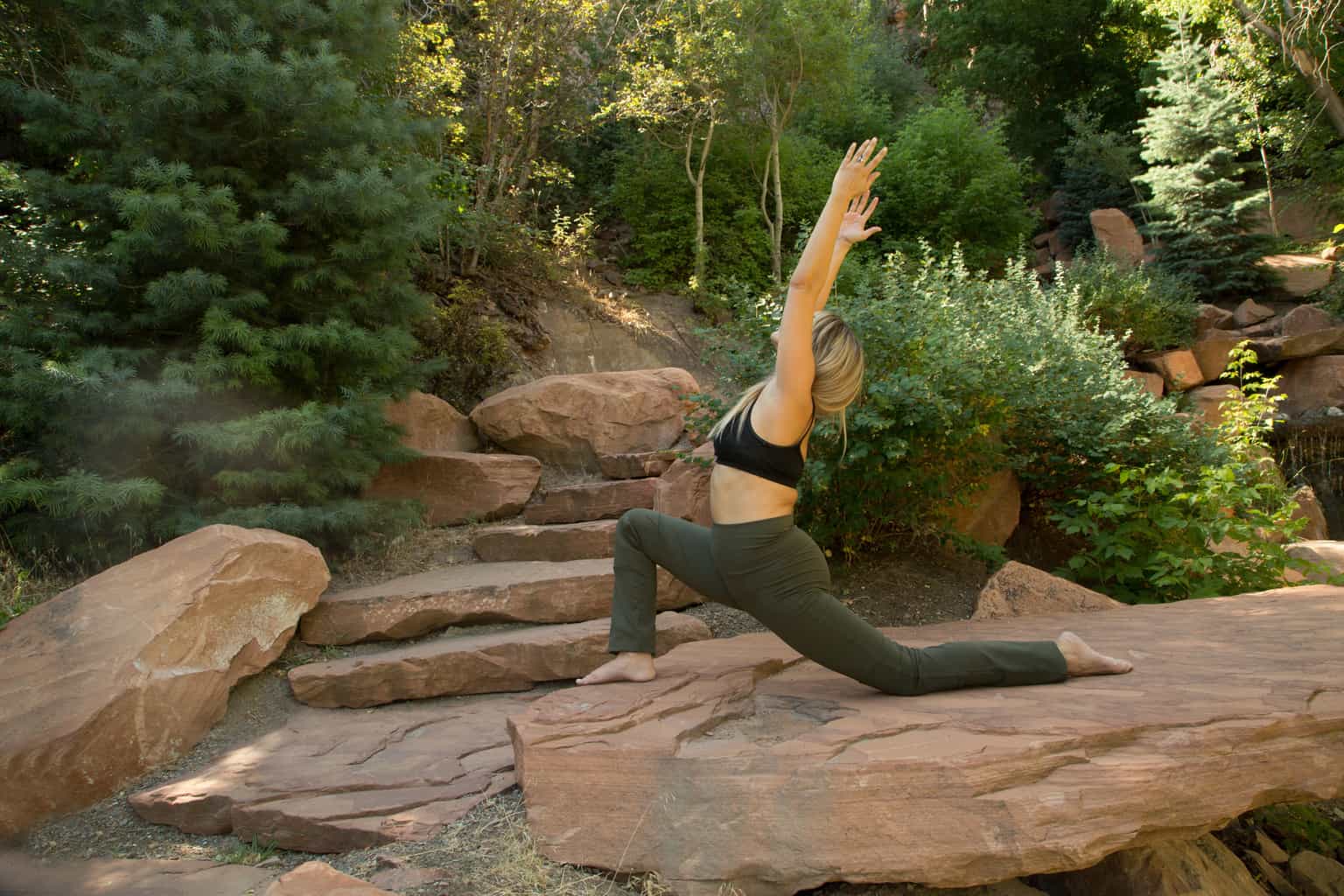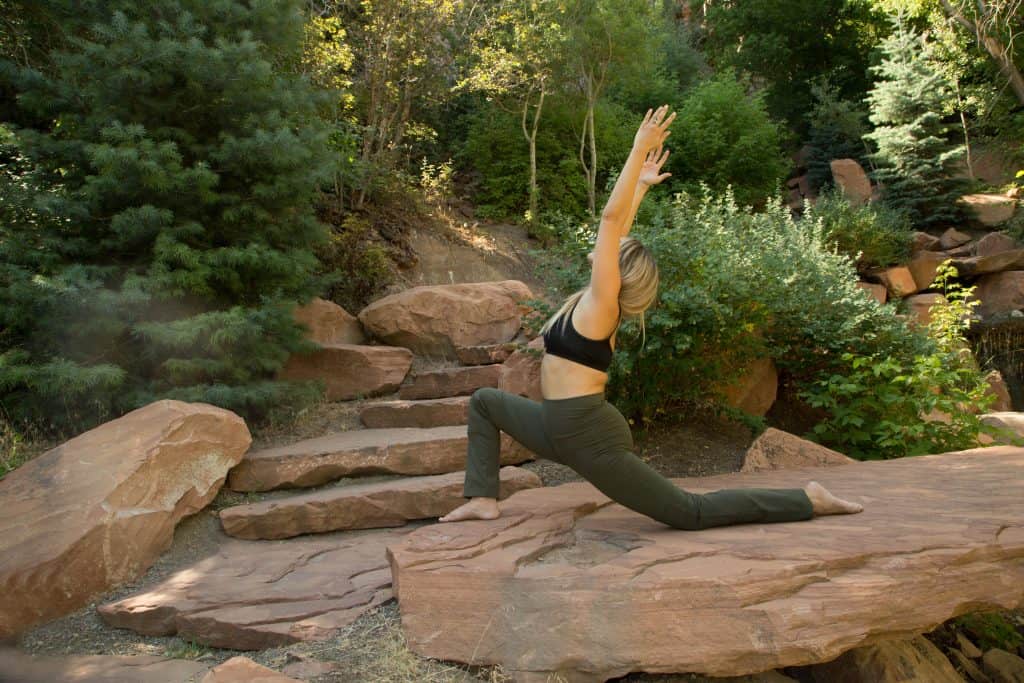 Aero Tech Designs American made leggings (including compression leggings) are designed for cycling.
Alala luxury women's activewear line includes leggings, tights, and sweats.
American Giant just recently introduced The Pant, black leggings with a small pocket.
Astrosportswear colorfully patterned options made in the USA.
Carve Designs surf inspired leggings, capris and tights are made in California.
Electric Yoga luxury leggings are also available in maternity sizes.
Evolution Activewear is the maker of KNEEOTECH patented yoga pants with padded knees.
Emily HSU Designs signature style features a high waist.
Fit Couture yoga tights and capris are made in USA.
Good hYouman. are for lounging or for being active.
Hard Tail designer leggings are made in California.

Hyde offers organic yoga pants thoughfully and minfully designed for a mindful yoga practice. These leggings are mid-rise and made of 87% organic cotton and 13% spandex. They fit are true to size and comfortable for wear from studio to street.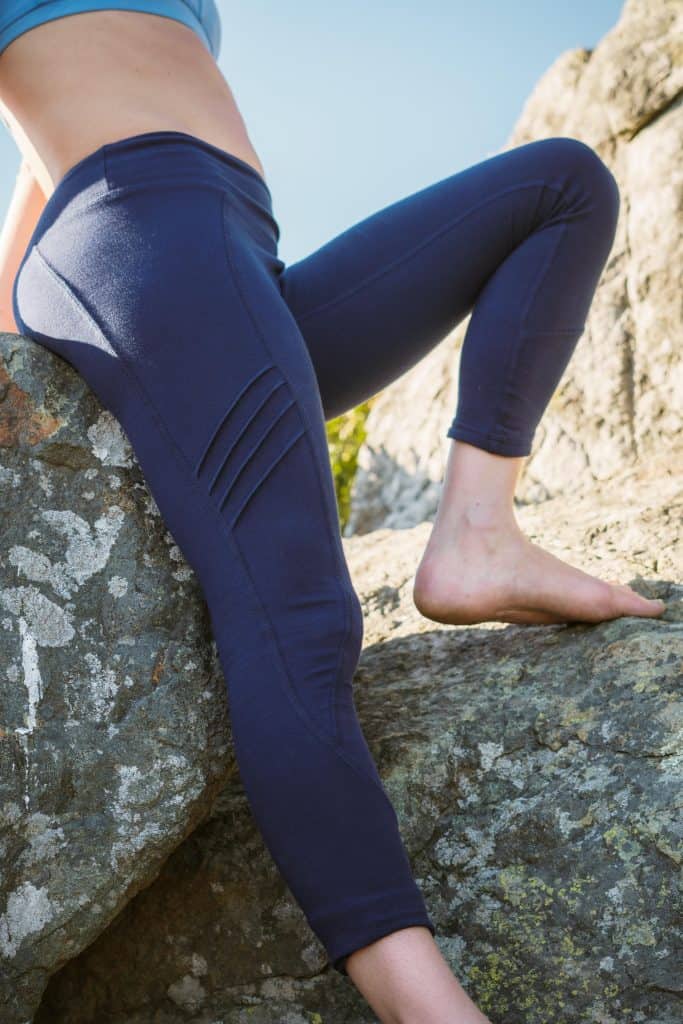 Leggitz leggings for women and kids are made in the USA.
K-Deer signature strip and colorfully patterned leggings are made in America and are available in sizes for women, kids. Available in plus sizes and maternity sizes too.

Monolith fitness High Waisted Lustre Leggings are made in the USA.
National Picnic thick and durable cotton leggings with a touch of spandex, are sewn to order in the USA. 15% off with code USALOVE. No expiration date.

Nesh yoga leggings are designed to be worn all day and are made in New York.
Nina b roze stylish fitness styles are made in Los Angeles, California.
NUX luxury leggings are available in reversible styles.
Onzie fashion yoga leggings made in California. Men's styles also available.
Pheel leggings are designed for working out or hanging out.
PrAna some Prana items, including a line of patterned leggings, are made in USA.
Split59 Not all Split59 leggings are American made, but several styles are. Read descriptions carefully.
Solow leggings are available in many styles.
Soul Flower organic cotton designs are super comfortable. I love my pair of skirted leggings!
Teeki Eco-friendly choices are made in the USA from recycled plastic bottles.
Terez unique patterned leggings are made in New York City.
Do you know of a source for Made in USA leggings that we missed? Add it in the comments below.
Disclosure: This is a sponsored post which USA Love List is proud to share with you because, sponsored or not, we only share stuff we love.
Love this list? Don't miss these sources:
Made in USA Sneakers & Athletic Footwear: The Ultimate Source List
American Made Sandals & Flip Flops: The Ultimate Source List
Made in USA Beauty Products: The Ultimate Source List
Made in USA Sunglasses and Eyewear: The Ultimate Source List