We have the American-made pieces you need to step up your spring style.  These items don't just look beautiful for a season; they are timeless, polished pieces of fashion for the luxe lady.  Each item is a statement and will deliver the look and feel of luxury to your ensemble.  We have also included some made in the USA comforts for the home.
American Made Luxury Spring Style
Dresses
Floral prints are in this spring and the KOMAROV  line of spring dresses has many gorgeous prints to choose from. Each dress is handmade and hand pleated in the Los Angeles studio, so every dress is unique. All KOMAROV dresses are travel friendly and do not require dry cleaning.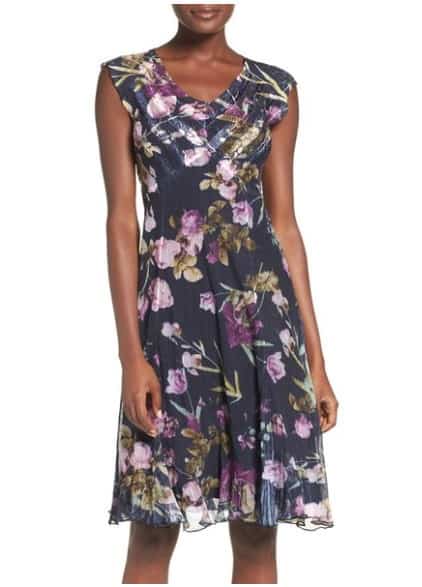 Every woman needs a little black dress for a night out on the town or for a special occasion. The Zoe Sequin Minidress by Dress the Population is sure to be an eye catcher with it's snug fit, plunging neckline, and eye catching sequins.
Watch
A Shinola made in Detroit watch is the best kind of arm candy.   Functional, chic, and designed to perfection.  This lux Shinola The Cass with Diamonds watch features 78 brilliant cut conflict-free diamonds.
Sunglasses
Oakley "She's Unstoppable" glasses complement any look.  Oversized glasses are insta-glam.  The Oakley logo is understated on this pair to let the design be the focus and keep them looking sophisticated. For more American made sunglasses options, check out our list of American made sunglasses and eyewear.
Fragrance
Keeping your skin soft and sweet smelling is a springtime ritual.  LaLicious accommodates with luxe packaging, rich scent, and skin softening formulas.  LaLicious products are designed to treat your body's skin while giving you a great scent, with the idea that scent so aromatic will be an experience.  This is what is making LaLicious a cult classic and why I can't get enough of it!  The beauty of the bottles alone makes you want more.  I added it to my night table as decor because it has all the feel of glamour.
Candle
More than a simple candle, Voluspa is creating an entire ambiance of luxury by enticing your sense of smell and being a gorgeous vision.  The clean-burning coconut wax is poured into a beautiful noir glass.   Each scent is extraordinary. Pictured is Crisp Champagne – Brut Champagne with hints of vanilla and oak.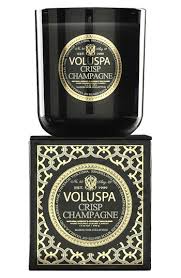 Chocolate
How about a chocolate fix?  Theo Chocolate shop is all organic and decadent chocolate.  The company produces all of its chocolate domestically, in Seattle, Washington, while sourcing  Fair Trade beans from around the world to make exquisite organic and non-GMO chocolate treats.
These fine items pay special attention to detail and have all the elements of luxury.  What makes you feel most polished?
Disclosure: This is a sponsored post which USA Love List is proud to share with you because, sponsored or not, we only share stuff we love.