How did Back to School season sneak up so fast this year!? If you've been putting off your annual eye-exam, like I usually do, we're bringing you a reason not to with this Visionworks giveaway.
With kids, teens and college students headed back to school, shop back-to-school frame styles at Visionworks and be sure to get lenses tinted through the in-store lens lab. Blue light, also known as high energy visible (HEV) light, is a type of lightwith short wavelengths emitting a higher energy. Aside from sunlight, digital screens – like those of TVs, computers/laptops, smart phones and tablets – are the most common source of individuals' blue light exposure. Specially tinted blue-light blocking lenses can protect a student's eyes from this light damage. Blue light penetrates deep into the eye, so exposure may result in:
• Damage to the retina exposing the eye to hidden spikes in intensity
• Long-term vision problems such as age-related macular degeneration (AMD) and cataracts
• Suppressing the natural release of melatonin, disrupting sleep
These are my new fashion frames from Visionworks. (Be sure to get your lenses tinted.) I had everyone in the store helping me find the perfect pair and I certainly think I found them. I still get compliments all the time on them. They are Zac Posen frames and I plan to have them for many years to come.
I've been a patron of Visionworks for four years now, and have loved each and every single experience. From getting eye and contact exams to looking for new frames, the team at Visionworks works with you personally to make sure you have a great experience!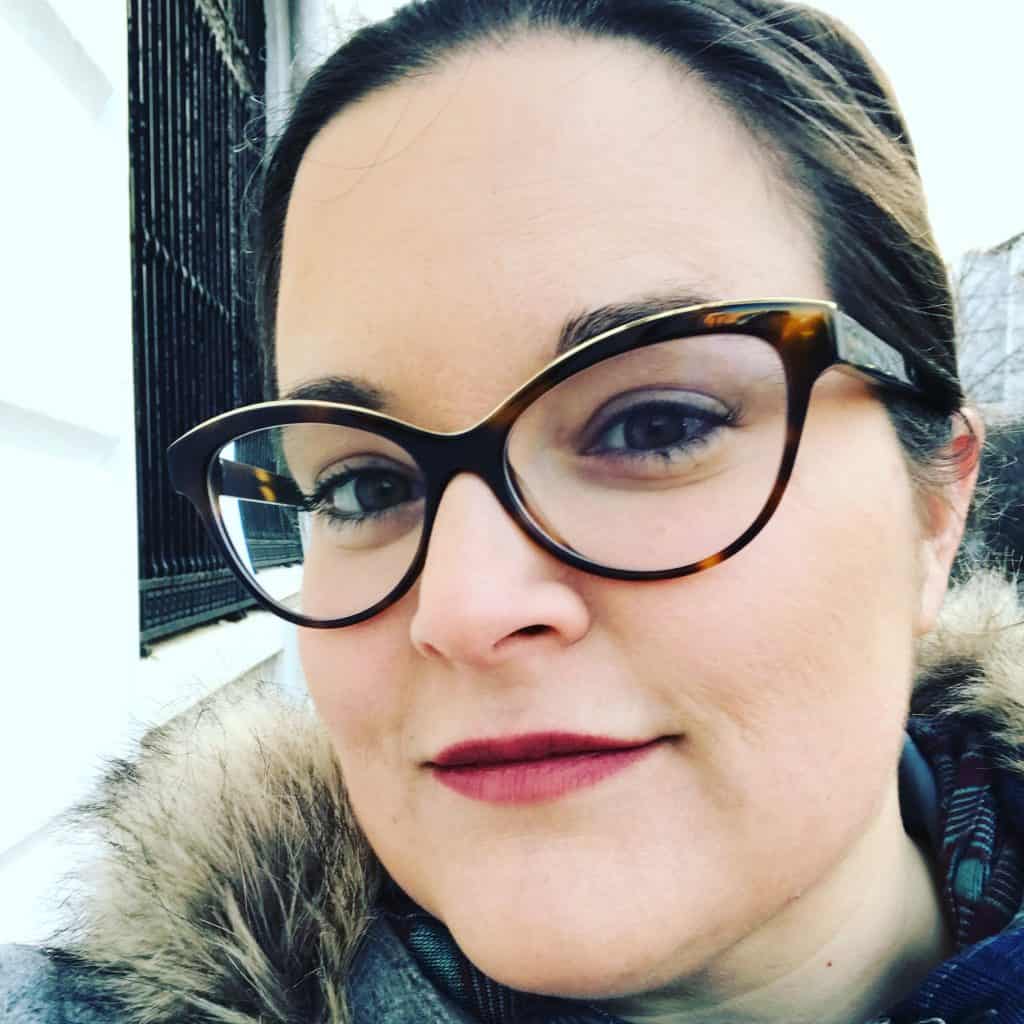 Visonworks' central lab and distribution facility located in Schertz, Texas uses robotics & other state- of-the-art optical-processing equipment to fill the needs of their stores when the lens requirements or product exceed the capabilities of in- store lab processing. Providing store locations with superior lab support is a primary goal for their centralized lab. Visionworks has five central labs, including three in Texas (also distribution centers), two in New York and one in Pennsylvania.
Visionworks employs a total of over 2,000 people who work in the five labs and two distribution centers.
THE GIVEAWAY
Enter now to win $100 towards your eye exam at your local Visionworks.  There are a variety of entry options including opportunities for multiple daily entries. Good luck!
Click the arrow buttons below for further instructions on each entry. This giveaway will close at midnight on Thursday, August 16, 2018. The winner will be randomly selected, verified for correct entry participation, and notified by email.
If you've already entered one contest on USA Love List, entering another will be even easier. Visit our Giveaways Page to find out about other active offers to join.
Disclosure: USA Love List received this credit to experience Visionworks first hand, unconditionally for review purposes. Our opinions are always our own, and we aim to write fair and balanced reviews to promote only the very best of American-made products and experiences.