We've been admiring Amour Vert, American made sustainable fashion from afar for many years.
We're proud to share the story of the business through a recent Q & A with the Amour Vert team.
Q: What aspects of the production are eco-friendly? We'd love to learn more!
A: 97% of our garments are cut and sewn right here in the Bay Area, just miles from our headquarters. We work exclusively with factories that uphold fair labor practices, pay Bay Area living wages and provide safe, comfortable working environments. Manufacturing our clothes locally allows us to significantly reduce our carbon footprint, as we are not shipping products overseas. The fast fashion boom in the 90s was a major catalyst for the majority of US companies to move production overseas, and we are working to reverse that trend. We work exclusively with sustainable fabrics and nontoxic dyes. One of or most popular fabrics is our signature, 100% carbon neutral, beechwood fiber modal. We also frequently work with recycled and organic cotton — in February we launched our new World's Most Sustainable denim in partnership with AGOLDE. This was a big moment for us, and we are proud to be making denim that uses 1/10 typical water usage, is ethically made in CA, and is crafted from organic cotton.
As part of our zero-waste philosophy, we produce our clothes in small batches so that we are not left with excess garments at the end of a season. We also cut all of our patterns to effectively use as much of the material as possible.
We also partner with American Forests, which is the oldest NGO in reforestation. American Forests partners with organizations around the country on projects ranging from habitat building, to rebuilding after forest/urban fires, to expanding green spaces in cities. Our "When You Buy a Tee, We Plant a Tree" program has benefitted countless projects of this nature. Since 2011, we have planted 170,000 trees and counting!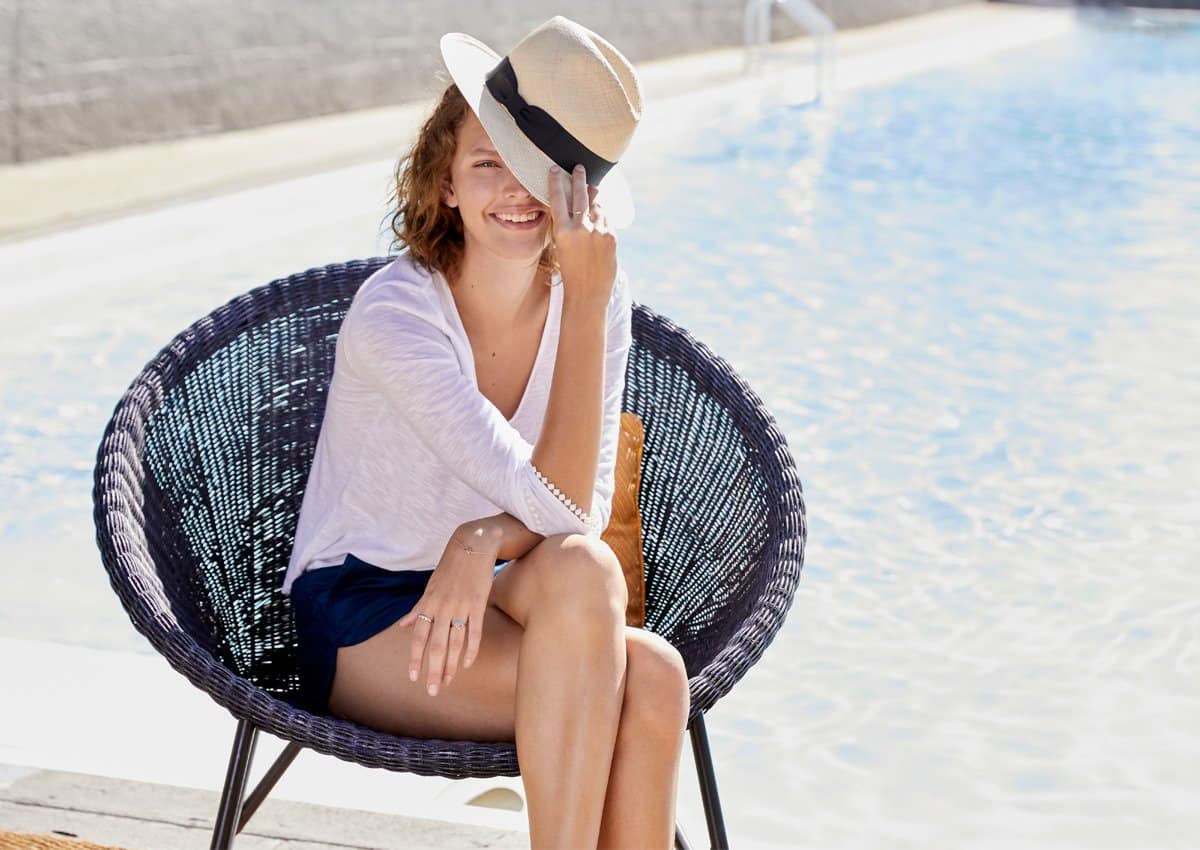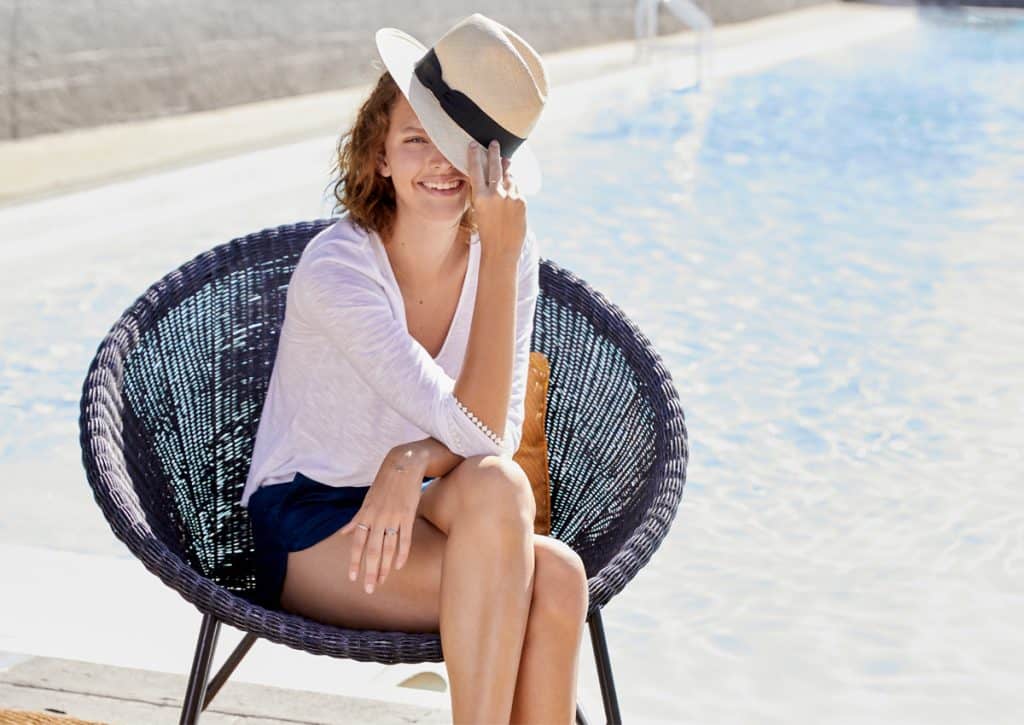 Q: Why is it important? (Rhetorical for us, but maybe not for all.) 🙂
A: Fashion is one of the highest polluting industries in the world. Many clothes are filled with toxic chemicals, and people are being exploited in the production process. Amour Vert was founded on the belief that great fashion and social responsibility can coexist; we believe that no woman should have to sacrifice style for sustainability. We take great care to ensure that all of the suppliers and vendors that we partner with operate within ethical and sustainable business models. Together we can make the world a greener, more beautiful place, one garment at a time. Sustainable fashion is the future.
Q:Where exactly is the Amour Vert California factory?
A. We work with eight cutting and sewing factories located in the Bay Area!
We only use low-impact dyes and adopt a zero-waste philosophy.- Amour Vert

Q: What inspires Amour Vert designs season after season?
A: There is a full story behind every print and fabric selection that our design team makes for each collection; they often gain inspiration from a location, a mood, and a theme related to the season that they are designing for. Ultimately, the entire collection becomes a reflection of that story, which makes it feel cohesive and complete. We are also inspired by our customer — she loves versatile, beautiful, travel-ready wardrobes, and we are always looking for new ways to make something for her to fall in love with. We have such an amazing customer.
Q: What are your best-sellers or signature pieces?
A: Our Francoise Tee was our very first design, and is a true staple for us. It's cut from our signature carbon-neutral beechtree modal fabric, and is classically Parisian in Marine Stripe. Our Gardenia Jumpsuit is a current best-seller (on pre-order now). Our Uma Ruffle Sleeve Top is also very popular — it's cut from our Impossibly Soft blend of certified organic cotton, and beechtree modal, and yes, it is impossibly soft.
With every purchase of a tee, we will plant a tree in North America with our partner American Forest®. We have already planted over 130,000 trees. – Amour Vert
Check out the complete Amour Vert line at Amourvert.com
Disclosure: This is a sponsored post which USA Love List is proud to share with you because, sponsored or not, we only share stuff we love.