We hand picked fashionable, American made fashion finds for under $50.  If you want something to look and feel great on, you must consider the source.  Right here, across the USA, we are designing and manufacturing high quality items to fill in the gaps of your wardrobe, build a wardrobe, or simply add for variety. Here are some of our favorite sources:
APPAREL
A tee shirt is a versatile piece to have.  It can be dressed up or down.  Paired with a blazer, heels, and jeans is my favorite way to see it styled.  The layering makes transitioning from comfy to chic effortless. Oak73 Crew Neck Tee $25 is flocked with neon to give it flair.  Made in L.A.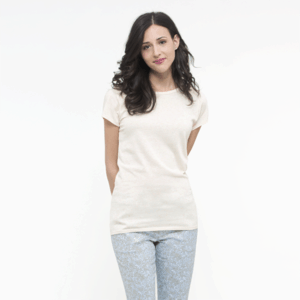 Lots of us want to live in yoga pants but when style is calling, a maxi skirt is the sister of the beloved yoga pants.  It adds a little boho style in to your mix.  Keeps you cool, comfortable and put together.  Easy Street has a great pick in mint.
Leggings are an essential.  These  Ella Leggings $44 by Jaleh Clothing are simple in basic black.  You can pair them with just about anything.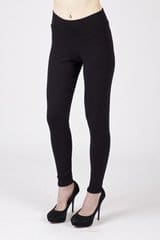 For a little sass with your attire, Lucky Duck has the perfect fitted tee.  American made, organic cotton, and a little bit witty.  Check out their site for some of their styling ideas: super fun.  Early Bird is my favorite. (Side note – I'm the total opposite of an early bird and afraid birds – yet I love this!)
Polka Dot Ruffle Bottom Tee by Oak73 $30 is a more structured top with all the comfort of a tee.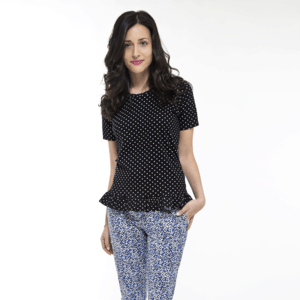 The possibilities with a convertible dress make it must-have in my book.  So many looks with just one piece, I love the this Elan stripe version, $38 at Nordstrom.
These Popana Women's wide-leg stretchy palazzo pants are for a casual summer outfit, and are only $24. Made in the USA.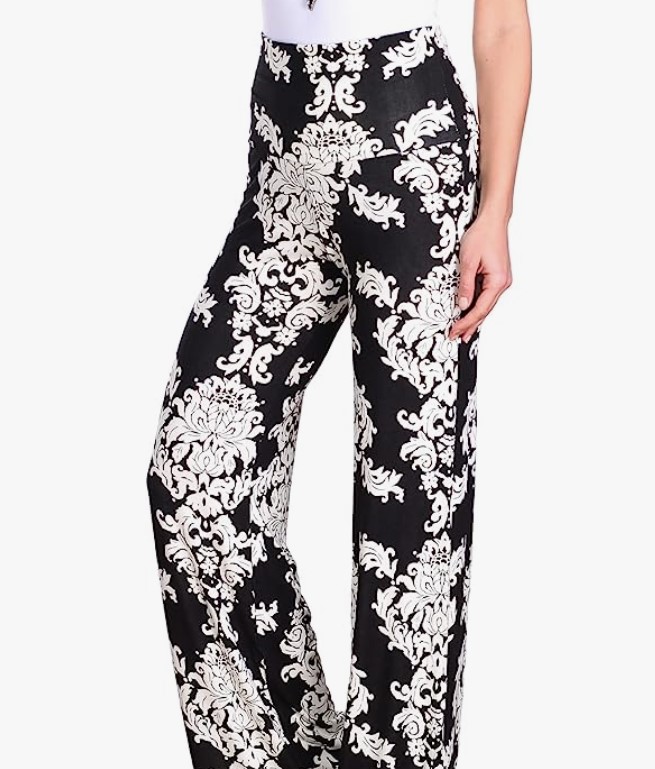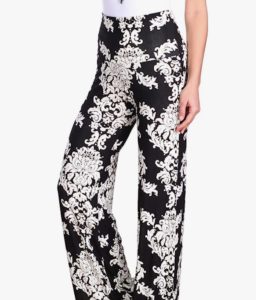 SHOES
A good pair of flats goes a very long way.  Work, play, many times they are exactly the right choice.  Oka b – Lilly Ballet Flats $45 in this great blush color would be an easy go-to shoe.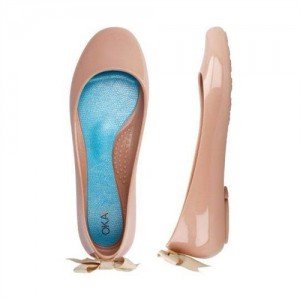 This T – strap sandal by California Magdesians between $20 – $35 is simple but has enough detail to make it stand out.
ACCESSORIES
These small and sweet monogrammed earrings $48 by Moon and Lola are something to have that is always in style.  This design adds so much charm.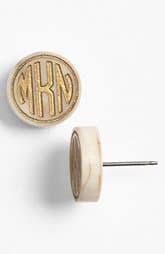 The Daphne Pendant Necklace sale price $30 by Nissa Jewelry is a statement piece.  It has character to hold it's own with any outfit.  All pieces are handcrafted in NYC.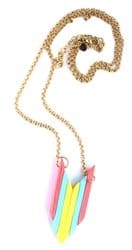 UNDERGARMENTS
Polka Dot tights by Hue will add a new element of texture and pattern to any skirt or dress, creating a whole new look, very inexpensively.
Hanky Panky 'Signature Lace' Camisole $48.  Available in several shades, beautifully made and a perfect fit.
Hav-a-hank has handkerchiefs and bandanas under $20 and 100% Cotton. These quality bandannas are made right here in the USA, supporting local American jobs.
Feel free to add to our list with any Made in USA "Fashion Find under $50" that you love. Jot it in the comments.
Disclosure: This is a sponsored post which USA Love List is proud to share with you because, sponsored or not, we only share stuff we love.