Fragrance is always a great gift to give and receive.   It's something special, thoughtful and personal.  There is no need for an imported perfume to show  your exquisite taste and unique scent any longer.  So many of the most beautiful scents come in American made perfume today.  Fragrance for women is a gift that encompasses luxury.  Think of who you are buying for and what would be a scent that aligns to their personality; this is how one arrives at their signature scent.
PERFUME: A LASTING AND PERSONAL GIFT.
For classic and timeless taste:  Philosophy, Living Grace.
Earthy and whimsical flair:  BCBG, Bon Chic
Bold, daring and edgy:  Benefit, Garden of Good and Eva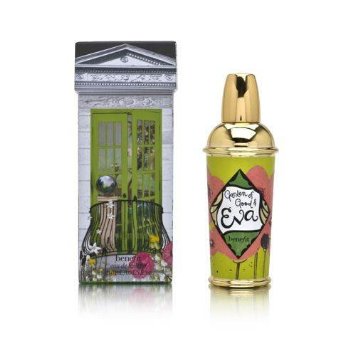 Lightly scented and fresh:  Clean, Cotton T – Shirt
Young, sweet and playful – perfect for tweens and teens:  DKNY, Be Delicious
The packaging is usually very complementary of the scent inside the bottle.  It is something to esthetically please the eye of its wearer, with attention to detail to the taste of that person.   Perfume is a very thoughtful and personal gift that is sure to please the recipient when selected intentionally.
When speaking of buying intentionally that includes choosing to buy and support American manufacturing this holiday season.  Our commitment is to bring you some of the very best American made products in our themed gift guides in an effort to take some of the footwork out of your holiday list completion.
Stay tuned as the guides unfold this season, Take a peek at our Holiday Shopping page for some additional sources and a sneak peak of things to come.