We've found all you need in the way of Made in USA gifts for outdoor adventurers this holiday season. With American made gifts starting at $15, you'll find something for everyone on your list!
It is the beginning of the long, cold winter. If you are a fan of Under Armour or North Face, you'll want to become familiar with Polarmax made in USA activewear gear. They offer products for men, women and kids, so you can search for what you're looking for for the entire family.  Depending on the amount of warmth you are looking for, you can shop the different lines to find the perfect piece. While these base layers keep you warm, they feel lightweight at the same time. All of the line is moisture-wicking and contains Acclimate® Fresh Anti-Microbial to keep you dry and smelling fresh. Prices start at under $30 – we love that!
See why Polarmax is important to the US economy, and specifically to North Carolina, by reading about their vertically integrated manufacturing process and commitment to manufacturing in the USA.
You really cannot have enough socks. I love Swiftwick performance socks because they come with compression benefits. The sock's thin profile reduces the effects of fatigue to maintain performance longer. They're available in five different heights and come in 11 color options. The socks are made in Tennessee and support 20 employees at the company headquarters. Get 20% off discount on our entire site on Cyber Monday.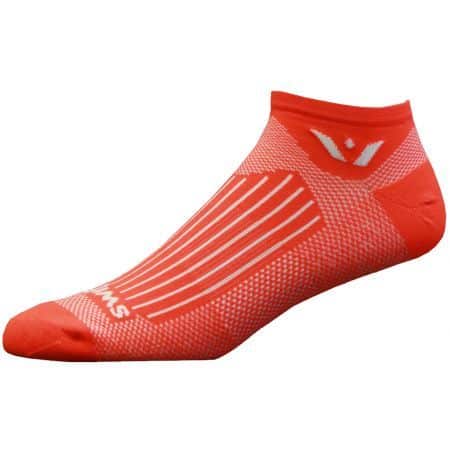 We love Tervis! If you're on the hunt for a great hot and cold water bottle, Tervis is the best place to find one. Their quality and insulating properties are legendary, backed by a lifetime warranty. All of their products are made in America, right down to the lids. Pick a personalized design, a favorite sports team, or fill it with holiday candies for a gift that's perfect for, well, pretty much anyone.
8Greens is a great way to get your greens on the go. My body craves green leafy vegetables after working out. I'd never seen a tablet form of green powder, so I was elated to find this. Packed with eight greens including, spinach, wheatgrass, kale, blue green algae, spirulina, chlorella, barley grass, and aloe vera, 8Greens packs a healthy punch. It's not "green" tasting, but refreshing, only a tad sweet, and nutty from the barley grass. Simply drop one tablet in eight ounces of water, dissolve, and enjoy.
Triple Aught Design makes its made in USA men's and women's activewear jackets in San Francisco, California. I've featured the Valkyhrie Hoodie in Loden Green, made with Polartec WindPro fleece. It's really comfortable and great to throw on during snowy days and on chilly days around town alike. Since it's made of Polartec® WindPro® fleece, it  blocks four times as much wind as a traditional fleece so you're warm during the harshest of conditions. I love that the design includes thumbholes and an underarm panel construction for freedom of movement.
I love Steger Mukluks! I have a pair of the Terra Mukluks, featured below. What is so great about them is you can buy them in regular or wide, depending on the width of your foot. I have a large calf and typically cannot wear boots that go over my calf; I can wear these though! They are really warm and comfortable. These are like the made in USA version of UGGs. All of their Steger's shoes are made in Ely, Minnesota.
Even when you're not camping, having a headlamp is great for reading in bed or during electrical outages. The Princeton Sync headlamp is great because it has multiple settings for brightness for both white and red lighting. The Princeton Tec Sync Headlamp is designed, engineered and manufactured by Princeton Tec in New Jersey, USA.
Disclosure: USA Love List received some products in this post unconditionally for review purposes. Our opinions are always our own, and we aim to write fair and balanced reviews to promote only the very best of American-made.