I admit it- I am a bargain shopper and it is especially hard for me to spend money on an item I know my kids are hard on. Their shoes really take a beating! The thing is, the older they get, the more I am realizing that if I just spent the money on the high-quality shoes in the first place, I WOULD ACTUALLY BE SAVING MONEY. The low-cost big box store shoes fall apart after a month or two, so I have to keep buying new ones.
Most of the made in USA kid's shoes in this source list have warranties or offer repairs for a small fee. Not only will you not have to keep replacing worn-out shoes, but with a pair that has a longer life span, you will be reducing your trash impact.
Made in USA Kid's Shoes: The Source List
If you notice that we have missed your favorite American made shoe brand, please let us know in the comments and we will add them to our list! This list is constantly being updated, so bookmark and check back often. If we missed a source you love, post it in the comments so we can include it with our next edition.
Sandals, Boots, Shoes for Kids
Eliza B flip flops are made to order in sizes and styles for boys and girls.
Gracious May boots and shoes for boys and girls, baby to kid, all made in America
Kepner Scott Shoe Company has been manufacturing shoes for kids in the USA since 1888. They carry shoes for ages newborn to 8.
Slippers, Moccasins for Kids
DON'T MISS OUR OTHER AMERICAN MADE FOOTWEAR LISTS:
Love this list? We know you will love these lists too!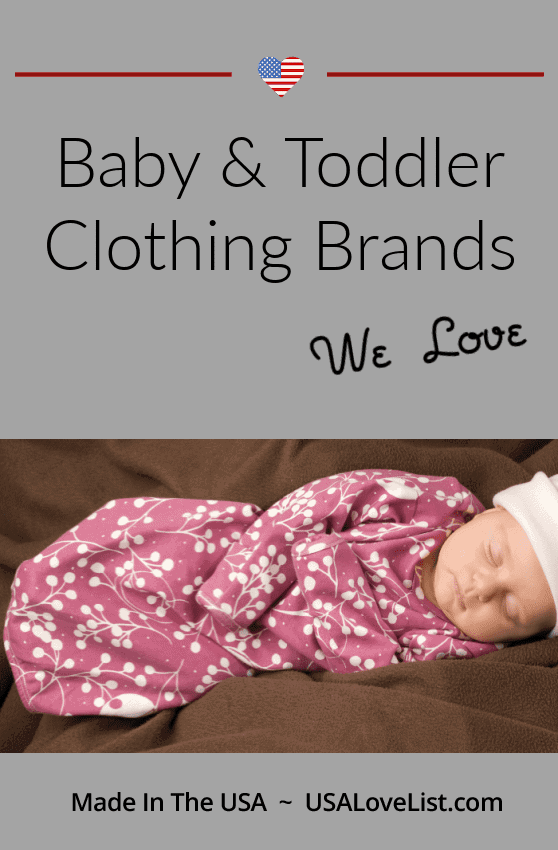 Pin this list to save it for later!