Every family's got one: a hiker, a camper and/or an adventurous traveler. This post is dedicated to them. Our team has put together a guide for some great, all American made gifts for the outdoor enthusiast. Regardless of what activity tickles thier fancy, there are three things that all active folks are looking for; comfort, protection and the basic essentials. We have it all covered in this list.
Outdoor Gifts for Campers, Hikers, and More All Made in USA
For the Hiker
Whether commuting to work or trekking to far-away lands, North St. Bags Clinton Backpack is designed to meet the challenges of your travels. With five external compartments, an internal laptop sleeve, waterproof liner and thin, lightweight profile, this bag is perfect for carrying a lot of things with ease and comfort while on your journey. With a lifetime guarantee, North St.Bags are not only American made with USA made materials, but they are also built to last a lifetime. The brand has been making bags since 2009 in Portland, Oregon. Don't miss our list of made in the USA Backpacks.
For the Everyday Outdoorsperson
Vapur collapsible water bottles are made in the USA, BPA free. The bottles are flexible and freezable so the water can be ice cold, and when it is all gone, the bottle folds up compactly for reuse. For on-the-go, one-handed hydration, pop the bite valve off the Tube and click it directly into the DrinkLink. The DrinkLink is paired with Vapur's newest, biggest, bottle yet. The bottle now comes in a 1.5L size, which is perfect for long hikes and camping, so you'll stay hydrated longer.
For the Adventurer
Tervis Tumblers almost make for the perfect gift for yourself or someone else. At less than $20, this is a fun splurge that won't break the bank. I love that they now offer the new Jeep licensed design just in time for the Holidays.
For the Camper
At the end of a long day of activities, all you can hope for is a good night's rest. By popular demand, Therm-a-Rest DreamTime mattress, adored for its self-inflating foundation offers superior stability and ease of inflation. In addition to the mattress inside, the cover and foam topper offers premium stability, warmth, and support. The cover is made of a microfiber, making brushing off unwanted debris an ease. At only six pounds and a comfortable 2.5-inch thick self-inflating mattress core, this is most portable and the best camping mattress I've ever tried. The mattress is made in Seattle, Washington.
Even when you're not camping, having a headlamp is great for reading in bed or during electrical outages. The Princeton Axis headlamp is great because it has multiple settings for brightness for both white and red lighting. The Princeton Tec Axis Headlamp is designed, engineered and manufactured by Princeton Tec in New Jersey, USA.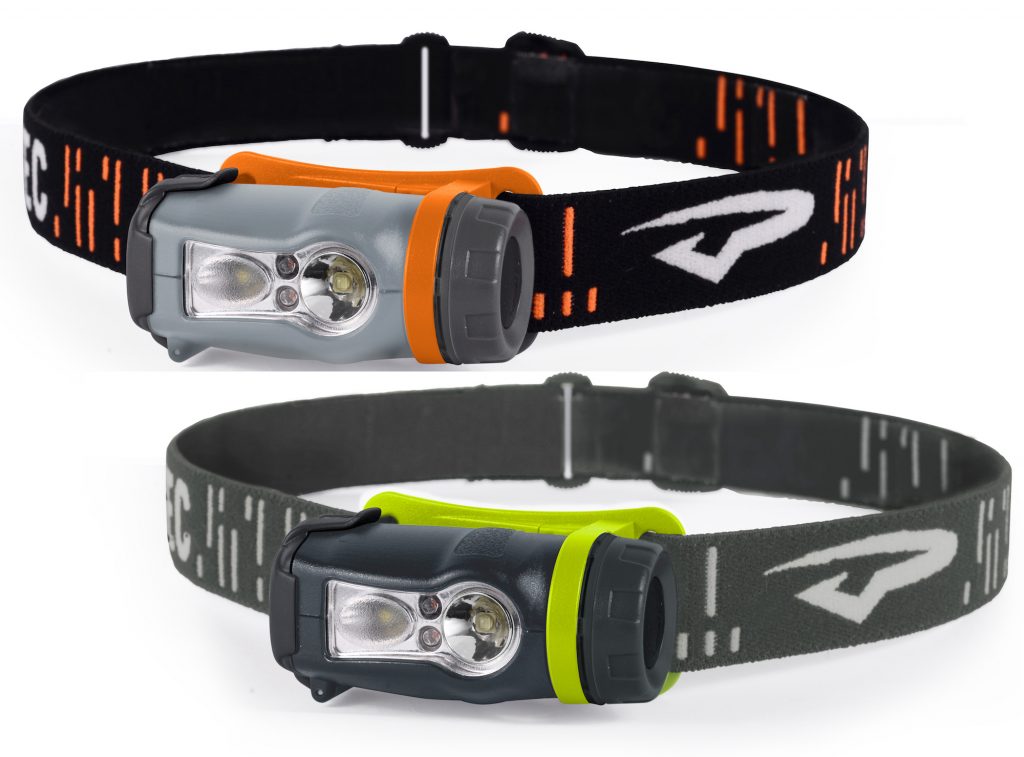 For the Boater
When it comes to securing and protecting your electronics is key. We recommend the SealLine Waterproof E-Case for ensuring your everyday essentials stay dry. The waterproof E-Case® guarantees protection from wet conditions while maintaining full functionality of touchscreen devices, and it has a quick, easy-to-open zip-style opening.

For the Hunter
Everyone knows you lose most of your body heat through your head. The 125th Anniversary Stormy Kromer hat by Carhartt is the perfect American made addition to your outdoor wardrobe. Carhartt, America's premium work wear brand since 1889, and Stormy Kromer, a century-old, made in the USA apparel brand, this collaboration that brings together two Midwestern heritage brands – each with over a century's experience providing hard-working folks with the gear they need to survive harsh winters and tough adventures.
For the Jogger, Runner
A common challenge during outdoor sports is keeping your essentials secure and handy. I'm talking keys, identification, cash, phone. The minimalist SPIbelt (Small Personal Item Belt) does exactly that, no more, no less. It is light and snug enough to wear for running. It is tiny enough to blend into any outfit. The unique pleated, stretchy pouch design allows it to expand to just the needed size. It is also sized just right to be the perfect pouch for carrying an EpiPen at all times, for those of us who have a severe allergy to bees, peanuts, or anything else that could cause sudden anaphylaxis. They make them in kids' sizes and even integrated into a dog leash.

Halo Anti-Freeze Cold Weather Headband keeps you warm during the coldest months of the year. The headband includes patented Sweat Seal Grip Technology and Dryline fabric to keep your head and ears warm and dry. It's perfect for running because it doesn't lose its shape and stays in place. The company also makes warm weather pullover headbands.
Besides having the proper fuel to keep your day going, staying hydrated is just as important. That's why we love Nuun drink tabs. They offer a convenient way to replenish those electrolytes, boost energy and quench your thirst. They come in an array of different flavors — we are sure you'll find something you like. Not only that, they are conveniently and portably designed in a tab form so you won't have to deal with messy powders or wasting space in your bag. The best part about Nuun tablets is that they are sugar-free making them one of the few electrolyte drinks with very few carbs. Nuun tablets are gluten-, dairy-, and soy-free, certified Vegan, safe for clean sport (NSF certified and Informed Choice for Sport), and made from plant based ingredients and electrolyte blend to optimize everyday hydration. One of our favorites is the nuun hydration Tri-Berry.
For the Traveler
What's more important than having the ideal snack while you're spending a day outdoors? A high-protein snack is the most best thing you could have on hand. Have you tried Fusion Jerky? With flavors like chili basil, rosemary citrus, and chipotle lime how could you go wrong? This high-protein snack is perfect to have stashed away for your rest break. Fusion jerky has been marinated and baked to perfection using no preservatives or nitrates. What's not to love? Don't miss our list of American made unique jerky brands.
For the Everyone
Being outside under the sun and in the elements can be damaging and harmful to your skin. My personal sunscreen protectants are from Badger. These New Hampshire made sunscreens are certified organic and provide broad spectrum protection using zinc oxide, a naturally occurring compound. Don't miss our source list of American made sunscreen.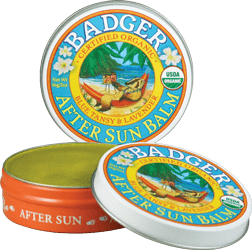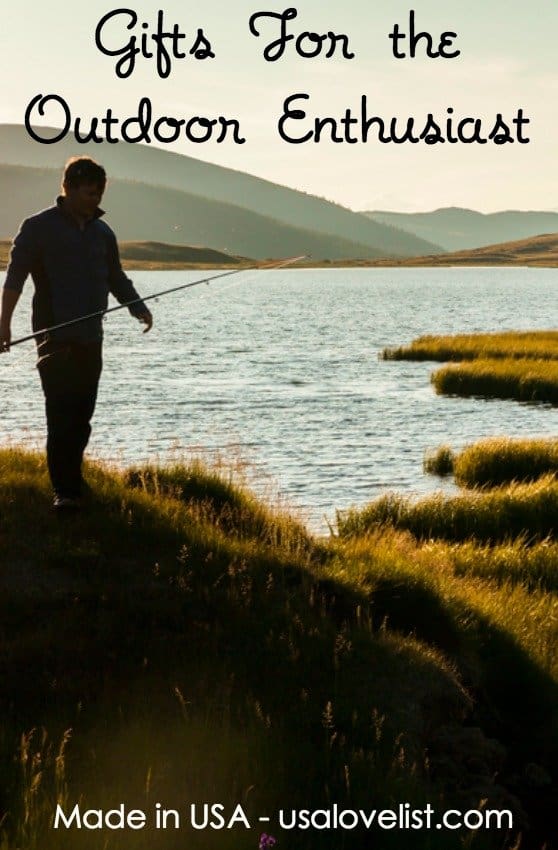 Disclosure: This post is a sponsored post which USA Love List is proud to share with you because, sponsored or not, we only share stuff we love.