My kiddos had major growth spurts this winter, so they are both in need of new swimsuits. Despite the fact that every major department store has had swimwear on their sales floors for months now, I have yet to find any in stores that are made in the USA. I can't say I was surprised, but hey, I was hopeful! Eventually, I turned my hunt to the internet where I found many great American made kid's swimwear options. Here are my favorites.
Don't miss our source guides for made in USA swimwear for women, and American made swimwear for men.
Kid's Swimwear: Made in USA
Tidepools swimwear is available in girls sizes baby to teen/juniors and boys sizes baby to 14. Tidepools swimwear, board shorts, and rash guards are all U.V. 50+ and American made.

GrUVy Wear rash guards are available in boys and girls styles in sizes baby to adult. Two Piece girl style swimsuits come with the options of skirt or short bottoms. All GrUVy Wear items are made with UV protective material.
City Thread swim trunks for boys are made in the USA and available in sizes 0-12. City Thread also offers rash guards in sizes for boys and girls, as well as girl swimsuits.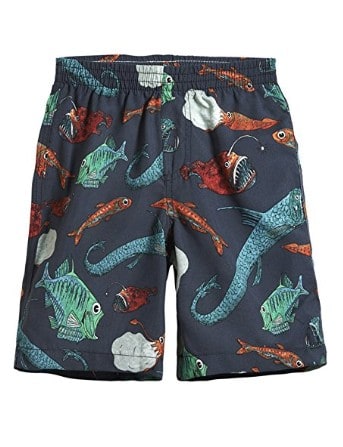 American made swimwear can be found at Nordstrom in girls styles from baby to junior sizes. Just make sure to verify in the item's description that the suits are in fact made in the USA.
CWDKids is an online retailer of clothing for boys and girls. Though not all clothing is American made, there is a 'Made in USA' tab at the top of the home page. CWDKids has a great selection of American made swimwear, rash guards and coverups for boys and girls.

Birdwell Beach Britches board shorts for boys (and men) are made in California.
American Made Swim Accessories
Puddle Jumper by Stearns Coast Guard approved life vests are made in the USA.
GoggleMates are goggle strap covers made from neoprene. The thick, soft cover prevents the goggles straps from getting tangle in a child's hair. GoggleMates also float, so goggles are not lost when they come off in the water. There are many GoogleMate designs to choose from, so each kiddo can have their own, which means no more fighting over whose goggles are whose!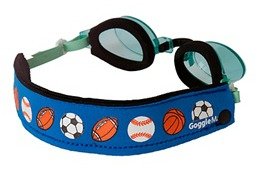 Does your child suffer from swimmer's ear? Mack's earplugs come in a water proof kids size and they are made in Michigan!

Swimcaps by Fran manufactures hand cut and sewn lycra swim caps in the USA. There are many colors and patterns to choose from in sizes toddler to adult.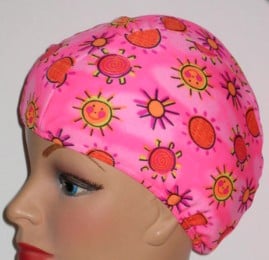 SwimWays swim noodle is American made.
LOVE THIS LIST?
Honestly, you will love these lists too!
Made in USA Clothing for Kids: The Ultimate Source List
Made in USA Kids Shoes: The Ultimate Source List
Made in USA Baby Clothes and Toddler Clothing: The Ultimate Source List
Three Sources for Made in USA School Uniforms, Made in USA
Made in USA Kid's Pajamas: The Ultimate Source List
American Made Holiday Clothing for Kids
American Made Children's Swimwear
Made in USA Summer Clothing for Kids