I was recently given a sample of Le Mieux Brightening Serum to review.   Brightening Serum addresses one of the top skin care concerns in the nation: hyper-pigmentation (dark spots) and dull skin.
Le Mieux has developed and manufactured their line in USA. They are a company built around education and research.  It is a professional line offered only by authorized distributors.  It is also available via Amazon.  They have a vast line in addition to the serum I am reviewing here.
All their serums are formulated in a base of hyaluronic acid and are free of water.  This makes a superior delivery system full of active ingredients.  Le Mieux products are also cruelty free.  They use no petroleum products, parabens or sulfates.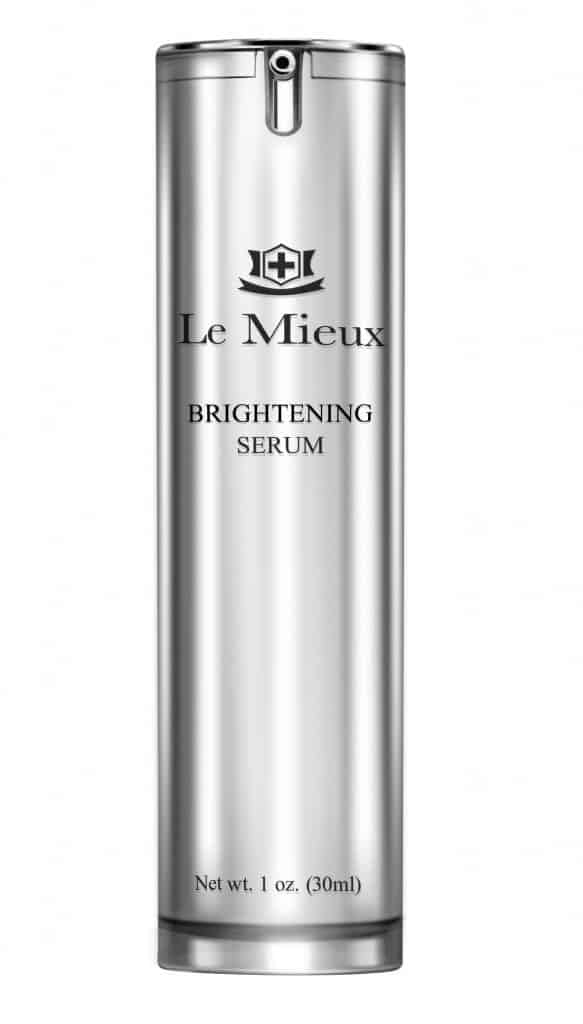 THE LE MIEUX BRIGHTENING SERUM
It is proven that lightening dark spots and evening skin tone works better when multiple ingredients are combined.  Le Mieux uses eight advanced lightening ingredients in their Brightening Serum, including a more stable form of Vitamin C found in most brightening products.  They have also chosen Alpha Arbutin, a natural brightener over hydroquinone – the old stand by.  This product will also get you the glowing, clear, luminous skin that looks so youthful without looking or feeling greasy.
Many of the Brightening Serum's benefits give instant gratification
Immediate radiance to my complexion.
Light weight, well maintained hydration.
Smoother skin with application.
Makes a great base for foundation.
The feel is very light and silky, it absorbs quickly and completely.  It really felt as though it melted into my skin.
Disclosure: USA Love List received some products in this post unconditionally for review purposes. Our opinions are always our own, and we aim to write fair and balanced reviews to promote only the very best of American-made products.