You may have heard that in December 2018, the passage of the Farm Bill allowed CBD production to be legal. CBD products are everywhere – and have been for some time now. This is a category where we want to be able to trust in the ingredients we are ingesting, so we will ONLY buy made in USA CBD products. Fortunately, there are plenty of excellent choices.
What is the difference between hemp oil and CBD oil?
Hemp-seed oils and CBD oils are different. Hemp oil is extracted from hemp seeds which contain almost no cannabinoids. CBD oil is typically extracted from the stalks, flowers, and leaves of hemp or cannabis plants which are full of cannabinoids (natural compounds) that are only found in the cannabis plant family. This oil is high in CBD and extremely low in the most well-known cannabinoid, THC. That means the oil is not psychoactive. CBD oil is known for its many health benefits including helping to reduce inflammation, anxiety, depression, stress, and muscle pain.
Made in USA CBD Products We Love
JustCBDstore.com: For Everything CBD
JustCBD was founded on the basis that CBD is Mother Nature's secret miracle. JustCBD believes that you have the right to know exactly what is inside your CBD items. It is their mission and promise to never misrepresent the content of their products. With the help of world-class labs to test all JustCBD products, there is proof and confidence that JustCBD products are made in the USA with industry-leading quality, honesty, and love. JustCBDstore.com carries CBD gummies, CBD oil tinctures, CBD protein bars, CBD soaps, and bath products, CBD dried fruits, CBD for pets, CBD pain cream, and more! Save now on your JustCBDstore.com order: Receive 25% off with discount code USALOVE. Valid on orders over $20.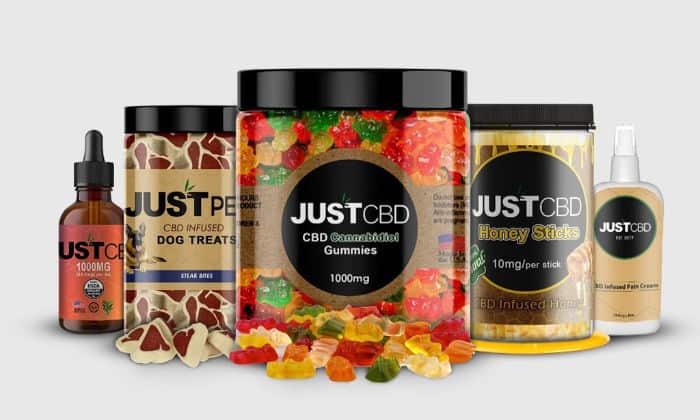 Five is your trusted CBD partner. Its founders have been involved in the CBD and Hemp industry since 2014 and have been involved in every step of CBD oil manufacturing. Each five product contains a 5:1 ratio of CBD to other beneficial hemp compounds such as minor cannabinoids (THC, CBN, CBC, CBG), terpenes, and flavonoids.
The CBD revolution should be called the hemp revolution. Sure, CBD is incredibly powerful, but there is so much more to hemp than CBD. And for many, that is where Full Spectrum CBD comes in. Except, it hasn't. For a product to be truly Full Spectrum, it needs to include meaningful amounts of terpenes, flavonoids, and minor cannabinoids. The company name Five comes from its commitment to the entire parts of the hemp plant. With a 5:1 ratio of CBD to minor hemp compounds, you will get the full power of the hemp plant. We do it differently and you're going to feel the difference.
15% off discount code for Five CBD using the code USALOVE. No expiration date. One per customer.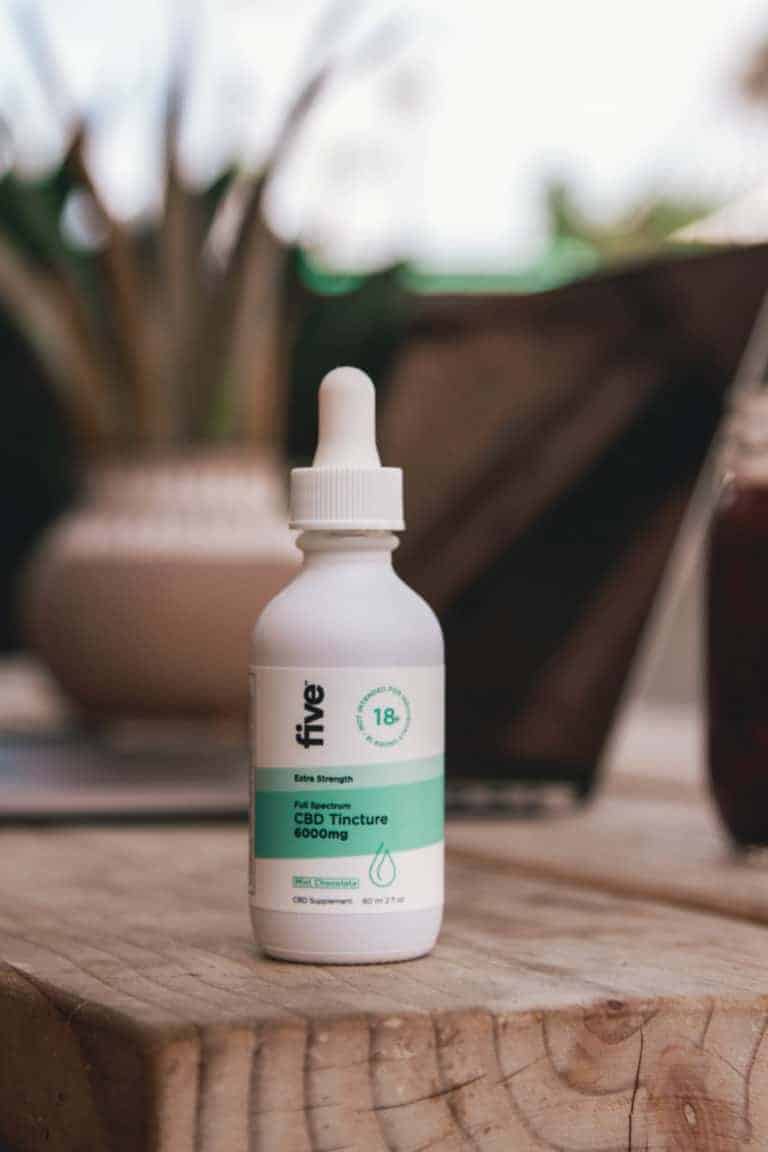 Clover Gift Shop: Women-Owned Business
Clover Gift Shop is a female-owned business in Woodstock, Vermont. Founded in 1928, and now owned by Patricia Eames for 11 years. This online CBD gift shop offers many Vermont made CBD products. In 2018, Patricia created her own line of CBD infused products, including the Clover Apothecary CBD Oil- Orange Flavor. Save 20% on Clover Gift Shop CBD oil and skincare products with discount code USALOVE for one-time use. No expiration date.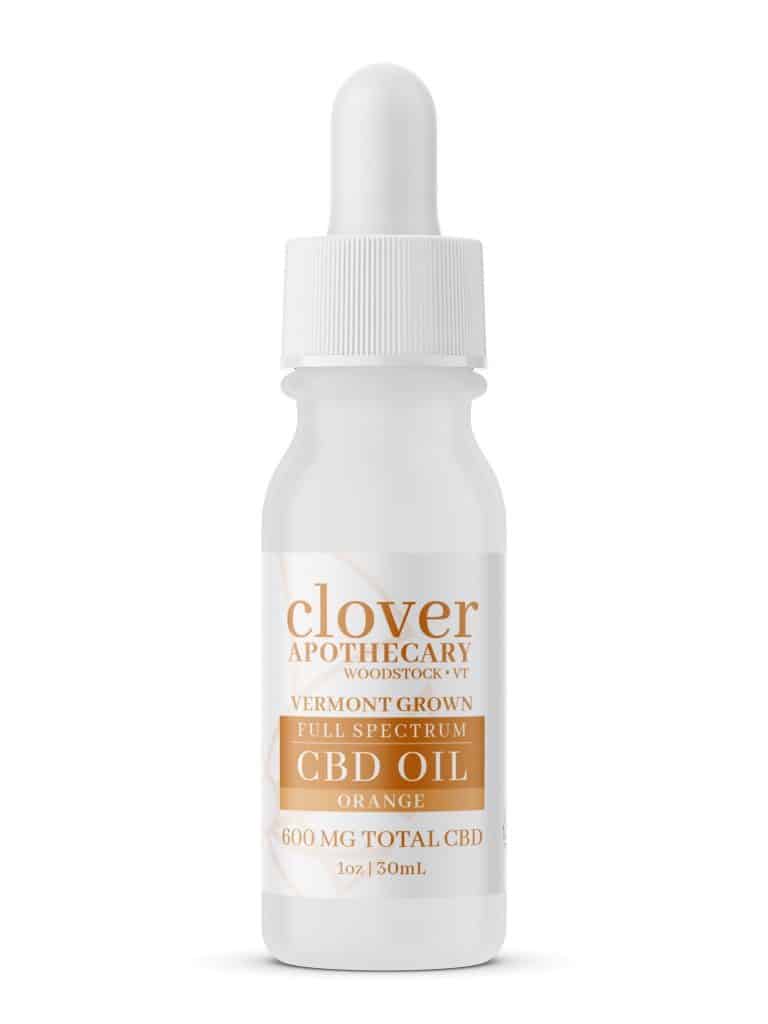 CBDfx Lychee Lemon Kiwi CBD Tincture Oil: The Most Unique Flavored CBD Oil:
CBDfx offers CBD Dabs, CBD vegan gummies, and CBD Tinctures. Of all its products, the CBDfx Lychee Lemon Kiwi CBD Tincture Oil is the most unique to me. It is also the most uniquely flavored CBD oil I've seen on the market. It's made with only MCT Oil, organic natural flavors, and CBD Rich Hemp Oil. The oil comes from organically grown hemp that is extracted using CO2 Extraction Process and contains NO toxic pesticide residues or other harmful chemicals. It's available in three CBD concentrations including 500mg, 1000mg, and 1500mg. Save 10% on CBDfx CBD items with discount code USALOVE One time use only, no expiration date.
NuLeaf Naturals: Organic CBD Oil
NuLeaf Naturals is a health conscious brand, creating products to help people live happier, healthier lives. NuLeaf Naturals organic CBD oil products are all natural. The only ingredient NuLeaf Naturals CBD products is hemp–100% cold pressed hemp oil and full spectrum CBD concentrate. There are no added fillers, flavorings, or preservatives. NuLeaf Naturals has been a leader in CBD oil products since 2014. All products are derived from specially bred therapeutic hemp that is grown on licensed farms in Colorado. Save 15% off your NuLeaf Naturals organic CBD oil products now with code USALOVE Can not be combined with other offers.

rareCBD 95% Organic Liquid Drops
rareESSENCE, recognized and trusted for the highest quality essential oils, brings the same commitment to excellence to its CBD line, rareCBD. Family-owned business, rareESSENCE, is passionate about sourcing high-quality ingredients and maintains close relationships with the farms and families that supply its hemp and essential oils. Husband and wife team, Brian and Sherri, are dedicated to supporting sustainable farming practices that protect our environment and ensure premium products for your benefit. All the CBD used is derived from US-grown, legal hemp, and contains 0.0% zero THC, so you don't get any high sensations from rareCBD products. These CBD Liquid Drops are available in both 1000mg and 300mg, and each comes in two delicious flavors, Cinnamon Orange and Peppermint.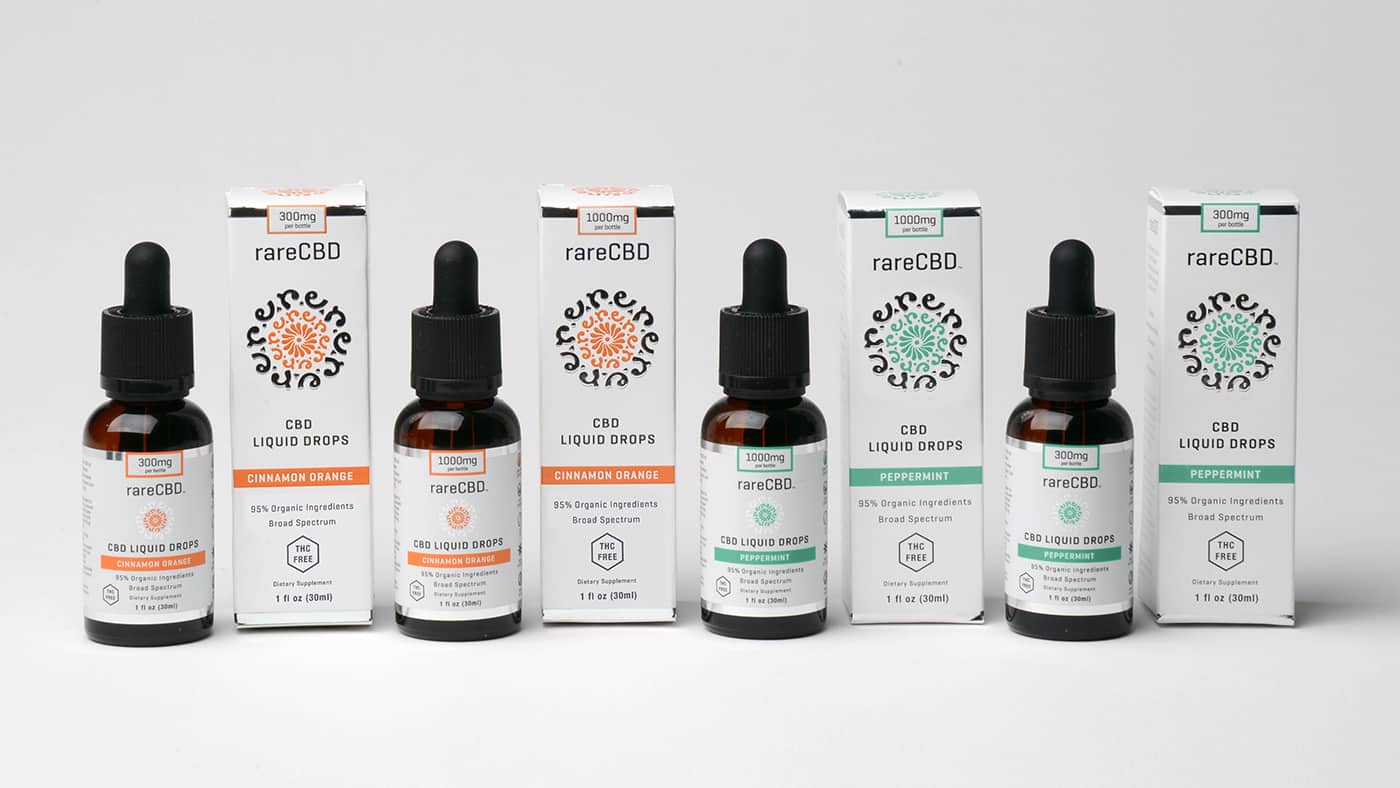 More Made in USA CBD Products We Love
4Corners Cannabis grows its hemp organically. They use their own strain of hemp and which they organically extract with sugar ethanol for the gentlest extraction. This process is not only gentle, but it also extracts polar/non-polar compounds for the fullest representation of the strain's top shelf genetics. This extraction process ensures that the compounds are in their most complete form. This tincture can be used daily, with a dropper-full under the tongue.
Ananda Hemp offers 600mg of active cannabinoids per bottle and 20mg of active cannabinoids per serving. This CBD oil offers the full spectrum of cannabinoids with zero THC. It's carried in organic, cold-pressed hemp seed oil and made of only plant-based ingredients. This is another high-potency sublingual tincture we love for regular use.
Beekeeper's Natural B. Chill Honey is a soothing blend of nourishing raw honey and high potency hemp oil. Chilling out has never been sweeter. It is a 100% raw enzymatic honey blended with hemp oil, coconut medium chain triglycerides (MCT), and sunflower lecithin. Each 125mg jar contains 500mg high potency hemp oil. This honey is made with USA-grown hemp. B.Chill is non-psychoactive and contains 0% THC, meaning you get all the chill without the trip.
Calm by Wellness's CBD Sleep Oil is the perfect addition to your bedtime routine. This Sleep Oil is grown and manufactured in the USA and has proven to be the cleanest, highest quality CBD in the world. By expertly crafting a number of natural and organic ingredients, they've created a CBD oil sleep aid that actually works. Not only does it help you relax and chill out after a long and stressful day, but it can put you into a deep sleep to help replenish your body and mind. This oil does NOT contain melatonin; instead, it contains 1000mg CBD + 90mg CBN in it – creating a stronger sedative effect.

CBD for Life tincture offers a unique combination of CBD isolate and phytocannabinoid-rich CBD oil that is boosted with nutraceutical-grade 99% pure CBD isolate, all derived from organic hemp. This tincture is made with CBD oil, nutraceutical-grade 99% pure CBD isolate*, and organic MCT oil. CBD for Life CBD oil is offered in both unflavored and peppermint flavors. CBD for Life is headquartered in New Jersey where the products are produced in a large-scale contract manufacturing facility.
Chill Mary, we LOVE your CBD tincture! I've tried many, many brands and flavors of them too. Yours has an amazingly delicate peppermint flavor and a light viscosity, making it easy to keep under my tongue for 15 seconds before ingesting. I also love that your dropper has the measurements on it, so it's easy to understand the dosage! The bright and chill bottle entice me to take a dropper full of this chillaxin' CBD tincture. 20% off your first Chill Mary order with discount code USALOVE. No expiration.
Green Roads CBD Gummy Bears are a delicious way to consume all-natural CBD in a convenient gummy snack. Pharmacist-formulated and infused with 10 MG CBD per gummy, the Green Roads RELAX Gummy Bears are great to take before bed.
Hempure CBD Drops 250 mg is a great starter dosage and helps to elevate body and mind. The taste is clear and without the 'hempy' taste. These CBD Drops are also available in Lemon and Peppermint which are flavored with natural essential oils for a clean, refreshing mouthfeel. Combined with coconut oil, organically grown hemp extract, sunflower lecithin (non-GMO), and natural essential oils. CBD Drops drops are sugar-free, gluten-free, additive-free, vegan, and organically grown.
Hugs bring a new standard of honesty and transparency to the CBD industry and delivers high quality products to its customers. Everything in its products is on the label. A good night's sleep begins with being good to your body. Hugs Night Cap used the be night time mix of herbs and coupled it with full spectrum CBD. The perfect blend to lead you into the best night's rest – bringing new meaning to the word night cap. A mix of valerian root, chamomile, lemon balm, lavender, and elevated levels of CBD create a state of relaxation to carry you off into your dreams. They made this full spectrum product specifically with sleep in mind, because a good day comes from a great night's rest.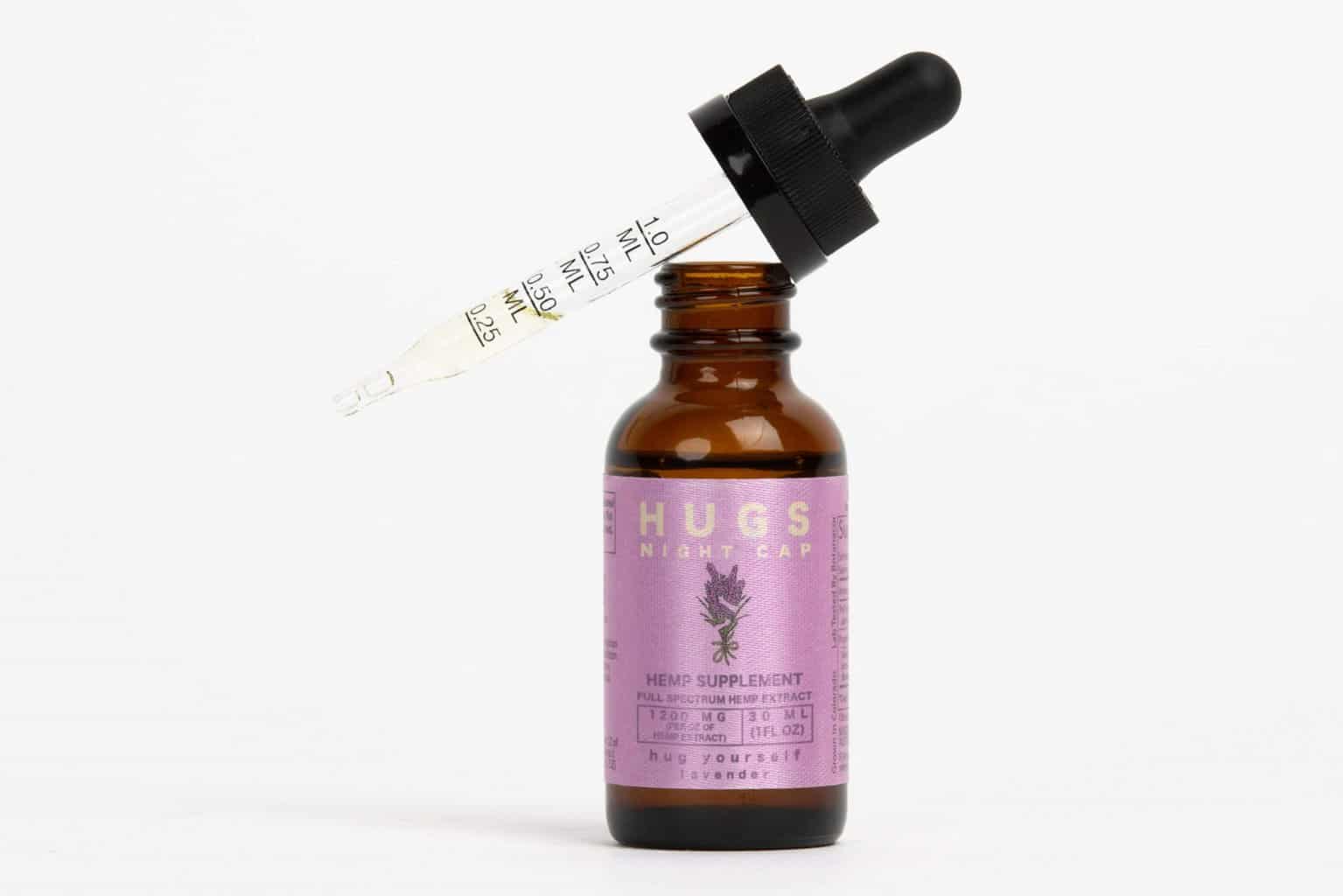 High Gorgeous Plain Jane Tincture is great if you're looking for a lightly sweetened formulation. It's made of fractionated coconut oil and CBD to make it easy to go down and help heal your mind, body, and soul. CBD Tincture can be used to treat anxiety, to help relax, and as an anti-inflammatory. High Gorgeous is an all-women company.
Infinite CBD isolate is unique because of the addition of cannabis-derived terpenes. The terpenes are added to optimize more of the effects unique to the plant's strain. One drop contains just .5 mg, 1, 2, 4 or 8.5 mg of pure hemp-derived CBD isolate. This mixture ratio of coconut oil to CBD allows the consumer to choose a low amount of CBD or a higher amount, depending on the magnitude of effects one feels.
Lazarus Naturals makes high potency CBD tinctures that are vegan and gluten-free without artificial flavors, preservatives or sweeteners. Made with fractionated coconut oil, hemp extract, and naturally derived flavors. The company strives to make its products accessible to everyone. To that end, Lazarus Naturals offer 60% off to veterans, individuals on long-term disability, and low-income households.
Mary's Nutritionals offers concentrated tincture containing 500mg of activated hemp extract in a 15mL bottle. It's mixed with cinnamon oil, myrrh, and sweet almond oil. The Remedy Oil packs 250 servings into just a half ounce bottle where only one single drop under the tongue constitutes a 2mg dose. We love the anti-inflammatory ingredients and how concentrated Mary's Nutritionals Remedy Oil is.

Veggimins Turmeric CBD Oil offers the most anti-inflammatory ingredients including CBD and terpenes. Formulated with organic black pepper extract, turmeric, and botanical terpenes to help combat oxidative stress, this blend supports a balanced inflammatory response through this dynamic combination of ingredients. Each drop contains 20 mg CBD and there are 30 drops (1g) per bottle. Formulated with organically grown, raw hemp. I enjoyed taking Veggimins CBD Oil and can definitely 'taste health' in each drop. If you enjoy the earthiness of turmeric, you'll especially love this CBD oil.
XWERKS makes CBD oil that contains 600mg of full-spectrum CBD. Each serving is 20 mg of CBD and there are 30 servings per bottle. Xwerks uses supercritical C02 extraction to process its hemp plants. This advanced extraction process yields the cleanest, purest hemp oil leaving the vital phytocannabinoids intact. Each serving also offers other naturally-occurring phytocannabinoids including terpenes and more. Designed for athletes, this CBD oil supports recovery from inflammation caused by exercise and training, relief from anxiety and stress, and it also offers better sleep and a general sense of calmness. Grown in Colorado, there are no solvents, herbicides, pesticides, additives or preservatives in Xwerks CBD Oil. This oil contains less than .3% THC. It is also vegan, gluten-free, non-GMO, and organic.
Disclosure: This is a sponsored post which USA Love List is proud to share with you because, sponsored or not, we only share stuff we love. *These statements have not been evaluated by the Food and Drug Administration. This product is not intended to diagnose, treat, cure or prevent any disease.
Image Credit: Chill Mary