In order to make sure that my kiddos are still getting the nutrients that they need when they are struggling to eat the required amount of fruits and veggies this time of year, and to boost their immune system during cold and flu season, I add nutritional supplements to their diets. Here are my favorite, and most successful ways of doing so, with American made products I trust.
During the cold months, our nutrition and our immune systems always need support. During a long winter, we are all sick of frozen fruit, root veggies, and stale, shriveled produce. Their diets reflect this and they are becoming pickier as to what fruits and veggies they will eat. Vitamin supplements are my ninja-mom trick.
How to Add Nutritional Supplements (and be sneaky about it)
1.  Flavor your child's water and they receive additional nutrients while staying hydrated.
I am always trying to get my kiddos to drink more water, and Volo Vitamins  VoloKids stick packs (VoloPaks) make a great incentive!   Each nutritional supplement VoloPak contains 24 vitamins and minerals. No sugar is added, as the blend of 17 fruits creates the natural flavorings.   My son loves the slight fizz that is given to his water when mixed berry VoloPak is added.  For my daughter, who is the pickiest when it comes to what she eats and drinks, I add an orange VoloPak to her morning orange juice and she chugs it down.  Of course, my kiddos each like a different flavor best, so I am glad there is a flavor multipack!
2. Add nutritional supplements to foods they love
My daughter eats everything with either jelly or ketchup on it. Juice PLUS+ makes nutritional supplements from farm fresh produce in the form of capsules. These capsules are easy to break apart and add the powder to their favorite foods. The Orchard and Vineyard Blend powders are unnoticed when added to her jelly sandwiches, or morning orange juice, and the Garden Blend powder is perfect to add to ketchup and tomato sauce.  One capsule a day is the required amount for children.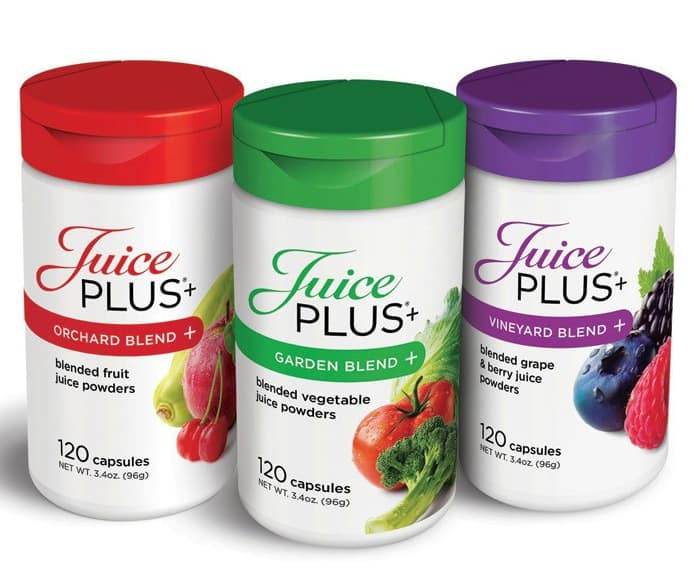 3. Make a shake for an after-school snack
My kiddos would drink chocolate shakes all day if I let them! They love the taste of Kidz Superfood by Amazing Grass when added to whole milk for an after-school snack. They have fun making them too!  I add a scoop of powder to a mason jar, mix it with a bit of water to help it to dissolve, and then add milk. I make sure the cover is on the jar tightly, and the kiddos shake it up.  Kidz Superfood is made from 31 fruits and vegetables, is GMO-free, and contains no artificial colors or flavors.  The powder can be added to dairy milk, soy milk, or any milk of choice.
4. Try gummy vitamins, which according to my 5-year-old, taste "just like candy" and not "yucky vitamins"
We have tried many kinds of vitamins, and BerryLicious Super Multi by Irwin Naturals is the only kind that my daughter likes the taste and texture of and that is easy for her to chew.  Can you tell yet that she is my picky one? Gummy candy is her favorite and she loves gummy fruit snacks, so she has no complaints taking one of these in the morning with her breakfast.  I like this brand because each gummy is packed with 100% of the Recommended Daily Intake of vitamins- including Vitamin D which I make a point to supplement in the winter and, unlike most gummy vitamins, they are sugar-free.
 How do you make sure your picky eaters get the nutrients they need? Do your kids have a favorite brand of American made nutritional supplements?  
Disclosure: This is a sponsored post which USA Love List is proud to share with you because, sponsored or not, we only share stuff we love.