This season, gold and glam is on trend. It is the perfect choice for year around style. It gives some glam to the bore of the cold. We have the American made beauty and fashion items to get your collection started off in fine form.
Accessories are an easy way to add gold to your look.
The statement necklace: The Color by Amber Petal Necklace creates the perfect amount of polish to getting all dressed up and adds some style to an everyday outfit.
These bangles by Luca + Stella add personal flair to your outfit. You can wear them solo but they look even more gorgeous stacked. Choose what you want to represent and build the look you want.
Gold makeup to add glam.
The Golden Affair set by Cate McNabb is a complete collection of the current season's trend in makeup. All the rich tones of gold are the highlight in this package and are complemented perfectly with plum and blood orange. Gold focus with the Gilded Lipgloss and SoCal eyeshadow.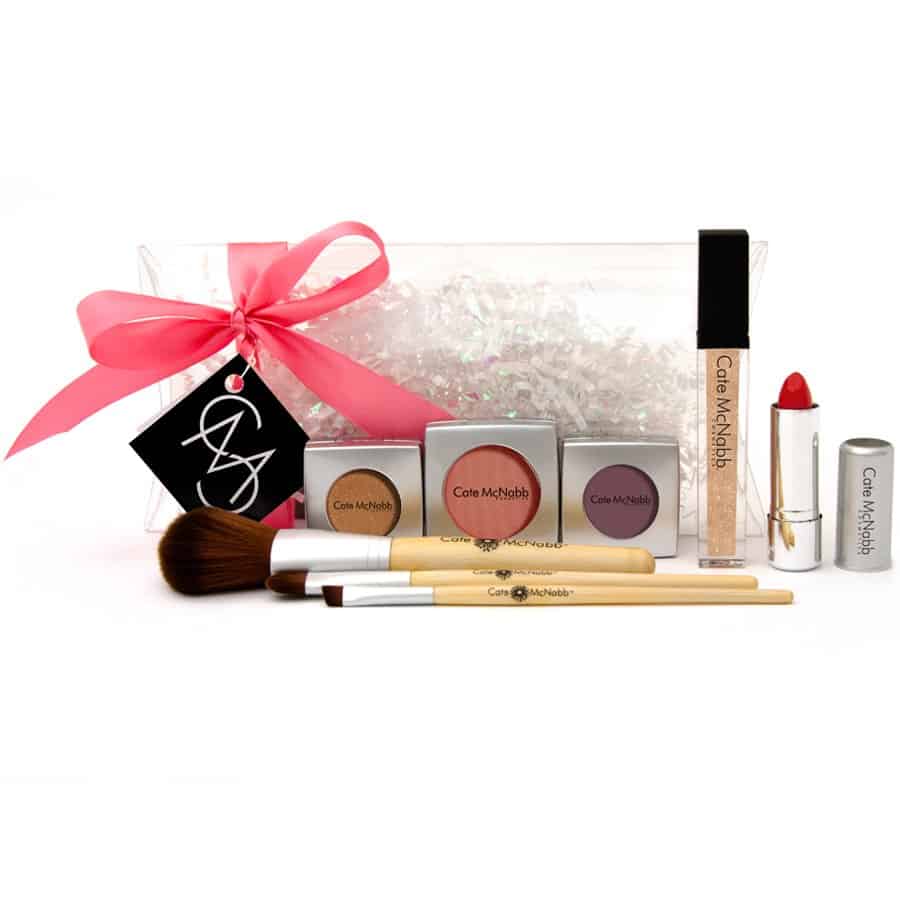 Manicures are must do for parties and gold polish looks chic. Try Sally Hanson's Golden. Glitter is always an option, Gold-Flecks.
Wearing gold.
Add a pop of gold shimmer with the gold Cleavitz undershirt. The top was made for layering, try it under a button up. 25% Off all Cleavitz styles + Free Shipping with promo codes USALOVE25 & FREESHIP at checkout.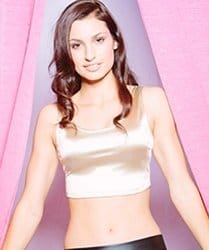 An owl accent on this simple black flat, Ollie by Oka B, adds just a touch of gold. The gold accent adds interest to the super comfortable and stylish shoe. It's the statement necklace for your feet.
The gold metallic shimmer in this Karen Kane dress is subtle and simple. Pair this with gold accessories to highlight the sparkle.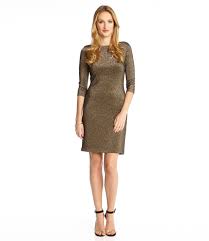 How about a little ambieance with this Raven + Lily white and gold hand poured candle. Clean burning and powerfully scented. Give this as a hostess gift, perfect for holiday parties.
Be the sparkle of the season. Keep your look polished and current this season with any or all of these gold trends.