Valentine's Day is the only time of year my son thinks it's cool to be given something with a heart on it. Here are five unique made in the USA Valentine gifts for kids that will bring smiles to the faces of kids of all ages who are close to your heart this Valentine's Day.
Valentine Gifts for Kids Made in USA
Photo Credit: www.winterwaterfactory.com
The Winter Water Factory Knotted Baby Gown is the perfect gift for the Valentine baby. It is made in Brooklyn, New York from 100% organic cotton.
Winter Water Factory has other clothing options in this fun heart pattern for babies and kiddos up to a size youth 10, inlcuding t-shirts, dresses, pants, and even a PJ set for adults.
Photo Credit: Amazon
This heart shaped maple teether made in Vermont by Maple Landmark makes a great Valentine's Day gift for the littlest one that stole your heart.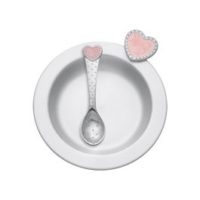 Photo Credit: www.danforthpewter.com
The Heart Dish and Spoon Set from Danforth Pewter is food safe and crafted from lead free pewter. It can be engraved with a child's name for an extra touch. This heirloom quality set is handcrafted in Vermont.
Photo Credit: Amazon
The Wikki Stix Valentine Fun Paks are a non-candy Valentine treat option for classroom friends. Wikki Stix bendable waxed yarn is easy to use and strengthens fine motor skills. They are made in Phoenix, Arizona.
Photo Credit: puttyworld.com
Accept no imitations! Crazy Aaron's Thinking Putty® is the original and best. It's made in the USA from nontoxic silicone and never dries out. It Stretches, it bounces, it pops, it tears, it sculps, and it comes in fun Valentine scents and colors! Fun for ages 3+. Take 15% off your order with discount code USALOVE with no expiration.
Bottleblond heart bracelets are handmade with polymer clay hearts in Los Angeles, California. These bracelets are really cute and will be loved all year long.
Photo Credit: Amazon
Klee Kids manufactures natural makeup products for kids and teens. Klee Kids nail polish has no smell and it peels off so no chemical remover is needed. The Klee Kids Joyful Heart Bliss set makes a fun Valentine gift.
Photo Credit: www.target.com
These scratch-off Valentines from Inklings Paperie are fun kids to give and to receive.
Photo Credit: seabags.com
The Sea Bags Fushia Heart Wristlet is made in the USA from recycled sail cloth sourced from the docks of Portland, Maine. It is the perfect Valentine gift for the tween or teen in your life.
Photo Credit: www.danforthpewter.com
For the kiddo of driving age, the Danforth Pewter Sweet Home Keyring is the perfect Valentine Gift. It's handcrafted in Middlebury, Vermont and can be engraved with a special message.
Photo Credit: Amazon
Created by Jim Clift and made in Rhode Island, the'My Heart Will Guide You Home' Compass makes a great gift for the adventurer (big or small!) on your list.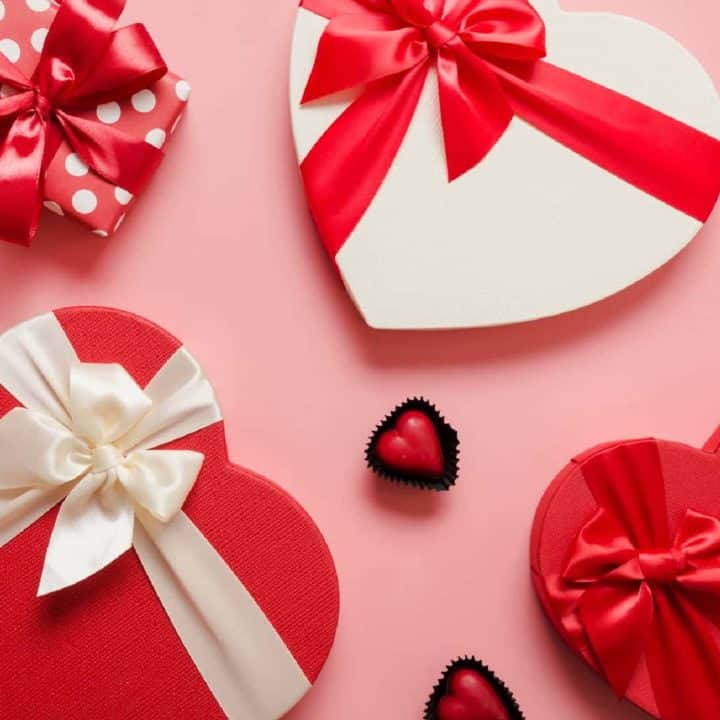 This list includes Made in USA Valentine candy options that you can find right on the shelf at your local Target. It includes classroom candy packs.
Have you visited our Made in USA Shopping District? It is the place to start your shopping when you want to find the best of American-made.
LOVE THIS LIST?
Honestly, you will love these lists too!
The Best Gifts for Kids, Made in USA
Clothing Gifts for Kids, Made in USA
10 American Made Gifts for Kids, Under $10
Made in USA Building Toys for Kids of All Ages
American Made Gifts for Kids Who Love Legos
Personalized Gifts for Kids

Pin this list to save it for later!