It seems like Delaware is a forgotten state. Opps did I write that?! Once you visit Dogfish Inn and Dogfish Head Brewery, you surely will not forget the state ever again. I cannot begin to tell you how much I love the Dogfish Head brand. From the beer, to the employees, and the hospitality, there's so much to love.
Alexis, and I were so lucky to have Dogfish Inn host us for a few nights this past summer. We got to experience the Dogfish Head Brewery, Dogfish Inn, and Dogfish Head Brewpub. Sam Calagione, Dogfish Head founder, who started the company in 1995, created a really memorable experience as a way to build the brand. While staying at the Inn, sampling Dogfish beers, and eating at at the Alehouse, you realize Sam created a unique experience that makes you feel like you're part of the Dogfish "family".
Dogfish Inn
Designed by Studio Tack in Brooklyn, N.Y., the inn features 16 rooms filled with thoughtful, beer-centric amenities, and design elements.
The Dogfish Inn is the country's first beer themed hotel and people travel from other countries just to visit Dogfish. Once you arrive, you'll see why. The Inn is a swanky retro minimalist motel style lodge that is located in Lewes, Delaware. Lewes is the first town in the first State. (I thought that was a pretty cool factoid.)
Beyond the lovely staff, cozy lobby stocked with an endless supply of chicory infused Dogfish coffee, and extremely comfortable beds, here's what else you can expect during your stay:
Thoughtful American made snacks like Duke's jerky and Dogfish Head Infused Brooklyn Brine Pickles at the minibar.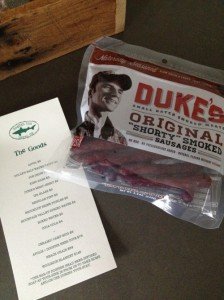 A stellar hotel store selling American made gear like a Woolrich blanket and Apolis tote.
Lovely flowers in the hotel lobby showing off an iconic Dogfish growler.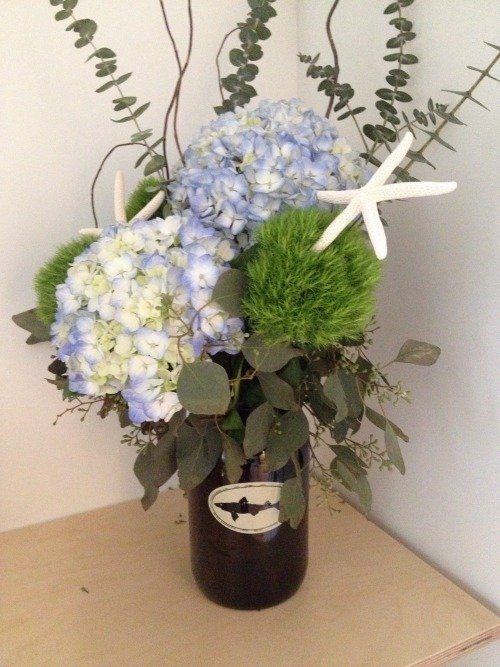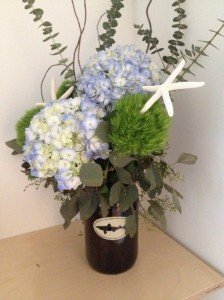 A nicely laid out map of all the fun outdoor things to do in Lewes!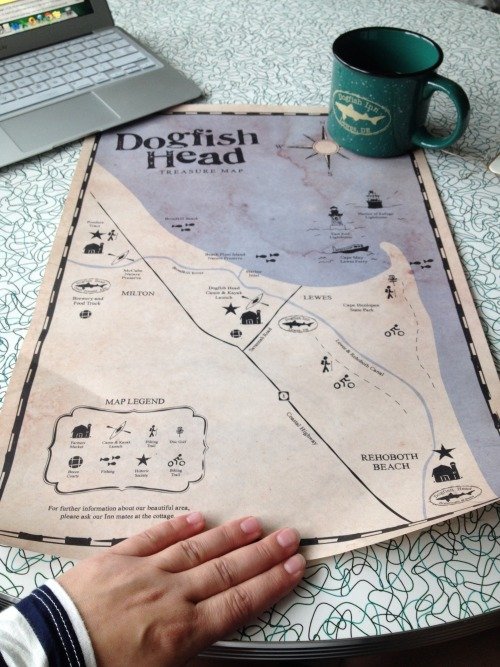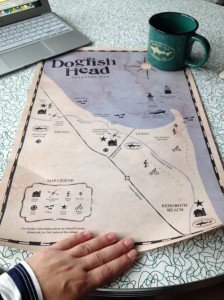 I love craft beer, and I love Dogfish's craft beer. After sampling the beers at the brewery, I found two new favorites.
Dogfish Head Sixty Minute IPA is one of my favorite IPA brews. It's crisp, refreshing, and hoppy, without being bitter. Grab a six pack at your local store or try it on tap.
If you like beer and wine, you're going to love Sixty-One. The beer combines Dogfish Head's best-selling 60 Minute IPA plus one new ingredient: syrah grape must from California. I have been obsessively telling everyone I know about this brew!
My twin sister, Erin, isn't a huge beer drinker, but she LOVED the Tweason'ale, which is a gluten-free sorghum based beer brewed with strawberries, honey, and buckwheat.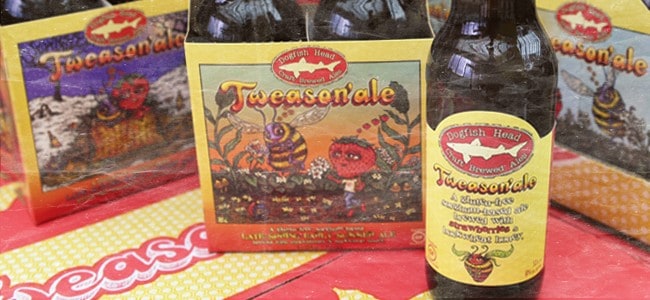 It's time to plan your trip now.
Don't miss our guest post on Ten Things We Love, Made in Delaware.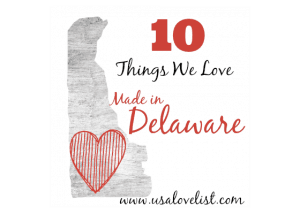 Disclosure: USA Love List was hosted at Dogfish Inn unconditionally for review purposes. Our opinions are always our own, and we aim to write fair and balanced reviews to promote only the very best of American-made products, and experiences.