I love the idea of buying Made in the USA products whenever possible. Coming from a small state, I was delighted to learn how many important things are made in Delaware. It may take a few more minutes to check a label, but it is totally worth it to keep our money in our country and in our economy.
On a local level, it makes even more sense to me to purchase as much locally as possible. Spending our money at local small businesses keeps our own local economy moving forward. Since I've lived in Delaware all but one year of my life, I love this state and want to support it as much as I can!
Made in Delaware: Small state, big business
Although Delaware is a small state, there are still quite a few products that are known nationally, or at least regionally, that are manufactured in Delaware. One of my favorite Made in Delaware products just happens to be in my own backyard.
This post was originally written by Carrie Curry, a blogger at Chockababy.com in 2014 and has been updated multiple times since then.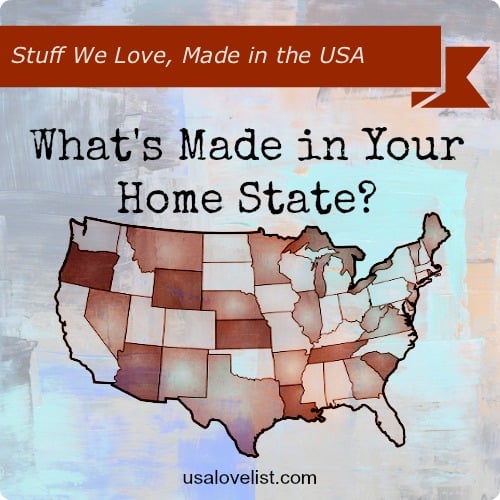 We are welcoming guest post submissions on the topic of The Top 10 Things Made in My Home State. Contact us for submission guidelines. 
SUPPORT AMERICAN MADE. THESE POSTS HAVE TIPS THAT WILL HELP YOU DO JUST THAT.

What Does the Made in the USA Label Mean? Your Questions Answered.
Trying to Buy American? 3 Rules to Follow EVERY time you go Shopping
Ask your favorite stores to help you Buy American
Let's buy American made gifts. We've got all the good ideas.
How to Avoid Tariffs: Buy American! Start Here



Pin this list to save it for later!