After living in Brooklyn for the last seven years and now designing and creating in Brooklyn, I have developed a major affinity for all things Brooklyn.  The tree-lined streets and historic brownstones of Brooklyn combined with its laid-back attitude create the perfect foil to the frenetic pace of its sister city across the river.  The larger studio spaces and more affordable rents have created a haven for artists and designers, resulting in a borough filled with high quality, hand-crafted designs.  Below are some of my favorites, all made in Brooklyn.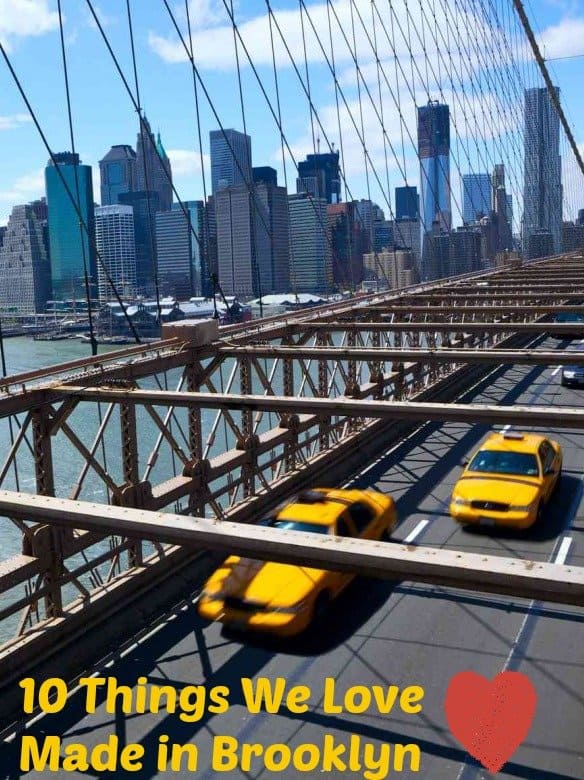 Made in Brooklyn, Made in New York
Crusoe Jewelry: It was a long, leisurely sail through the Long Island sound where I first had the inspiration to start designing jewelry.  When looking around our 1971 Mariner, I saw the distinctive hardware as potential shapes to be transformed into stylish jewelry.  But its not only the hardware that provides inspiration for Crusoe Jewelry, it is also the shapes and motifs of the maritime world. Each jewelry design begins with a meticulously hand-carved wax model, cast in bronze or silver, and finished by hand in my Williamsburg-based studio.  With its signature matte-finish, Crusoe Jewelry is ideal for wearing every day, whether with jeans or a cocktail dress.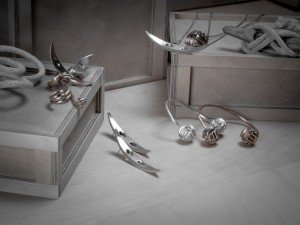 B. Butter: I discovered B. Butter through creator Elizabeth Taylor's charming boutique on Williamsburg's Graham Avenue.  Elizabeth's shop, True Beauty Brooklyn, is committed to locally created gift and accessories, including Crusoe Jewelry, as well as natural-based beauty products.  Elizabeth created B. Butter, a 100% natural hair, lip and skin moisturizer, after seeking a non-irritating moisturizer to sooth her own skin ailments.  The result is a heavenly cream that instantly moisturizes your skin and hair, without overpowering.  And the aromatherapeutic quality of the essential essences used creates an instant spa-like moment.  B. Butter is handmade in small batches at True Beauty Brooklyn.
Hi Wildflower Botanica: It was through an event at True Beauty Brooklyn that I discovered Hi Wildflower Botanica.  I was initially drawn to the exquisite mini-bottles with their beautifully designed labels that house the perfume oils. But after trying the Night Blossom perfume oil, upon suggestion of founder Tanwi Nandini Islam, I fell in love with the delicately layered scent. Hi Wildflower Botanica, inspired by the allure of wildflowers, is created in Brooklyn using ethically sourced botanicals to create a range of perfume and skincare that transport to faraway exotic locales, from the neroli of Egypt to the jasmine of India.
Hartland Brooklyn: Designer Emily Johnson hand draws the whimsical cards of Hartland Brooklyn. Whether it is a happy birthday card, a thank you card or a just thinking of you card, each design is a cheerful and thoughtful moment shared.  Hartland Brooklyn has become my go to source for cards, no matter what the occasion. Emily sketches the designs in her Cobble Hill-based studio, then locally prints the cards with vegetable based inks. Recycled materials and eco-friendly products are used whenever possible, along with their envelopes are 100% post consumer paper bags.  I love supporting sustainable products while also spreading joy.
 Benjamin A. Jones: Ben Jones is a Brooklyn-based artist who creates large-scale designs utilizing satellite dishes, along with large paintings and sculptures featuring one of my favorite motifs, owls.  I am lucky enough to own two of Ben's works and only wish I had a larger apartment with more wall space to house more. Much of Ben's work feature vibrant splashes and layers of brightly colored paint, yet there is a melancholic tonality to his work as well.  What is so dynamic about his art is the tension between the joyfulness and the sadness.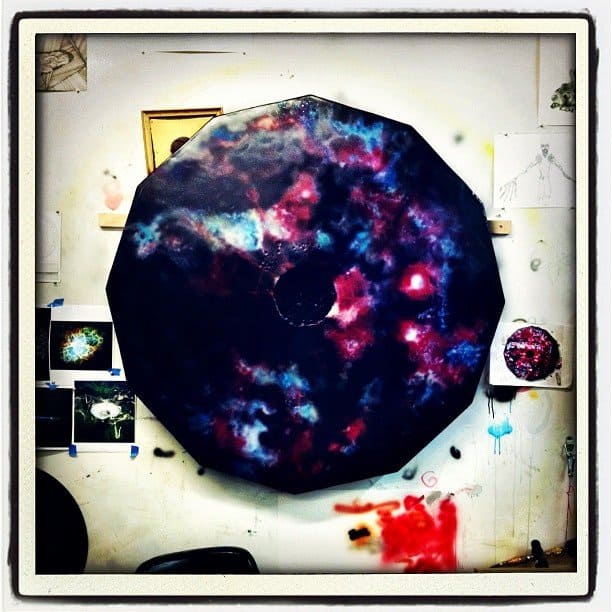 Au Retour: Au Retour was my neighbor at the recent Renegade Craft Fair in Brooklyn, where I instantly fell in love with her bold graphic designs.  Designer Emily Diehl creates printed designs, including pillows, tote bags and tea towels, with striking graphic prints.  Drawing inspiration from a wealth of sources, including modern and contemporary art, plants, modern architecture, Au Retour offers prints with movement and vibrant color.
Liddabit Sweets: When it comes to my sweet tooth, my typical craving is for chocolate, chocolate, chocolate, but I am also a sucker for that unique combination of sweet and salty. Liddabit Sweets' Sea Salt Caramels are that perfect melt in your mouth mix. Lucky for me, my boyfriend lived with co-founder Liz Gutman, who founded Liddabit with Jen King, for a "liddabit" and I was able to take advantage of sampling their decadent delights.  Produced entirely in Brooklyn, Liddabit Sweets is committed to using as many locally and seasonally sourced ingredients as possible.
Magdalena Concepts: It was through the power of social media that I learned about Magdalena Concepts.  Through Instagram, I initially became aware of the irreverent T-shirt company, but it was through further research about the company that I became incredibly intrigued.  Magdalena Concepts screen prints each T-shirt design by hand in their Gowanus-based studio, where no shirt is completely alike. But not only does the company embrace a locally-created, family-owned business, but Magdalena contributes to the global community.  Any T-shirt that doesn't pass their quality control standards is donated.  This year they were able to donate over 70 T-shirts to the youth of Roça da Sabina, a slum in Salvador, Brazil. Additionally, each year the company creates a signature line, where 10% of the proceeds are donated to their designated charity of choice.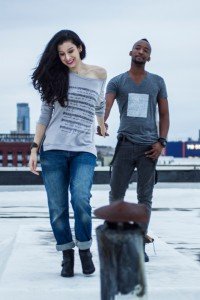 People's Pops: The unexpected combinations of People's Pops ice pops, like plum basil or strawberry rhubarb, are the perfect cure for a super hot day when cruising the Brooklyn Flea Market.  Whether it is 10 am, when the Flea first opens, or mid afternoon, I make a beeline for People's Pops.  The flavor profile may be unexpected, but the result is never disappointing.  People's Pops, continuing with their knack for the unexpected, are created in a former Pfizer pharmaceutical plant in Brooklyn.
Brooklyn Candle Studio: Close to my apartment in Clinton Hill, Brooklyn, there is a charming sweets and gift shop, Sugarfly Alley.  While it is a small space, quite "alley" like, the owner Stacy fills the store with wonderful sweets and delightful gift items.  It is at Sugarfly Alley that I first learned of Brooklyn Candle Studio.  The sweet mason jars are filled with fragrant soy candles, with rich scents that include green tea lemongrass and spiced apple cider. Founder Tamara Mayne produces small batches of the candles, which are hand-poured in her Red Hook-based studio.

Maya Ahluwalia is the Founder and Creative Director of Crusoe Jewelry, which is hand-crafted in her Williamsburg-based studio.  In addition to creating Crusoe Jewelry, Maya is a marketing and communication consultant to fashion and luxury brands, as well as a novice photographer.  She currently resides in Clinton Hill, Brooklyn.