For the sophisticated beer drinker, one must tantalize the senses with the best accoutrements and allure the palette with carefully crafted gastronomic delights. Also, drinking beer is fun! Our beer lovers' gift guide is a great place to find the perfect made in USA gifts for beer lovers in your life.
Don't miss our list of American made gift ideas for wine enthusiasts and our list of made in USA gifts for craft cocktail enthusiasts.
American Made Gifts for Beer Lovers
This
Beer Cap Maps
is crafted from baltic birch plywood. The State-shaped display board offers cap collectors an alternative to keeping track. The openings have small teeth that fit the crimped edges of caps to hold them securely, and the board sports additional holes to hang the whole display on a camp, dorm, or man cave wall. Handmade in Tampa,
Florida
.
Bicycle Craft Brewing Playing Cards
features 53 original card faces, each with a different craft brewery logo. The cards are standard poker size cards featuring breweries from all around the USA.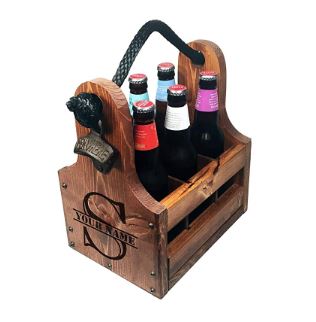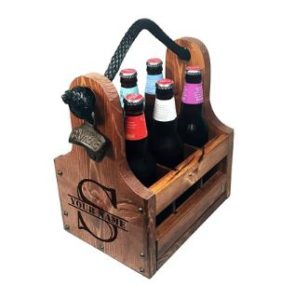 A cutomizable
Wooden Beer Bottle Caddy
makes a unique gift for the craft beer drinker. This one made in the USA by Veteran Crafted out of
New York
. Each Beer Caddy comes with a rustic style bottle opener attached and has powerful rare earth magnets installed to catch the bottle caps as they fall from the opener. Check it out on Amazon
here
.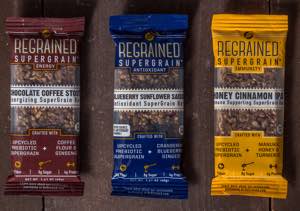 Uniquely delicious, these
ReGrained SuperGrain+ Bars
feature a surprising hero ingredient – upcycled brewer's grain. This beer byproduct is high in fiber and protein, but it is often discarded by the breweries because it has already played its part is brewing the beer. ReGrained rescues this grain and finds the tastiest uses for it. Any beer lover in your life would be thrilled to get this snack stash.
I love
Hardmill leather coasters
that are handmade in Seattle,
Washington
. They are made from double-sided oil tanned leather. These make a perfect gift for almost anyone, but especially someone who might need a little help making their man cave look a bit more sophisticated.
We've told you before how much we love
Plak That.
You can upload any photo to its website and have it printed on wood. It's a unique and personal gift. I have a few of my own and everyone who sees them loves them!
.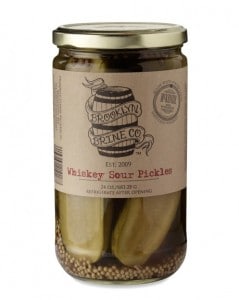 I love a good pickle.
Brooklyn Brine's Whiskey Sour Pickle
isn't just a good pickle – it's my favorite one. The delicate balance between sour and sweet is perfectly done. The faint sweetness comes from the semi-sweet apple cider vinegar brine. The spice blend of serrano chili, chipotle peppers, garlic, dill, and other spices aren't overpowering, but rather balances out the sweetness from the vinegar. American made McKenzie Rye Whiskey from Finger Lakes Distilling adds the right about of bite. I suggest you pair these pickles with a Blue Moon to bring out the notes of orange peel and cardamom from the whiskey. If you're ever in Brooklyn though, be sure to visit Brooklyn Brine's own brinery store.
Disclosure: This is a sponsored post which USA Love List is proud to share with you because, sponsored or not, we only share stuff we love.