I love staying in hotels. Who doesn't? I really love the carefree nature associated with staying at a hotel. I don't have to worry about anything on my increasingly long to-do list or anything that needs to be done around the house. Even though I live outside DC, I love the idea of a staycation in the city.
How Staying In a Hotel is Another Way to Buy American
A powerful way to support American businesses is by spending on experiences, locally or when you travel. Hotels and tourism are major employers. When you eschew the imported junk and instead treat yourself to a night in a nice hotel, you are supporting the loyal bartender, the hard working housekeeper, the resourceful concierge, and the welcoming desk clerk.
I was lucky enough to be invited to stay at DC's stylish Donovan House, a Kimpton Hotel. Being there made me feel more like an urban dweller – I got to enjoy all the highlights without a long drive home. A few of my favorite highlights of the Donovan House include:
The Shower: An opaque walk-in shower with a rain showerhead.
Doesn't it look fabulous? I wish I could shower here every day. There were stylish leopard print robes in our room too.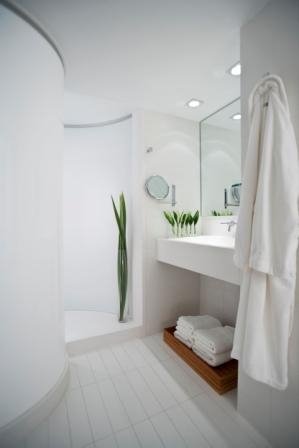 Bar: A quaint rooftop bar and pool with amazing and helpful staff.
The photo says it all.
Knowledgable bartenders: Let the bartender know what flavors you like and he'll whip you up something you'll love. 
I told Aaron, our bartender, that I liked bitter and complex drinks that aren't overly sweet. He whipped up this aperol, citrus, gin drink for me. (He used Plymouth Gin, so the flavor was mellow.)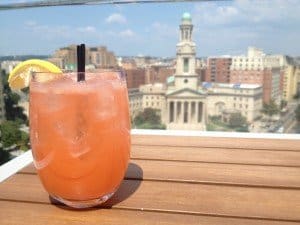 Location: The Donovan House is located on 14th Street, closest to Logan Circle, but not far from Dupont Circle and the K Street corridor. 
Check out the view from our room.
Here are some tips for staying stylish in American Made, anywhere you go.
Four Simple Travel Style Tips
Pack light! No one wants to be spotted because they are carrying too many bags. I love this coordinating in style with Cinda b's Verde Bonita collection.
Layer your look with a neutral cardigan that you can pair with any outfit.
Fake the awake look with simple makeup. I love these tips from USA Love List beauty editor, Angie. 
Trade your heels for stylish flats, like these Sabrina flat from Oka b.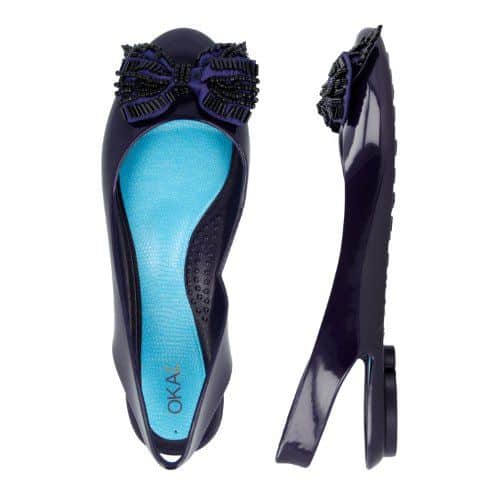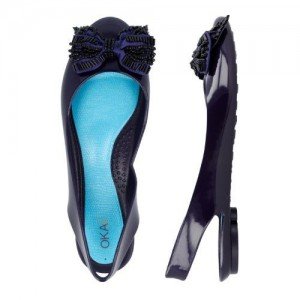 Disclosure: USA Love List was hosted at Donovan House unconditionally for review purposes. Our opinions are always our own, and we aim to write fair and balanced reviews to promote only the very best of American-made products, and experiences.
See why I love Guerlain's Spa at New York City's Waldorf-Astoria.