Beautiful Los Angeles, California offers many things: endless sunshine, wonderful Mexican food, and year-round avocados! On top of all the joyful things SoCal provides, we're so happy that this sprawling city is also a haven for Made in Los Angeles items.  I jumped on the chance to list the top 10 Things I Love – Made in Los Angeles California. So without further ado, here is a list of Made in Los Angeles goodness that you should check out!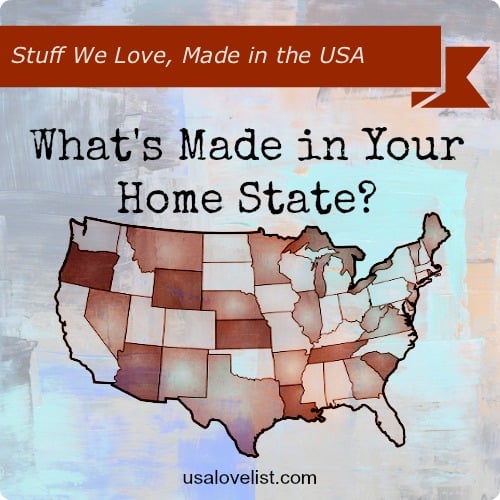 David Altman is the E-Commerce Account Manager at Venley, a vertically integrated clothing manufacturing company in downtown Los Angeles. He moved to Los Angeles in 2010 by way of New York and has lost all sense of time due to no longer experiencing seasons. What he still has is a sense of  the importance of local, sustainable brands that are sourced in or around Los Angeles. Allow the team at Venley to kickstart your closet's Made in the USA protest by entering this giveaway.
If we missed something you love in our list of "10 Things We Love – Made in Los Angeles, California" be sure to tell us about it in the comments!
We are welcoming guest post submissions on the topic of The Top 10 Things Made in My Home State. Contact us for submission guidelines.