I never realized how much camping gear was made in the USA until I stepped into REI. This is a great time to score sales and gear up to enjoy the great outdoors. Here are some American-made camping essentials you'll need to make your outdoor experience the best it can be.
American Made Camping Essentials
Chagrin Valley Soap Company Trail & Camping Soap Bar is a must-have essential for the outdoors. It is perfect for use before or during any outdoor activity, especially long activities like camping or trekking. Shower with the soap before going outdoors or apply it to your pulse points throughout the day. Your natural body heat will help release the scent blend into the air. This vegan, gluten- and cruelty-free soap is made with a plethora of essential oils to keep nasty biting bugs away. It's made with lemon eucalyptus, cedarwood, citronella, lemongrass, thyme, rosemary, basil, organic lavender, and organic peppermint essential oils.
Flowfold Conductor Duffle features water repellent zippers and balances clean style with wild durability. With a side zip pocket for your keys, phone, and book, this carry-on duffle keep it all in tow. It's made in Maine of ballistic nylon webbing; it's water-resistant and comes with a lifetime warranty.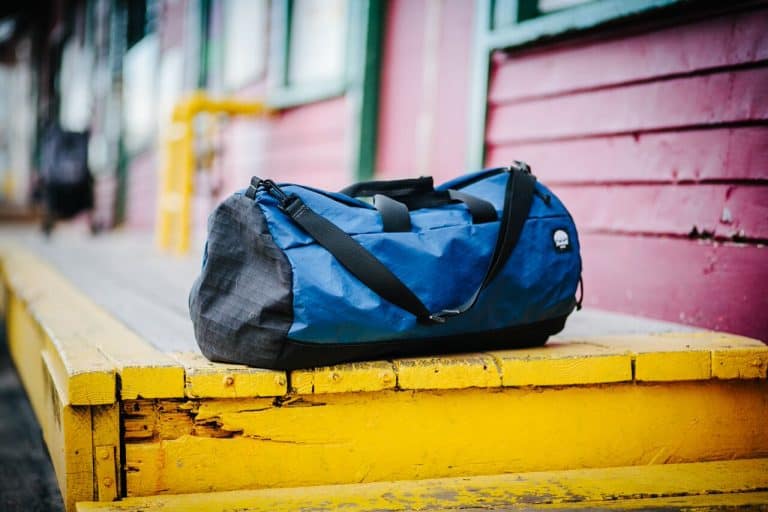 Darn Tough knows socks. The family mill business started three generations ago in Northfield, Vermont and 10 years ago, the Darn Tough brand emerged as a way to keep the mill running. You can find men, women, and kids' socks in either wool or a Coolmax blend fabric.
Darn Tough Tab No Show Light Cushion socks are made with half the wool yarn weight of their cushion socks, to deliver lightweight performance with the perfect amount of cushioning along the base of your foot. These are some of my favorite socks when I'm doing physical activity! The brand offers an unconditional lifetime guarantee.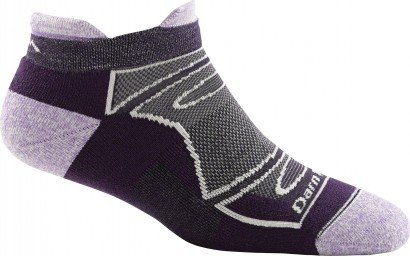 I'm really picky about my coffee and the Aeropress makes a great cup of coffee or espresso, depending on how strong you like to drink your coffee. Easy to pack, carry, and use the Aerobie Aeropress is made in California, and easy to travel with because it comes with its own bag to carry it anywhere easily. You won't be disappointed with your cup o' joe if you use Aeropress.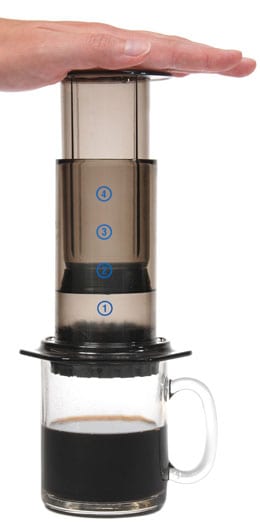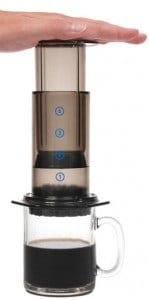 We're so happy the Hugger Mugger Tapas Original Sticky Yoga Mat is made here because it's the best out there! It's thick and comfortable, so it doubles as a mat to use under your sleeping bag. Hugger Mugger's yoga mats are made in Georgia.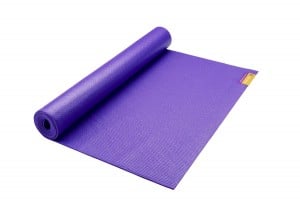 Gerber Order Folding Knife is the perfect lightweight and tactical piece. The handles are made of glass-filled nylon and over-molded with a rubberized diamond texture, providing a secure grip during cutting, digging, and other utility tasks. The Folding Clip Knife is proudly made in Portland, Oregon.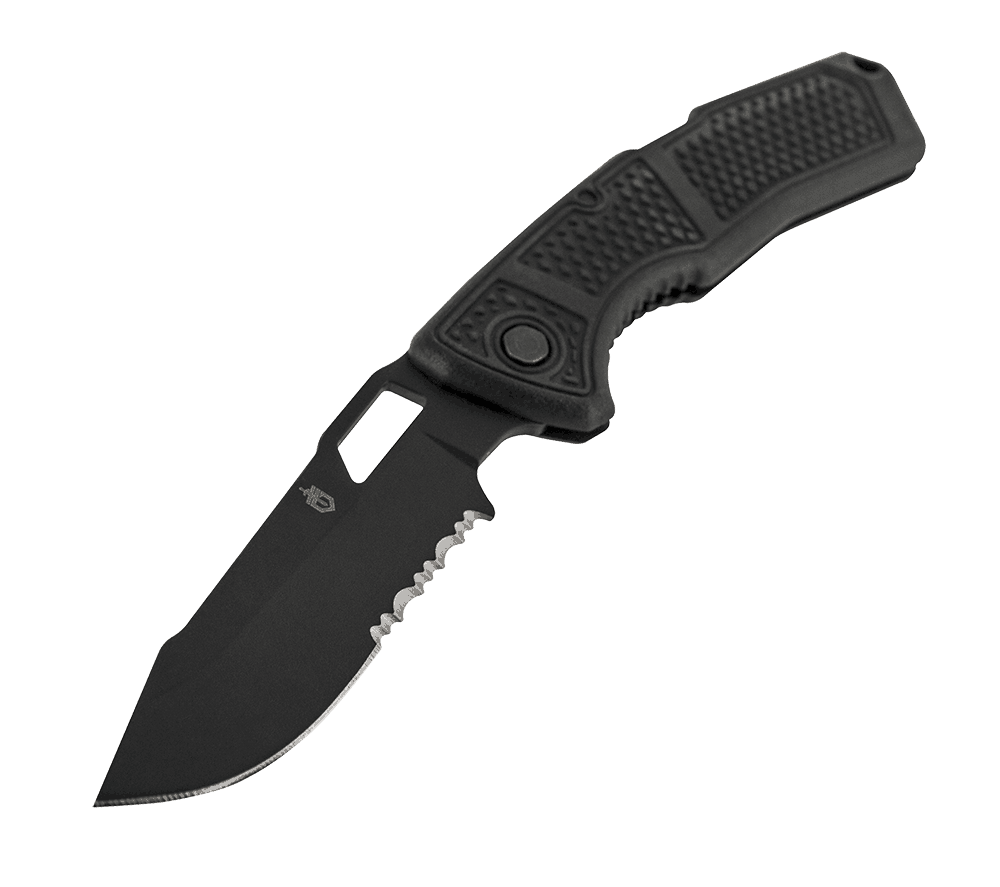 If you're looking for a more high-tech, and comfortable way to sleep after a long day out in the great outdoors, Therm-a-Rest NeoAir Camper SV is a deluxe insulated mattress that inflates and deflates effortlessly. The mattress's value is designed so that ambient air rushes in to inflate the mattress. It happens almost immediately too. It's very lightweight and doesn't require a pump, so it's easy to carry.
Before heading camping, make sure to spray yourself with Nantucket Spider Extra Strength Tick Repellent. This water-based, chemical-free tick repellent is made with organic, steam-distilled essential oils of clove, geranium, peppermint, cedarwood, spearmint, rosemary, and cinnamon. This formula offers effective natural alternatives to DEET-based bug repellents.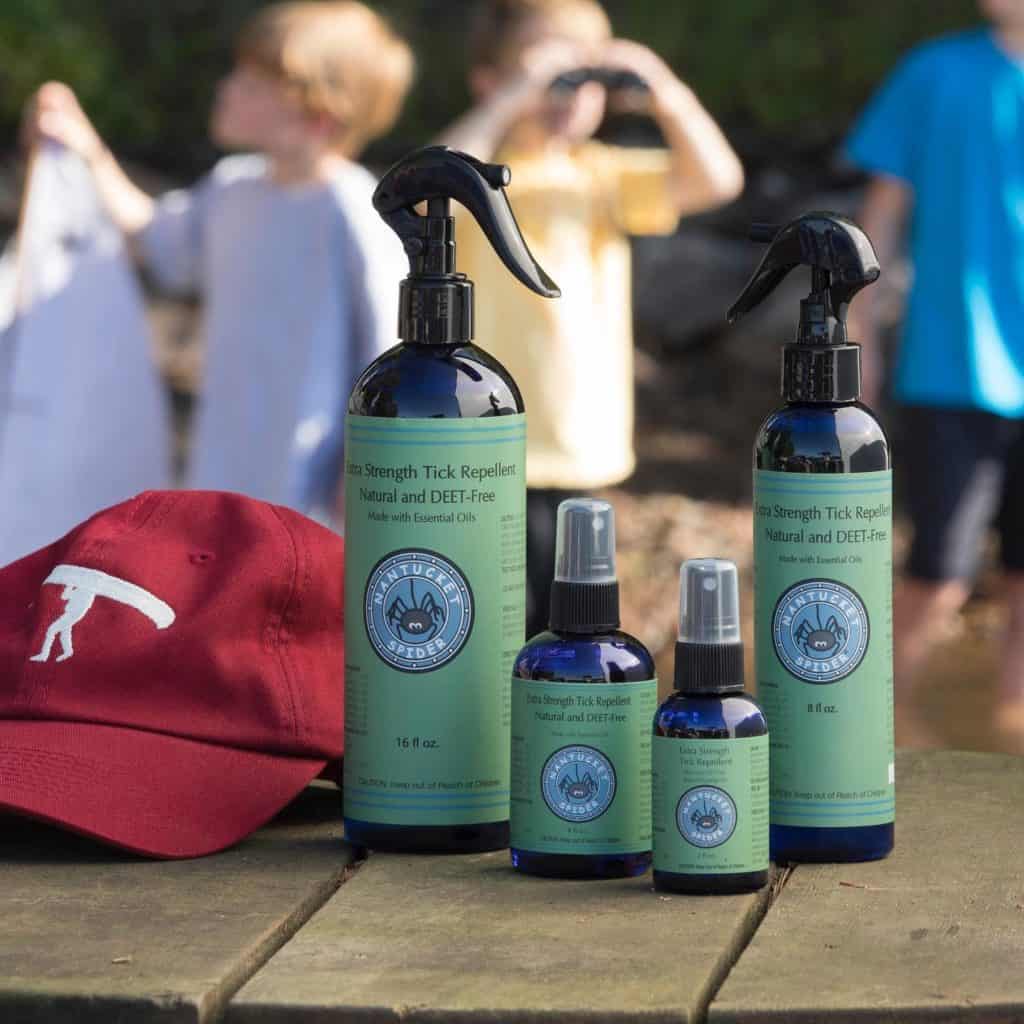 Even if the sun isn't strong, don't be fooled. Protect your skin. I love Hang Ten's Mineral Sunscreen 50 for outdoor activity. I usually forget to apply sunscreen often while I'm enjoying the outdoors, so I like to start with a higher SPF. It's 80 minutes water resistant, and oxybenzone-, paraben-, retinyl palmitate-, and fragrance-free, while offering both UVA and UVB protection. Hang Ten is brought to you by the parent brand, COOLA.  Also check our Source List for American Made Sunscreen You Can Trust.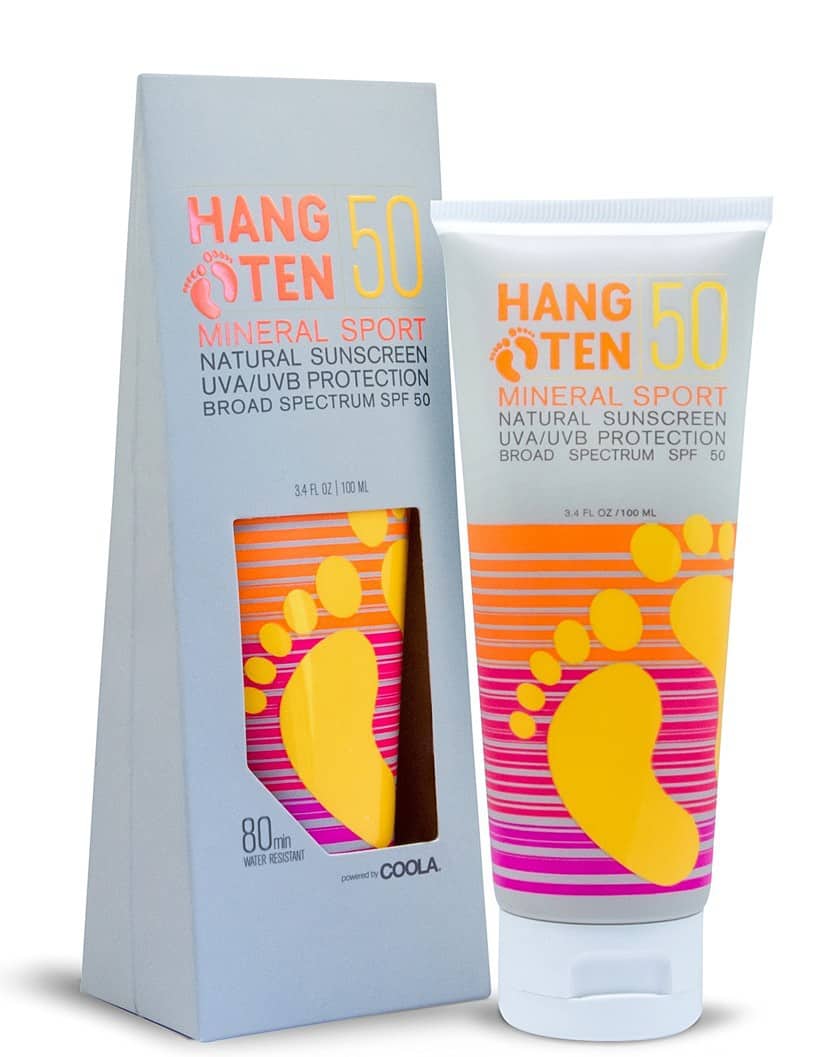 MSR Guardian's medical-grade fibers block the tiniest waterborne pathogens. Built for international travelers, outdoor recreationalists, and emergency preparedness, the military-grade microbiological purifier is capable of transforming the world's most challenging water sources into clean, microbiologically safe, drinkable water.The pump physically removes viruses, protozoa, bacteria, and particulates at a rapid 2.5 liters per minute—with no chemicals, UV light, pre-filtering, or waiting—for up to 10,000+ liters.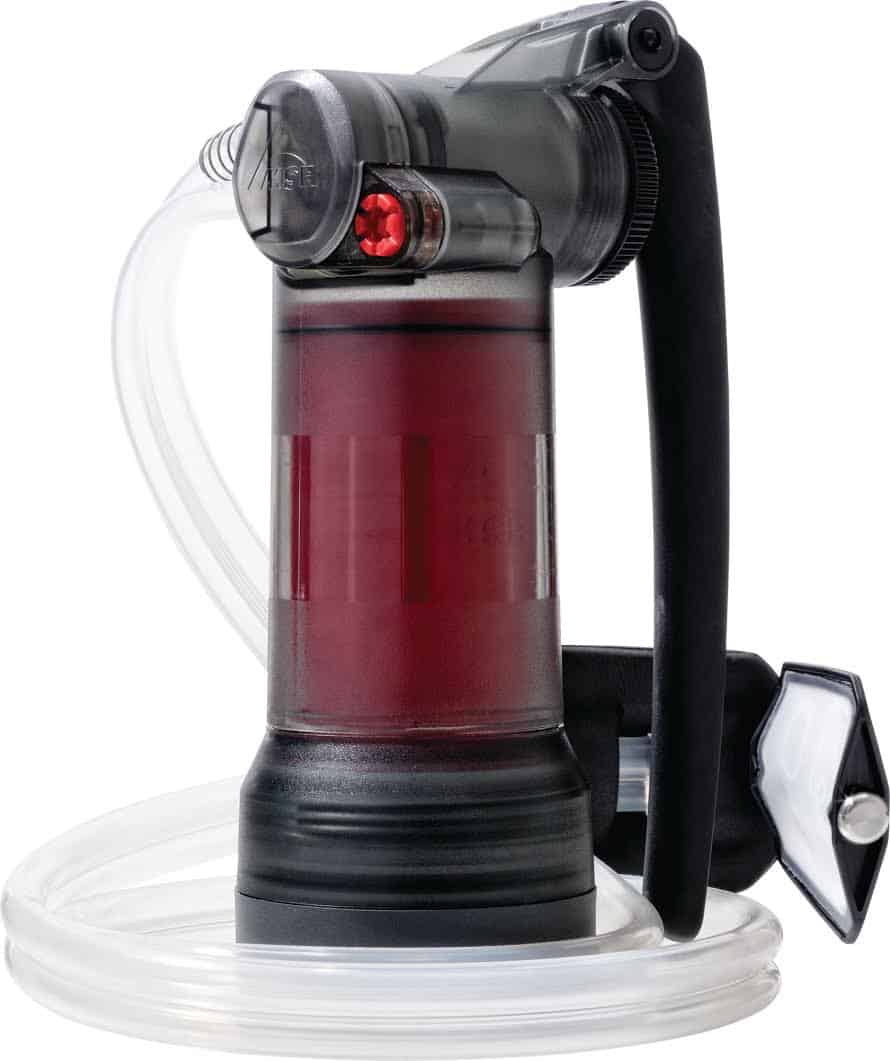 Caffeine on the go can be a difficult proposition, especially if you're engaging in outdoor actives, like hiking, and it's not easy to get to your nearest coffee shop, or make your own. I don't drink energy drinks, so it never occurred to me to search for an energy product. When I heard about PROBAR Bolt though, I was interested to try them. These energy chews are made with organic superfruit, and packed with electrolytes, B vitamins, and caffeine from yerba mate. They're gluten free, and non-GMO certified, as well. I love that they deliver sustained energy, without any jittery side effects. They're easy enough to carry, so I love keeping them on hand wherever I go.
Don't get stranded at the trail or campground hungry and without snacks! Check out these tasty snack sticks from Chomps. Despite not being a fan of spicy foods (they give me hiccups), the Chomps jalepeño version is my favorite because it's the most flavorful. The snacks are Whole30 and Paleo compliant too. All readers get 15% off Chomps with discount code USALOVE.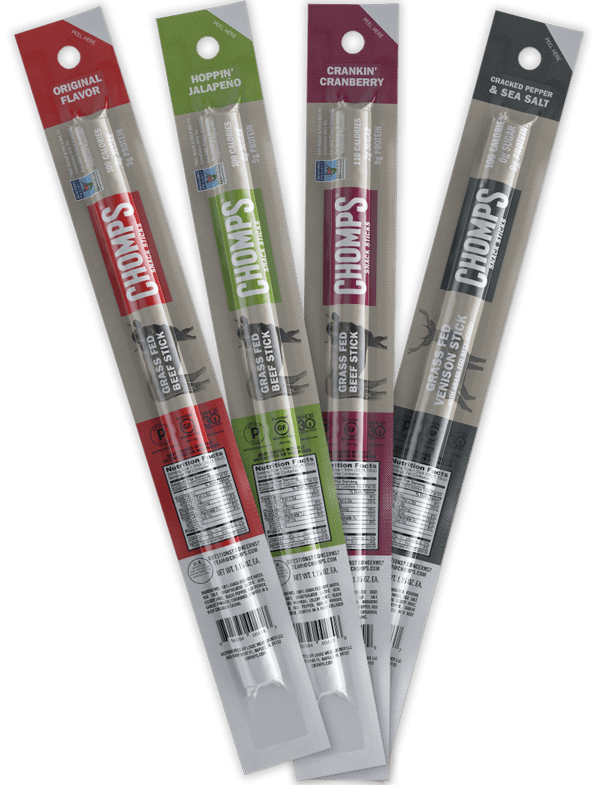 For those of you who know how great Justin's Nut Butter is, be sure to grab some of the brand's squeeze packs for easy packing and eating this protein packed sweet treat. The vanilla almond butter is my absolute favorite. It's lightly sweetened and has a faint vanilla taste that offers a unique and delightful flavor.
GU Energy Gel offer energy-dense, on-the-go calories to help sustain energy demands of any duration or activity. The gel contains carbohydrates for immediate energy, sodium to maintain hydration, and amino acids to reduce mental fatigue and decreases muscle damage. The gel comes in 18 different flavors, like Jet Blackberry, Salted Watermelon, and Caramel Macchiato, just to name a few. The brand manufactures its products in Berkeley, California.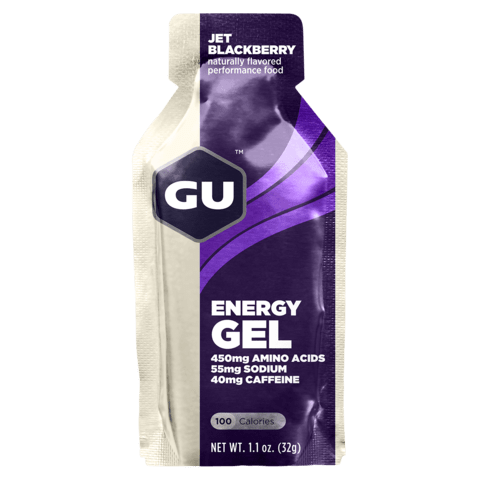 The SealLine Urban Waterproof Tote is super cool. It coverts from a backpack to a tote, so it's easy to maneuver and use. Additionally, the design is great because the roll-top opening allows you to stuff your tote to the gills!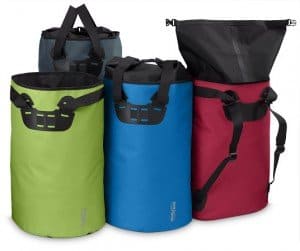 Even when you're not camping, having a headlamp is great for reading in bed or during electrical outages. The Princeton Sync headlamp is great because it has multiple settings for brightness for both white and red lighting. The Princeton Tec Sync Headlamp is designed, engineered and manufactured by Princeton Tec in New Jersey, USA.
Surprisingly comfortable and the perfect size, I actually enjoy using Therm-A-Rest's Compressible Pillow.
Take a deep breathe, enjoy the scenery and fresh air. Aura Cacia® Revive Body Cloths are pre-moistened, compostable, alcohol-free wipes made with pure essential oils and skin-soothing oat and aloe will make surely make your outdoor adventure even better. These 12-count packs of wipes make aromatherapy, and relaxation, accessible anytime and anywhere.
Disclosure: USA Love List received some products in this post unconditionally for review purposes. Our opinions are always our own, and we aim to write fair and balanced reviews to promote only the very best of American-made products.