A dog is not just a pet, but a member of the family, so why risk his or her health with exposure to unknown ingredients in toys or dog food made in China? Don't compromise on quality for your pets. Make sure your dog has the best made in USA dog supplies. Our editors at USA Love List have been researching pet products for years now and here is a list of the made in the USA dog supply companies and products that we love.
Don't worry, we didn't forget about cats! We have a list for them too. Visit our Made in USA Cat Supplies list.
Made in USA Dog Supplies
BrilliantK9 Harnesses
BrilliantK9 made in USA dog harnesses are designed for efficiency and for comfort. The BrilliantK9 harness girth strap is behind the rib-cage, with the leash attachment mid back (behind the core strength), making it hard for a dog to pull if there is nothing to pull against. This ergonomic designed harness keeps pressure of your dog's neck, giving him/her freedom of frontal movement. This harness is easy to put on and take off. The BrilliantK9 harness is veterinary tested and recommended for health and comfort, and it's escape proof too! They have detailed measuring instructions in their website, including a video, to make sure your dog has a perfectly fitting harness.
BrilliantK9 harnesses are handcrafted in the USA from parts and materials made in the USA (Only exclusion is the Speed Buckles). Foam, felt, or neoprene are NOT used, since all these materials cause heat build up and they rot from the inside. BrilliantK9 harnesses are made with a lightweight material that can get wet (and it is recommended to help keep your dog cool on a hot day). Harnesses are machine washable and are hung to dry.
BrilliantK9 dog harnesses are available in 25 Standard Sizes that are designed to fit dogs of all shapes and sizes. Think your dog might need a special size? No worries, special sizes are handcrafted at order. BrilliantK9 also offers service dog harnesses, and lift harnesses. There are 30 stocked colors/prints to chose from. BrillinatK9 harnesses are Superior Performance guaranteed to last 5 years and are highest rated harness for Performance, Scent, and Dock Dogs.
Save 15% on your BrilliantK9 harness order with promo code USALOVE. Minimum Order $25.00. No Expiration.
Made in USA Dog Supplies: The Ultimate Source List
We are constantly updating this list of made in the USA dog supplies, so check back often. Do you have an American made product for dogs that you really love, that you don't see here? Let us know in the comments below!
Made in USA Dog Bedding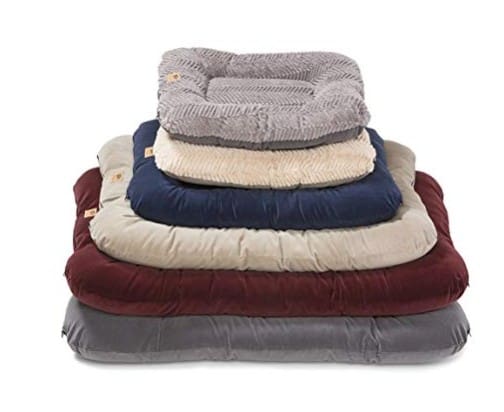 Made in USA Dog Collars and Harnesses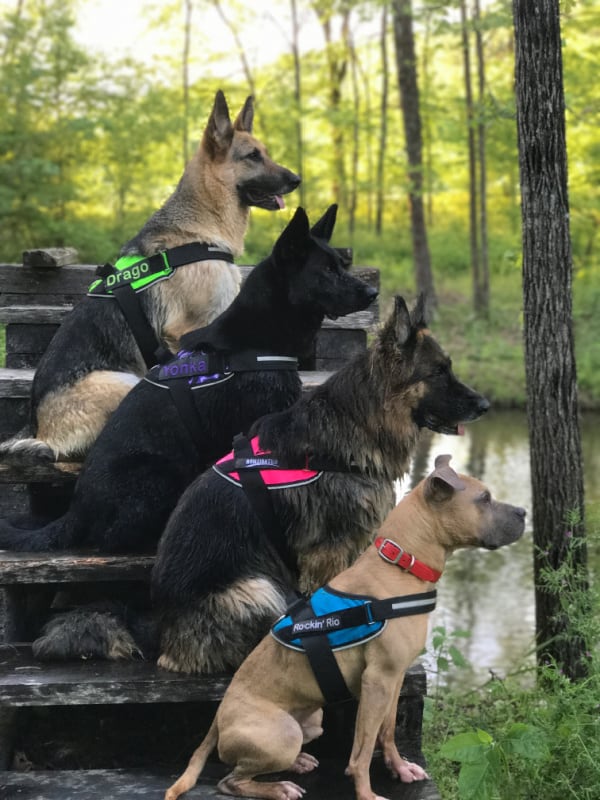 Made in USA Dog Clothing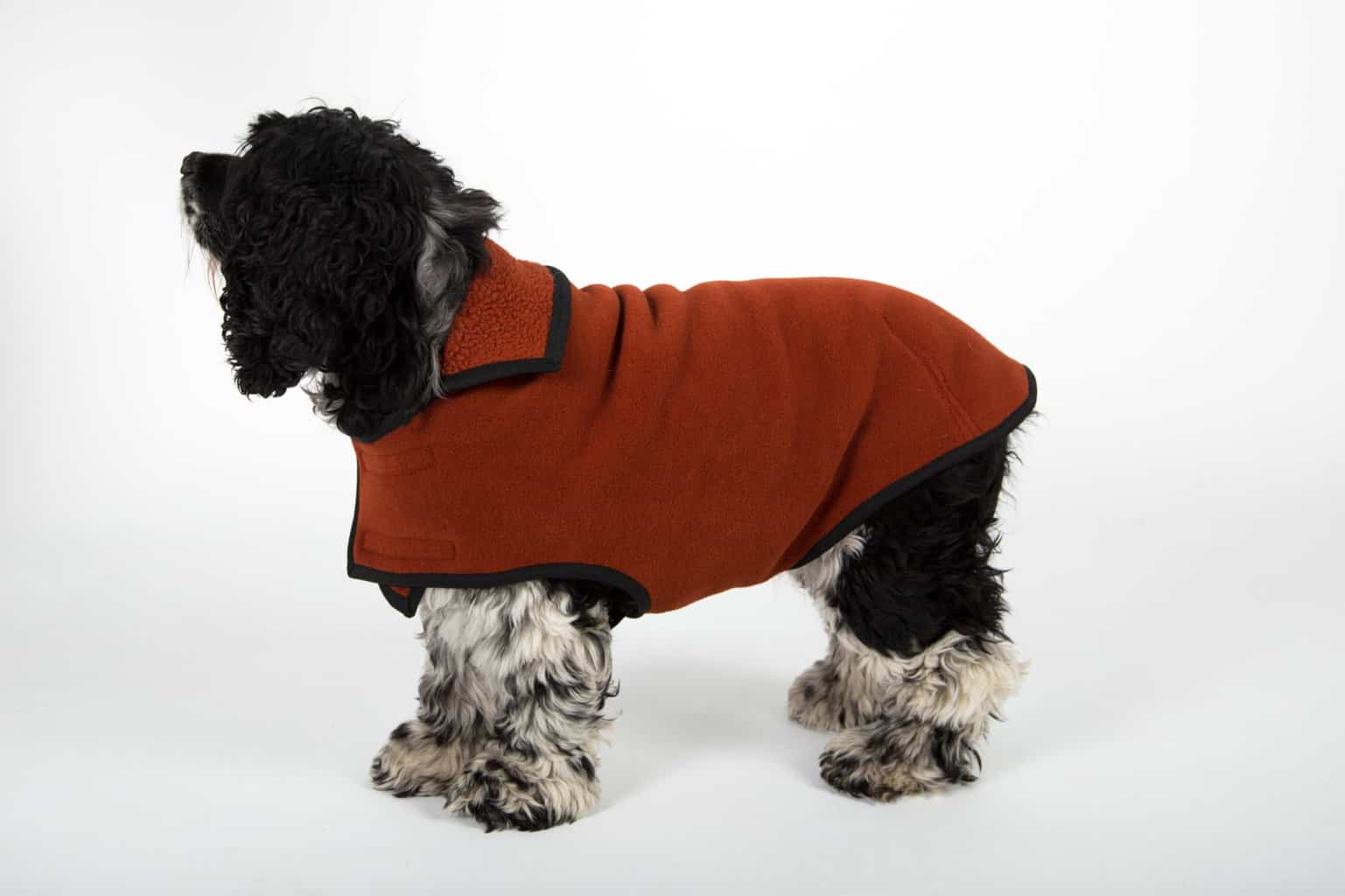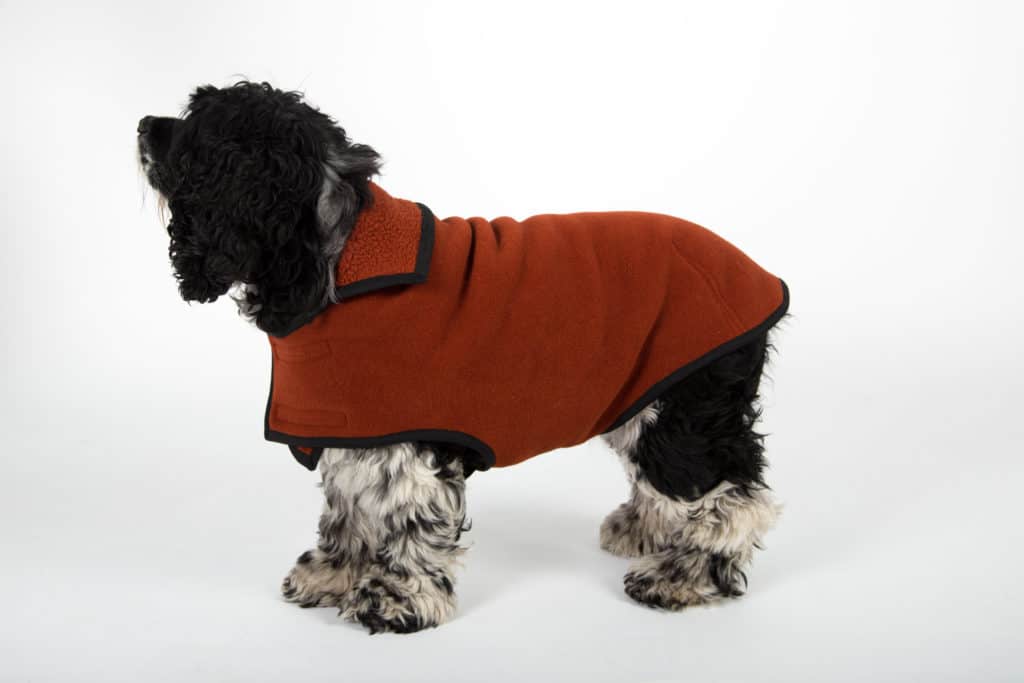 Made in USA Dog Toys
Visit our list of Best American Made Dog Toys for a more extensive list!
Made in USA Dog Feeding and Watering
Made in USA Dog Food, Dog Treats, and Supplements
Please note: As I mentioned in a USA Love List post about natural pet food, vitamins and supplements that are added to some pet foods are not sourced in the USA. Though a food may be made in the USA, ingredients could be sourced elsewhere.
Visit our Dog Treats: A Made in USA Source Guide for an extensive list of American made chicken jerky, dog bones, chew treats, dog biscuits, and other doggie treats.
Made in USA Dog Grooming and Health Care Products
Visit our source list of CBD Products for Pets for a list of CBD products for dogs that shown to relieve anxiety, soothe aching joints due to age, help with appetite loss, and more in animals of all sizes.
Other Made in USA Dog Supplies
GMI Gates manufactures pet gates in the USA.
Kids N Pets: WOW! This is by far the best stain remover I've ever used. It's removed every stain I've used it on – including bloodstains. The natural, non-toxic enzymes in this stain and odor remover break down biodegradable messes including blood and feces. It works immediately too, just as it states. Use it throughout your home on soft surfaces like carpets or clothing and hard surfaces like tile.
Easy sources for Made in USA Dog Supplies
Disclosure: This is a sponsored post which USA Love List is proud to share with you because, sponsored or not, we only share stuff we love.
Have you visited our Made in USA Shopping District? It is the place to start your shopping when you want to find the best of American-made.
Love this list? Then you will love these lists too!
Cover image and pinable image: BrilliantK9