Ladies, share this post with your special someone right now. Don't want to wait for a gift? I'll vouch for you…your splurge purchase is actually an investment in the hard-hit American garment industry.  We have an entire list of lingerie made in the USA for you, recently updated and ready for shopping.
Once again, our favorite source for a wide range of lingerie and women's underwear made in the USA is Nordstrom.
In addition to the brands on our source list, click our preset search for made in USA lingerie at Nordstrom.
Always check the product details to confirm the country of origin, but we're confident you'll find some great options here and from the American made lingerie companies listed in alphabetical order below:
Made in USA Lingerie: the Ultimate Source List
ABS by Allen Schwartz is a women's wear line produced in downtown Los Angeles. The line includes a collection of hard to find Made in USA bras. They have functional sports bras, lacy bralettes, and several sexy and/or practical styles in between.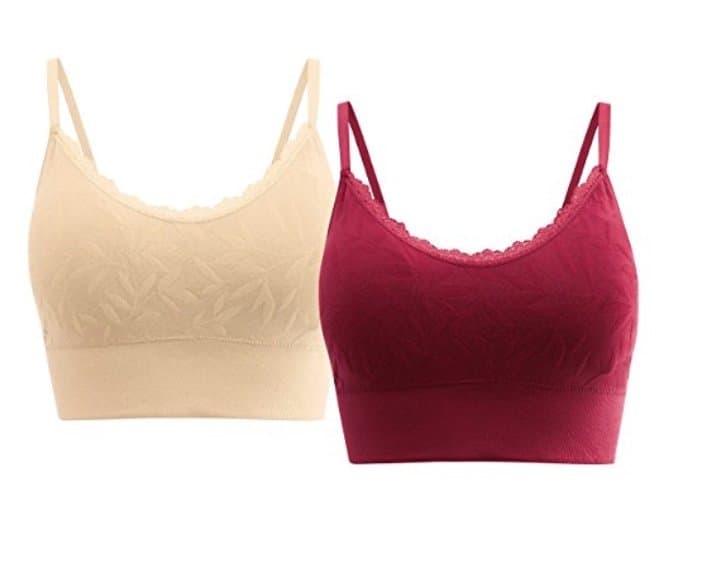 Commando's American made underwear gets my vote for the best everyday underwear. They offer styles in either cotton/spandex or nylon/spandex blend. I love all their cute prints!
Deborah Marquit: Couture Lingerie that has been made in New York City since 1984. The designer creates body revering lingerie and is considered the inventor of fluorescent colored lace bras. Made in USA lingerie sets are truly eye catching.
Hanky Panky – We've been recommending Hanky Panky made in USA lingerie year after year. It offers lingerie from basics to bridal and personalized options. They are especially known for their ultra-comfortable, wide lace thong. We love their cute, chic and comfortable pieces made from soft breathable fabrics. We love this season's Anna Bralette and Hipster Underwear. The moisture-wicking fabric of this set keeps you dry and comfortable. Hanky Panky's products have been made in the States since 1977.
Although Knock Out! Smart Panties undergarments may appear to be like others you've seen before, they are far from it. They are the missing link in your wardrobe, allowing you to move comfortably from the gym to work to picking up the kids from school. All Knock Out! products use a patent pending fabric, No Trace, which eliminates odor and sweat all day. I love that they are American made, 100% cotton, wicking and pieces perform to the fullest, leaving you comfortable and dry all day long. And did I mention how beautiful they are? It really doesn't get better than that.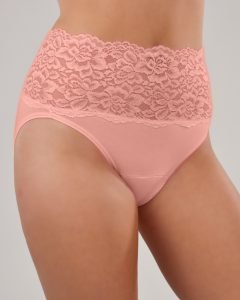 Don't miss our list of American made pajamas!
Naked Princess is a Boudoir loungewear & special occasion lingerie line manufactured in the U.S.A. with imported lace, MicroModal and cashmere blends. It's lingerie rivals European lines, but adds the freshness of American design.
Only Hearts offers a wide range of luxurious lingerie and lounge wear. If you're looking for the perfect wedding night lingerie, check out Only Hearts.